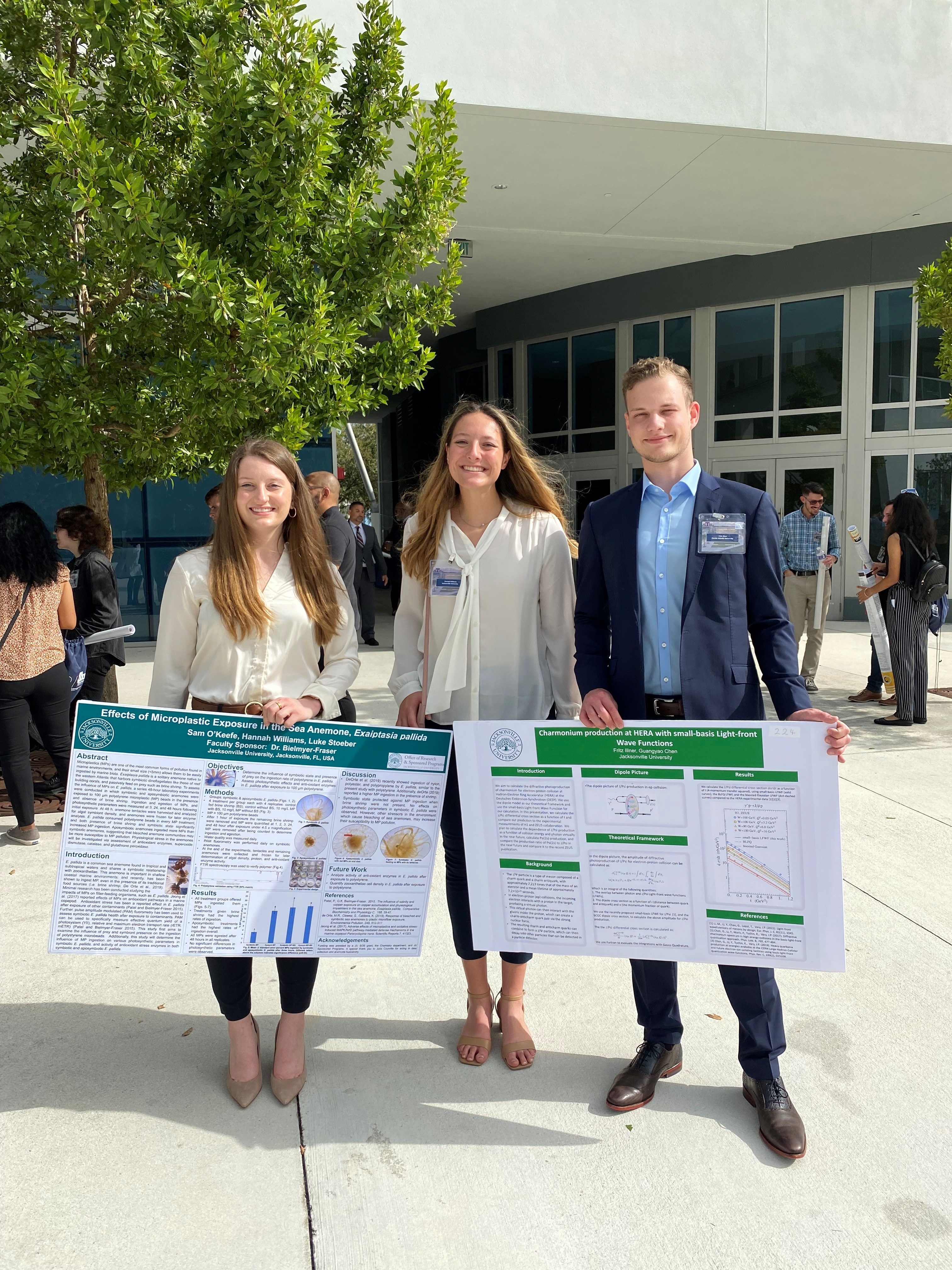 Every year Jacksonville University sends students to state and national undergraduate research conferences. This year, 10 students attended the Florida Undergraduate Research Conference in Miami, and the National Undergraduate Research Conference in Eau Claire, Wisconsin, with topics ranging from the effects of microplastics to the intersection of religion and mental health.
The Florida Undergraduate Research Conference (FURC) is one of the largest multidisciplinary research conferences in the country. It offers students the opportunity to present their research and network with other students, faculty and graduate programs. The National Undergraduate Research Conference is the largest symposium of its kind in the world, welcoming around 4,000 students of all disciplines annually from across the globe.
Students can get involved in undergraduate research through the honors program or independent studies. All of these projects are presented at the Jacksonville University Research Symposium, and many are funded through the Office of Research and Sponsored Programs - Student Research and Creative Activity grants.
Students from any discipline can select a project of their own and are advised by a faculty member on how to conduct their work. Depending on the area of study, the student researchers bring along with them maps, artwork, musical pieces, manuscripts, and powerpoints to the conferences to share their findings with local, state, and national academic audiences. After presenting, students receive questions and feedback from students and faculty from other schools to prepare them for what will be required of them if they should advance beyond undergraduate studies.
Here are the students who participated this Spring, their projects, and faculty advisors:
Florida Undergraduate Research Conference – Miami, Florida
Samantha O'Keefe, Hannah Williams, Luke Stoeber
Faculty advisor: Dr. Gretchen Bielmyer-Fraser, Professor of Chemistry
"Effects of Microplastic Exposure in the Sea Anemone, Exaiptasia pallida"
Fritz Illner
Faculty advisor: Guangyao Chen, Assistant Professor of Physics
"Charmonium production at HERA with small-basis Light-front Wave Functions"
National Undergraduate Research Conference – Eau Claire, Wisconsin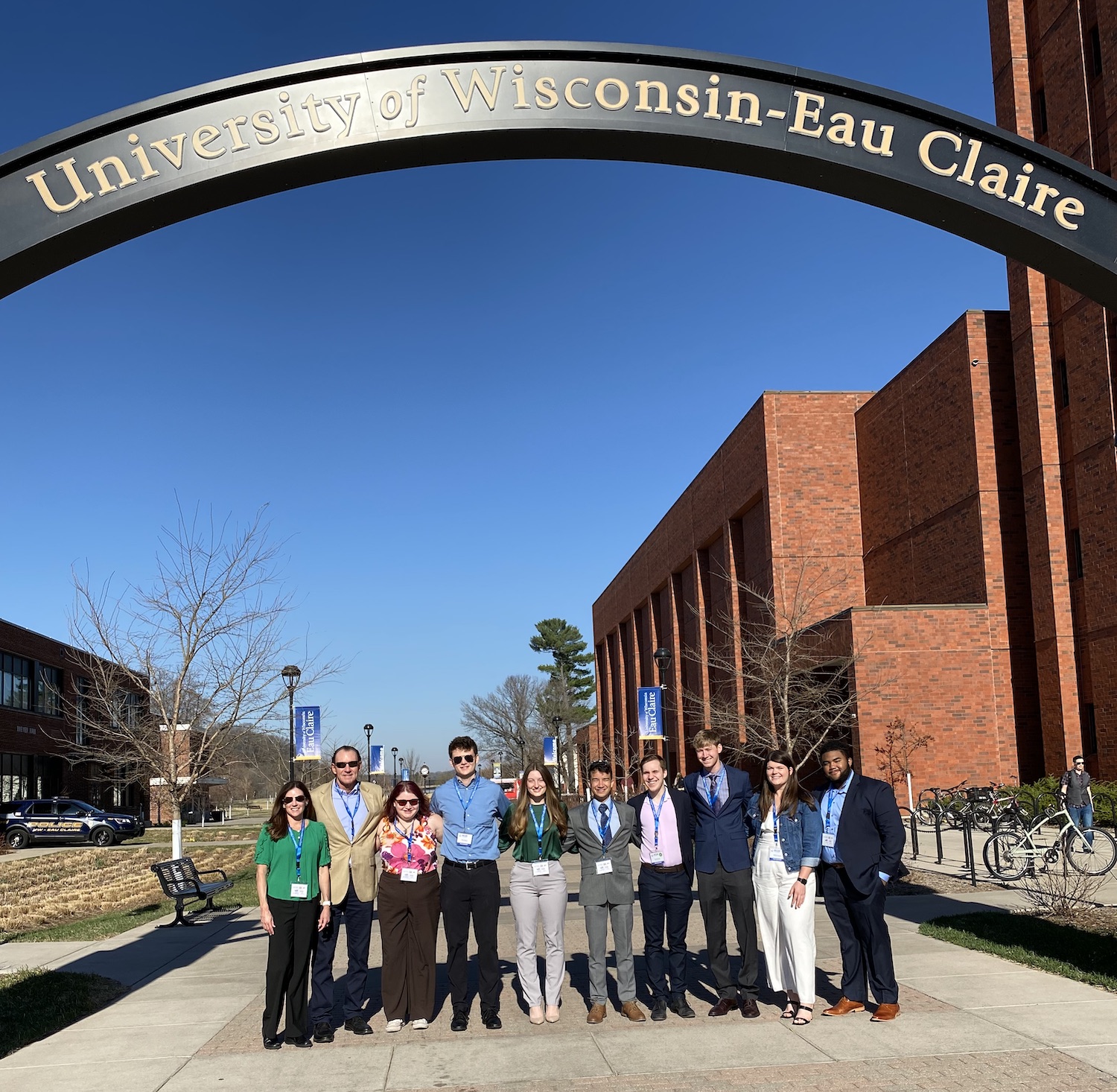 Blake Helms
Faculty advisor: Dr. Ross Stephenson, Assistant Professor of Aeronautics
"Examining Pilot's Spatial Abilities While Encountering Common In-Flight Distraction"
Erin Byrnes
Faculty advisor: Dr. Annmarie Kent-Willette, Professor of Communication
"La Bella Vita: Rediscovering Community in a Post Pandemic World"
Samantha O'Keefe, Hannah Williams, Luke Stoeber
Faculty advisor: Dr. Gretchen Bielmyer-Fraser
"Effects of Microplastic Exposure in the Sea Anemone, Exaiptasia pallida"
Karol Palenik
Faculty advisor: Dr. Shannon Lockwood
"An die Freiheit: How Programmatic Interpretation intersects with Politics in Beethoven's 9th Symphony"
Luke Stoeber, Roberto Simona, Rachel Howard
Faculty advisor: Dr. Ross Stephenson
"Examining the abundance, distribution, and behavior of Gray Seals (Halichoerus grypus) in the presence of white sharks (Carcharodon carcharias) off of Scatarie Island, Nova Scotia"
Nicholas Lee
Faculty advisor: Dr. Victoria McNeil-Young
"Religiosity, Perceptions of Mental Health Services, and Well-being among U.S. Adults"