"...the kind of man who sees into the future."
This is how former Duval County Democratic Chair, Lisa King, describes the late Tommy Hazouri '66—Jacksonville mayor, state legislator, city councilman, and beloved Jacksonville University graduate.
Hazouri passed away in 2021 after battling complications from a lung transplant. In celebration of what would have been his 78th birthday on October 11, 2022, Jacksonville University is taking a look back at the life and career of this determined Dolphin who served our city and state for more than 4 decades.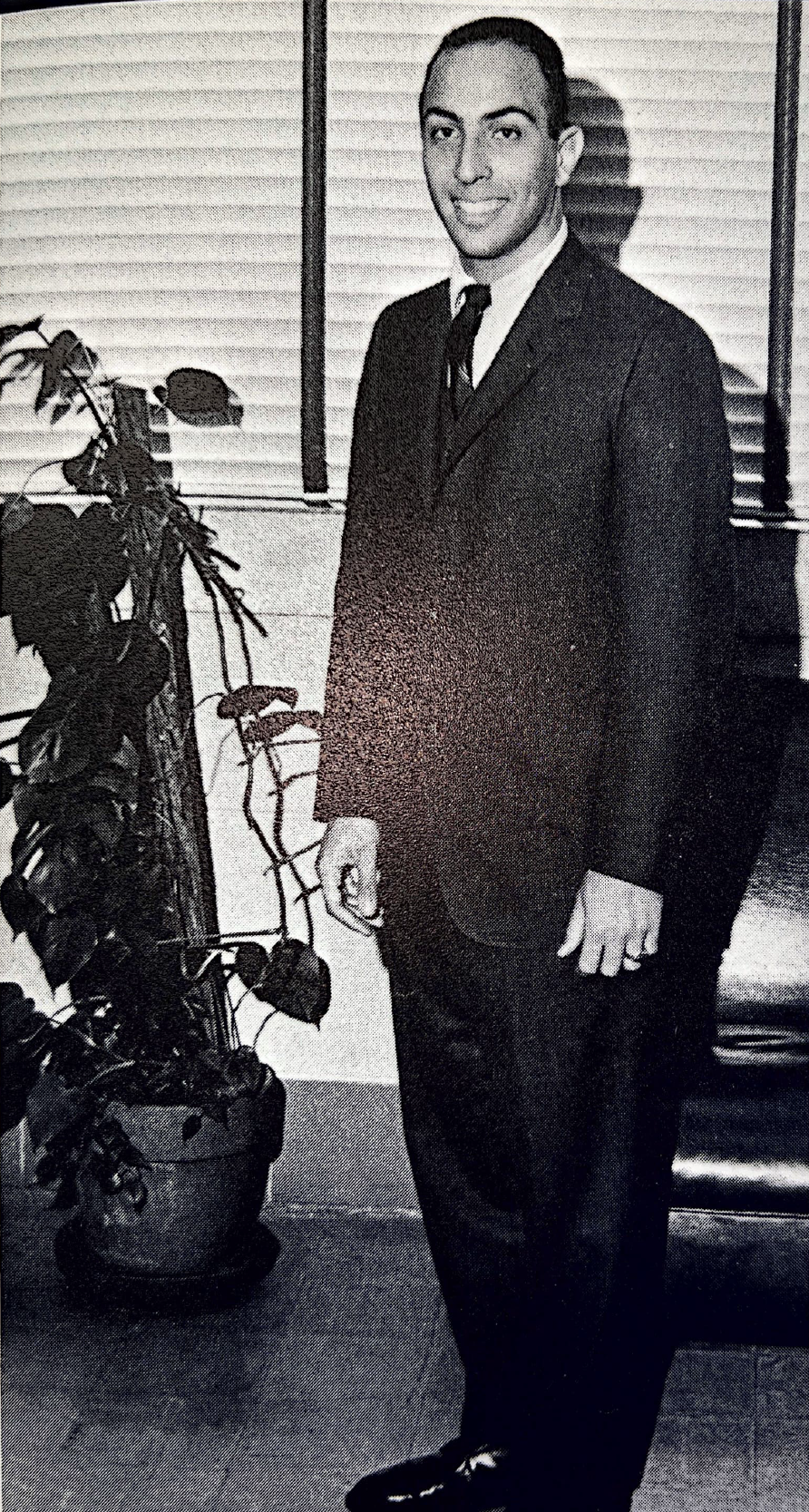 Hazouri graduated from Jacksonville University with a degree in history and government, where some say he identified his interest in politics. Elected student body president in 1966 and a member of the Green Key Honor Society—a prestigious community of academic and campus leaders—Hazouri worked to improve the campus experience and fundraised for student needs. Shortly after graduating, he brought his passion for politics and education to the Florida House of Representatives.
In 1974, Hazouri began his decades-long career in public service at the Florida House of Representatives, representing District 20. In the House, he served as chair of the Education K-12, Personnel & Collective Bargaining, and Retirement committees. Hazouri also was appointed to the Florida Ethics Commission and chaired the Sheriff's Mental Health and Crisis Episodes Task Force.
He championed efforts for better education, inclusion, and safer policing practices in Florida. In 1986, and ahead of his time, Hazouri returned to Jacksonville and made plans to run for mayor.
Elected from 1987 to 1991, Hazouri served as the third mayor of consolidated Jacksonville. During his term, he pushed for local laws that cut industrial odor pollution, which led to the closing of the paper mill that caused the city's widespread odor; and he removed the tolls. While the city was ready to remove the tolls, it was controversial, as increased fees and taxes were introduced to support the city's infrastructure costs. The decision stood in the way of Hazouri's reelection in 1991, 1995, and 2003.
It was during his time as mayor that Hazouri curated lasting partnerships within the Jacksonville community, becoming an advisor to the successive five mayors on projects such as the River City Renaissance, the Better Jacksonville Plan, the Super Bowl, support efforts for Afghan refugees, and the Jacksonville police and fire pension issue. Hazouri also met former state attorney and general counsel, Rick Mullaney during that time, who is now the Shircliff Executive Director of the Public Policy Institute.
"Tommy's roots in Jacksonville run deep. He was a man of extraordinary courage, passion, and patience. He held almost every elected office one can in local government and made it his life work to transform the city of Jacksonville. Tommy was a successful steward of the city and he is dearly missed," said Rick Mullaney.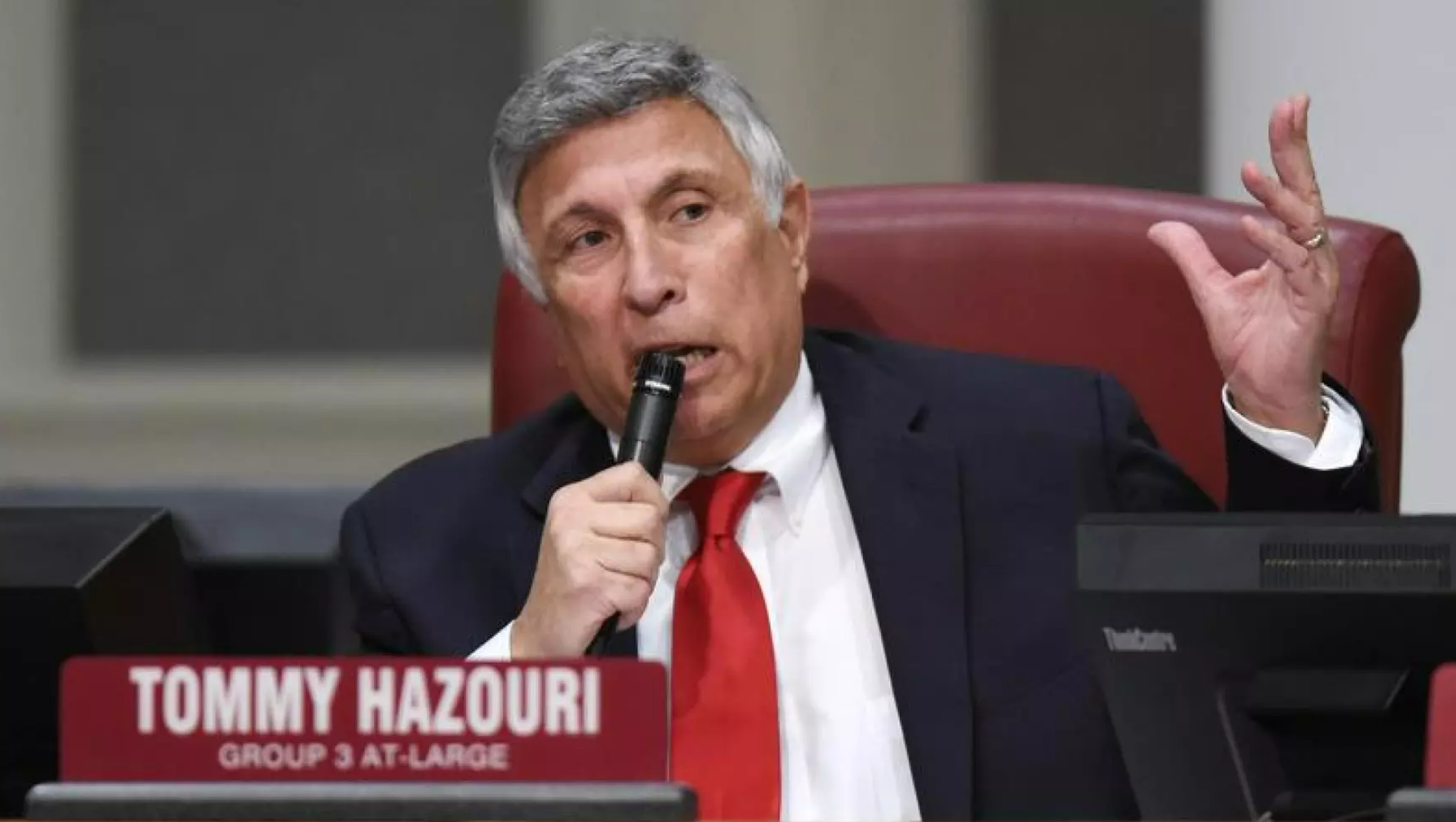 Hazouri returned to elected office, representing District 7 on the Duval County School Board from 2004 to 2012. During that time, he served as board Chairman and Vice Chairman. Just three years later, Hazouri ran for the At-Large Group 3 seat on the Jacksonville City Council and was elected as President of the Jacksonville City Council in 2020. Widely considered his most successful season, Hazouri was inspired to lead the city into an "era of enlightenment".
Despite the disruption of 2020, Hazouri saw the pandemic, the mental health crisis, and the social justice protests after the murder of George Floyd as opportunities for real change. A "muscular politician," even in his latter days, Hazouri formed a special committee on racial justice and policing and backed a doubling of the local gas tax proposed by Mayor Lenny Curry.
Bob Self / Florida Times-Union File Photo
This supported transit projects that connected historically neglected neighborhoods to city water and sewer lines and allowed for more spending on parks, libraries, and other public services. The social justice protests were also successful, leading to the name changes of six local schools and several public places. Hazouri also became a leading advocate behind a push to expand the city's human-rights ordinance to outlaw discrimination against people who are gay, lesbian, and transgender.
"Hazouri was a beloved member of the Dolphin family," said President Tim Cost. "He was a dear friend, a dynamic leader, and a tireless public servant. He loved Jacksonville, the community where he was born and raised, and he committed his life's work to improve it."