Following the community service portion of Charter Day, the Stein College will host the Festival of the Arts, featuring student, alumni, faculty and staff work.
Various booths and art demonstrations will be set up at Stein Circle in front of the River House from noon to 4 p.m. The "art walk" will have artwork available for purchase, ceramic handbuilding demonstrations, painting and photography prints.
"We decided to do this event on Charter Day because​ it is a celebration of JU and the Arts," said Associate Professor of Art Tiffany Leach. "This creates an opportunity for us to encourage students, faculty, and staff to return to campus after their Charter Day volunteering to engage in the Festival of the Arts."
The goal of the festival is to bring art out of the building and into the community, Leach said. As a result, students gain professional experience showing their work publicly.
"Community engagement is a vital part of the arts and experience for our students," she said.
As part of the Festival, sophomore Bradley Cordero created an immersive art installation in the Phillips Fine Arts Lobby. It serves as his independent study and sophomore thesis project. The 65-minute performance runs at 1 p.m., 2:30 p.m. and 4 p.m. on April 14.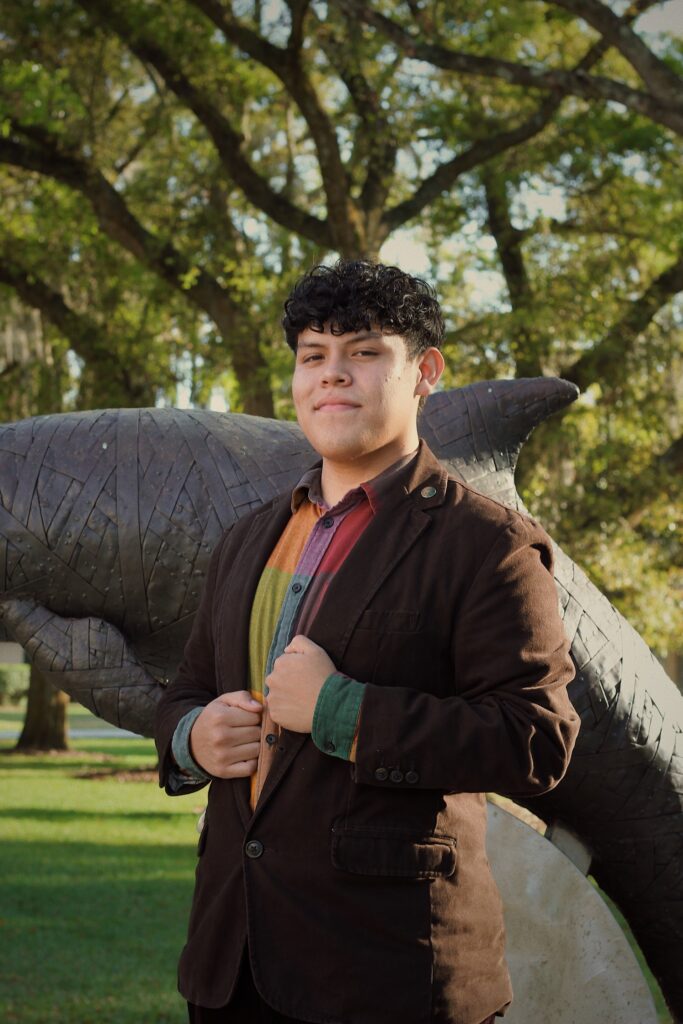 Participants are able to experience virtual reality, musical and dance performance and visual arts that expressed the social fissures the pandemic exposed. It takes off from the Phillips Lobby and tours spectators through the building and into the Terry Concert Hall.
"Through experimental techniques, spectators will be immersed in student artwork. When the flames of creativity and connection have blown out, it's up to artists to reignite the flames," the event's description read.
Cordero said he and his classmates have been developing the project since November 2020. The project was brought to life following approval from Dean Timothy Snyder and Professor Kimberly Beasley along with support from the Office of Research and Sponsored Programs and the Arthur Vining Davis Foundation.
"Reignite" stemmed from pandemic-related fatigue and emotion, Cordero said. The project is meant "to reignite the flames of creativity, dialogue and hope."
"By combining an art fair & cabaret, my goal is to reignite the flames of creativity, dialogue, and hope using the power of art," Cordero said. "I've had enough of these 'troubling times' and the burnout this pandemic has caused. I want artists to capitalize on the emotions and pain caused by the pandemic."
The successful event is just getting started, as organizers have plans to host the event again on future Charter Days.
"We hope this event creates curiosity and appreciation for the arts," Leach said. "By bringing the arts to them it can be less intimidating."