On Tuesday, Sept. 26, Terry Concert Hall transformed into a working courtroom as Jacksonville University (JU) hosted the Florida Fifth District Court of Appeal (DCA) for oral arguments, giving students, faculty and staff a chance to observe state appellate proceedings for three, real-life cases.

This was the DCA's first time holding oral arguments in Jacksonville, as the addition of the Sixth District Court of Appeal changed the Fifth District's caseload to include Duval, Clay, and Nassau counties. The Court specifically requested the JU College of Law to host the event, which was able to offer the University's premier performance venue for the oral arguments, making the day's proceedings a first for the University as well.

Judge Adrian Soud presided, joined by Judges Harvey L. Jay and Paige Kilbane. Attorneys' advocates argued three very different cases: a criminal appeal of a perjury conviction of a government elected official; a civil appeal that addressed a procedural question as to whether the court properly granted judgement without trial in a dispute between business partners; and a civil appeal that dealt with alleged liability for negligence that led to an accident in a private residence.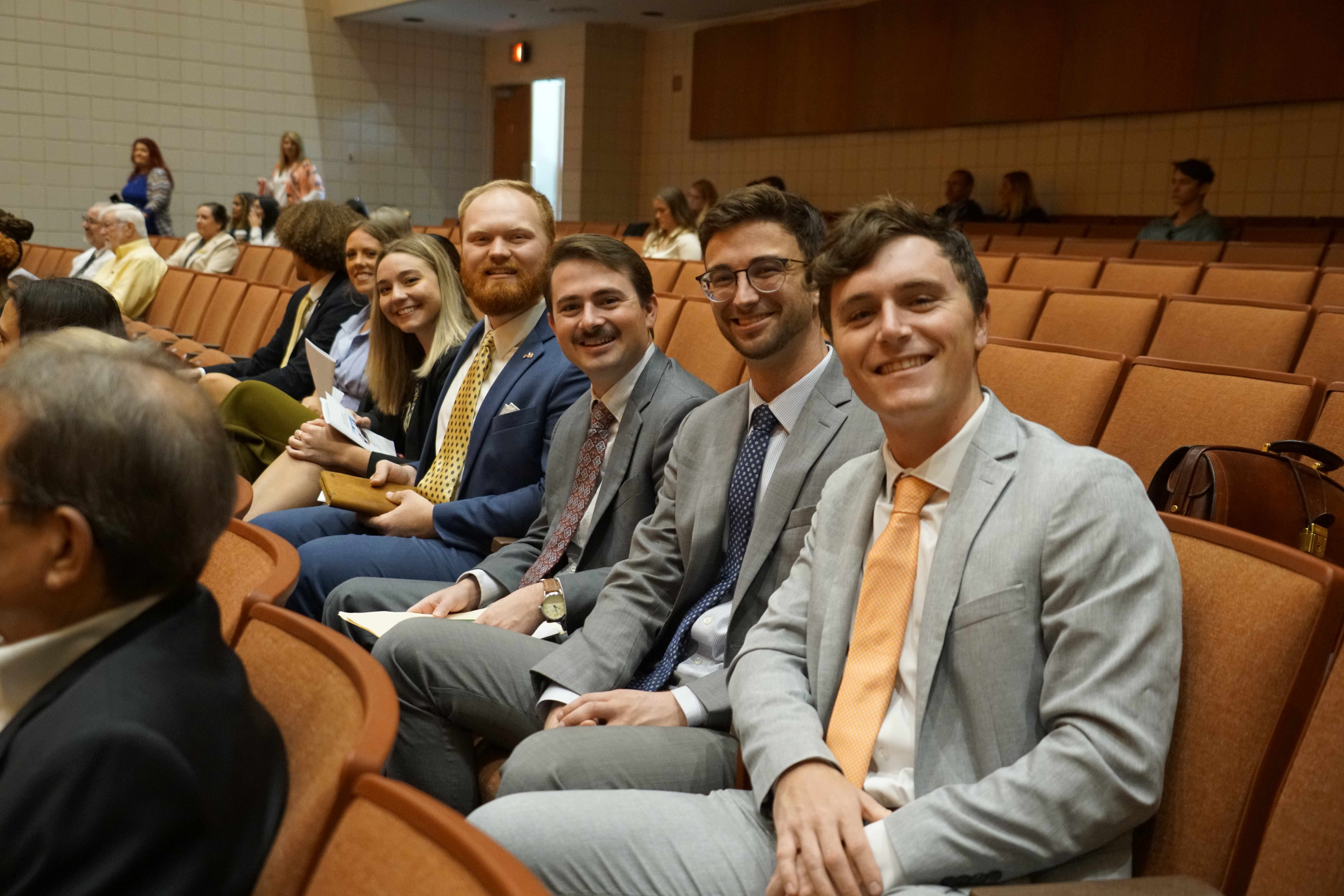 Students from JU's College of Law took full advantage to watch their curriculum in action, filling the concert hall seats and listening closely to the attorneys' arguments and the judges' responses.

"This is exciting," shared second year College of Law student Randi Alt. "It's very interesting to see what we're learning in class come to life and to see where we can take our legal education."

JU College of Law Founding Randall C. Berg Jr. Dean Nick Allard said the event gave the university community a valuable opportunity to learn how the system of justice operates at the state appellate level, while helping to build alliances between the University, the City, and Florida's Bench and Bar.

Allard explained, "It is a compelling learning experience as well as a vivid example of the positive synergies among the outstanding Northeast Florida Bench and Bar, the vibrant growing City of Jacksonville, and Jacksonville University's growing new College of Law. Together they are helping to promote outstanding unrivaled legal education for our students, civic education for the public, and serving the increasing legal needs of the Jacksonville community and beyond."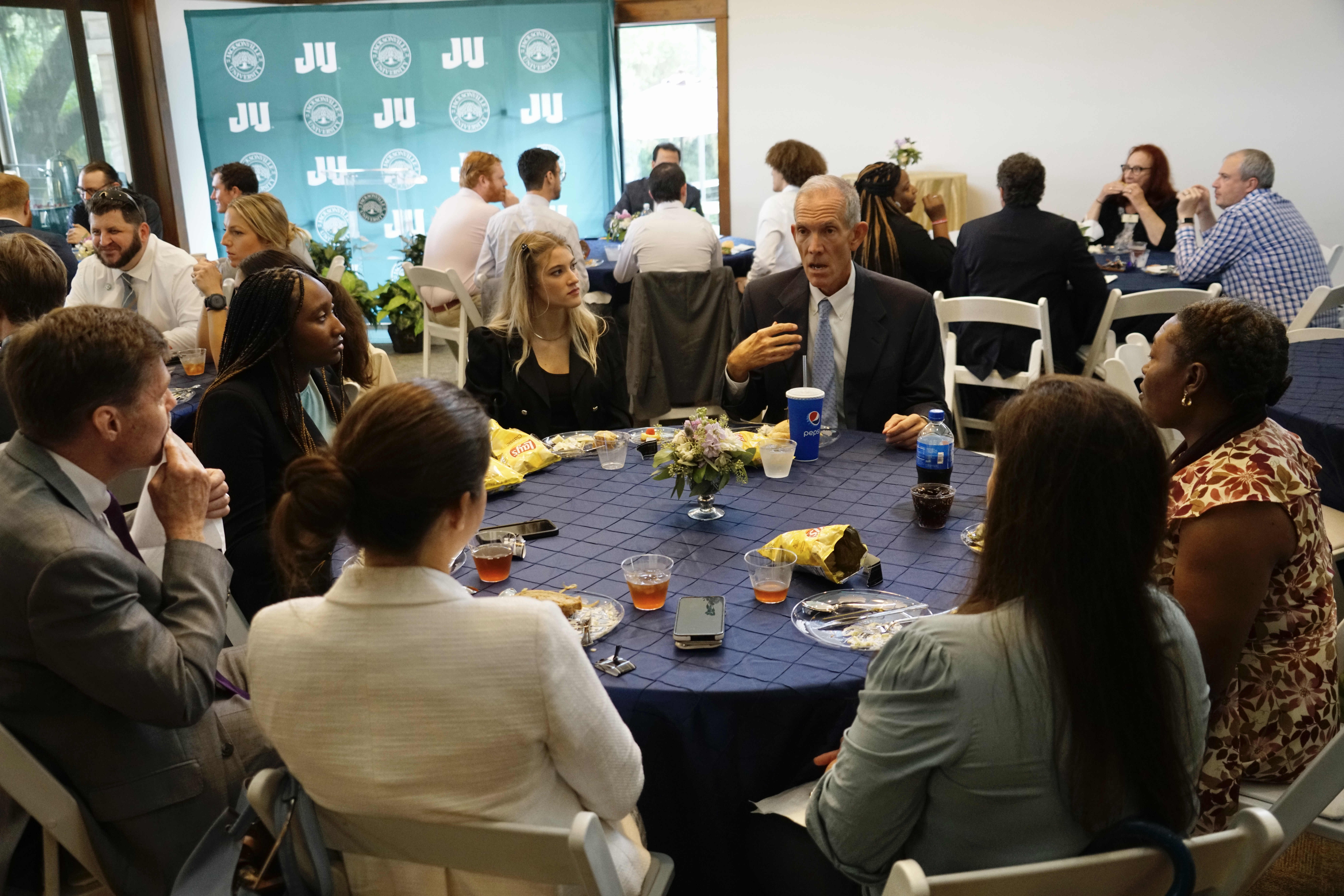 After the Court adjourned, attendees and members of the DCA convened for lunch at JU's River House, where students were able to learn first-hand from distinguished judges about best practices, legal careers, and service in the honorable profession of law.

Dean Allard shared that JU's College of Law is hoping to make these proceedings a regular campus event. The DCA will be returning to JU for oral arguments again in May 2024.