The founder of Wilma's Little Peoples School Dr. Mary Kathleen Johnson, affectionately known as Dr. Kay, passed away last month at the age of 91, just short of the school's 50th anniversary celebration.
Dr. Kay, a former JU professor, started WLPS in 1973 in order to give students in Jacksonville University's early childhood courses an opportunity to work with young children. What started as a class of nine 4-year-old children has served nearly 2,000 preschoolers since its opening. Today, it houses classes of 55 children a year.
A two-time Stanford University graduate and Fernandina Beach native, Dr. Kay began teaching as a professor of elementary and early childhood education at JU in 1965 while she completed her doctorate at Florida State University.
In her time at JU, Dr. Kay led numerous study abroad trips to England, was named Professor of the Year, recipient of the Faculty Excellence in Community Service Award and was Senior Executive Director of Wilma's Little People's School.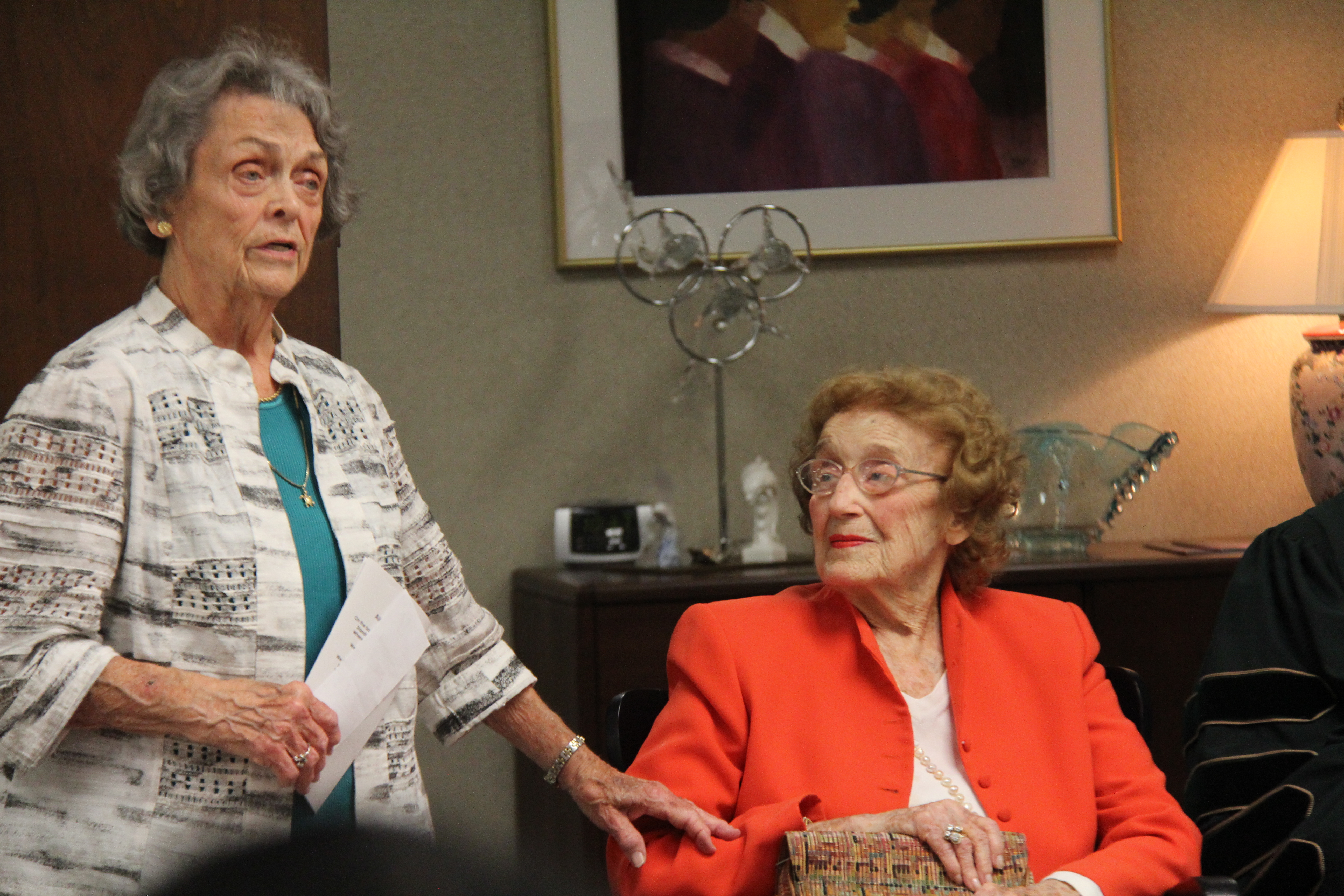 She retired from JU in 2001 after 35 years at the university. In 2004, she was presented with the Integritas Vitae medal – JU's highest honor presented to "those individuals who by example of their lives have contributed significantly to the improvement of society through their generosity in service to the community."
Jeanine Garrett, current Director of the Wilma's Little People's School, has known Dr. Kay since she was a student worker on the day the school opened in 1973. Garrett said Dr. Kay made weekly visits to the school following her retirement up until 2020, when the pandemic struck.
Garrett described her as "brilliant" woman with "a sixth sense about children" as well as a "treasured mentor and an imaginative humorist."
"She created WLPS' foundation and 50 year mission of always providing developmentally appropriate education for young children," Garrett said. "She set and taught us guidelines for what is best for young children. We continue to follow them today. The school will remain her legacy and continue to help children grow and succeed through 'Learning, Playing and Sharing.'"
Dr. Kay was deeply involved in the community, serving on various boards including the St. Andrews Episcopal Day School, Child Guidance Board, the Duval County Commission for Children with Special Needs, the Gateway Girl Scout Council, and the Duval Magnet School Advisory Board, among others.
Rev. Jean Dodd, a student of Dr. Kay's in the JU education master's program, remembers her as one of the most influential, yet humble, people she's met.
"How can Dr. Kay 's life and influence be condensed into words on a sheet of paper? Her love of life, her love of people, young, old, big, and little, her diplomacy, her ethics, her creativity, her honesty, her integrity, her concern for all, her good humor, her smile, her laughter, her love of poetry," Dodd said. "Nothing written can adequately describe Kay or explain how important she was to us all."
In lieu of flowers, Dr. Kay's family requested donations be made in her honor to Wilma's Little People's School.