Another year, another record broken. Thanks to more than 8,000 supporters, Jacksonville University's Dolphin Dash annual giving challenge shattered more records this year, raising over $4.2 million in just one week.
This year's Dolphin Dash featured many firsts for the event. It featured the first ever Alumni Basketball game Pep Rally, in-person Dash Stations for students to engage with faculty and staff volunteers, and a highway-facing digital billboard as a gift-in-kind.
JU's leadership rose to the challenge and dived right in. President Tim and Mrs. Cost gave to every fund during Dolphin Dash, and Chairman of the Board of Trustees, Matt '01 and Alexis '02 Kane made a needle moving seven figure gift. Additionally, each college's dean supported the efforts with a matching gift.
More than 90 members of the JU community volunteered at Dash stations or as Dolphin Dash Champions. Champions were tasked with spreading the word on social media, and encouraging their circles to support JU's students and programs."Ultimately, Dolphin Dash wouldn't have been such a success without our generous supporters. A big thank you to every donor who made a gift, even if it was $1," said Sierra Aitken, Director of Annual Philanthropy & Advancement Communications. "It all added up to the outstanding numbers that made this a record-breaking year. We even had a Phin fan give from every state in the U.S., including Alaska and Hawaii! This just shows how far the impact of JU can go. In the end, Dolphin Dash is a collective movement for our students. It makes us a better campus community and I am so proud to be a part of that."
And for the second year in a row, the Board of Trustees came together to provide three, $10,000 scholarships for students in an effort to thank students for their participation in Dolphin Dash. Freshmen Nicole Caicedo, Isabella Allison and Jason Kotcher were the recipients of the three scholarships.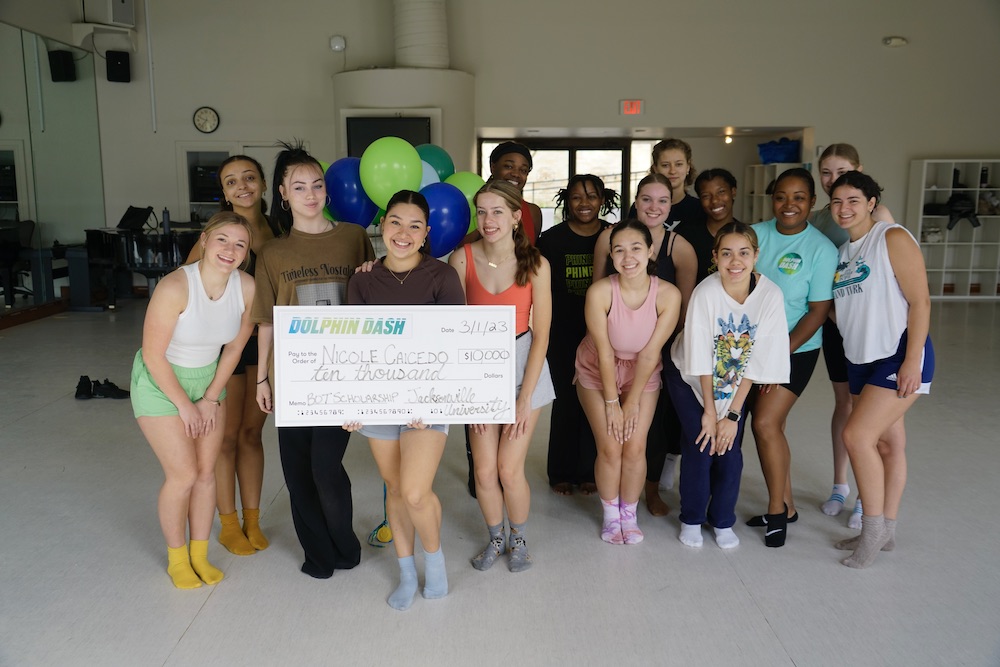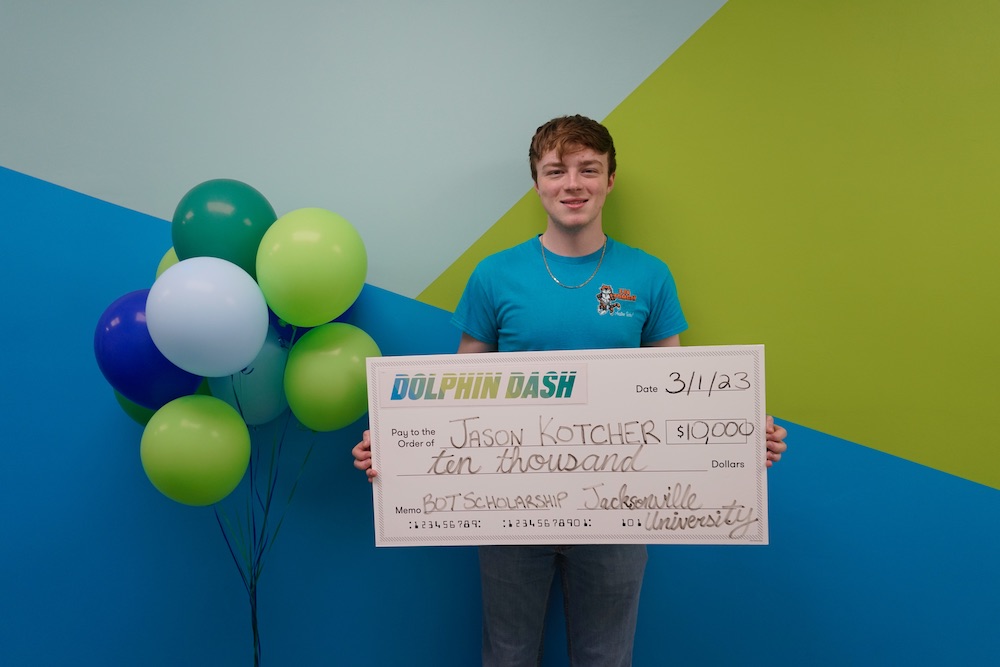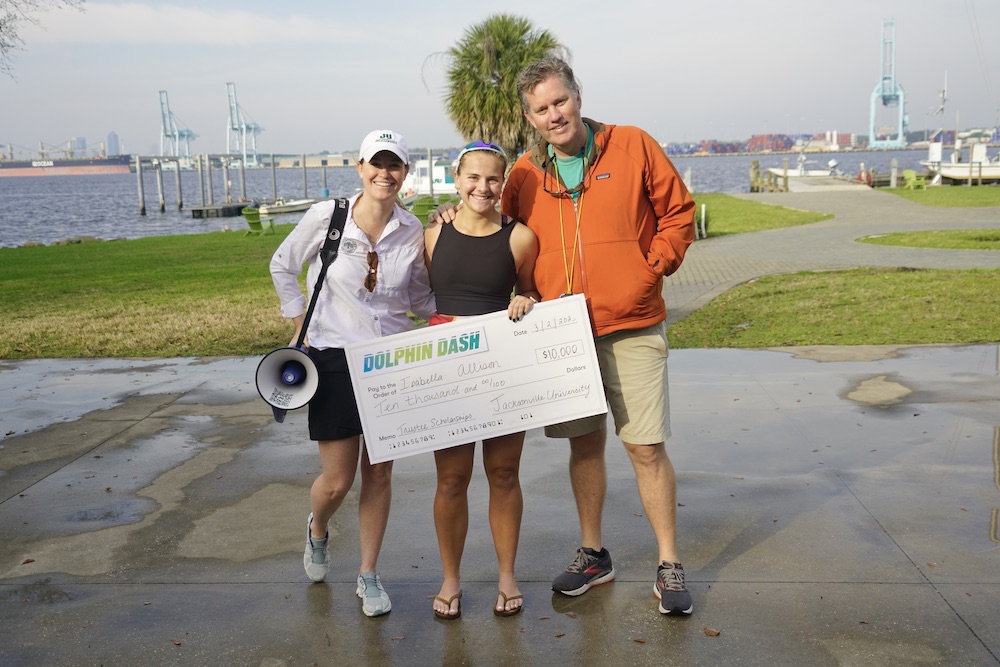 "Seeing the shocked expressions on these students' faces when we surprised them with giant checks in class is something of pure joy and makes all the hard work of planning this giving challenge worth it," Aitken said.
See the winners of this year's challenges below. Each challenge winner received a bonus to add to their funds raised that week. Find a link to photos from the week here. Missed your chance to dash? You can still make an impact any day of the year at www.ju.edu/give.