Jacksonville University College of Law Founding Dean Nick Allard will be the first Randall C. Berg, Jr. College of Law Dean, an endowed position made possible through Gilchrist B. Berg's substantial gift in honor of Gilchrist's brother, the late Randall C. Berg Jr.
Gilchrist Berg is a highly respected supporter of higher education, healthcare and the arts. He is the founder and president of Water Street Capital, a Jacksonville-based investment firm. He and his wife, Amy, are deeply involved in the community, supporting and serving on the boards of organizations such as the Jacksonville Symphony, World Affairs Council Jacksonville, The Cummer Museum of Arts and Gardens, Jacksonville University, Jacksonville Civic Council and the Aspen Music Festival and School.
Randall Berg Jr. was an esteemed lawyer and Executive Director of the Florida Justice Institute known for championing causes throughout Florida, focusing his work on the underserved. The Berg Deanship will provide funding for faculty and student research, symposia, scholarships, and other academic initiatives within the College of Law. Berg Jr. passed away in April 2019.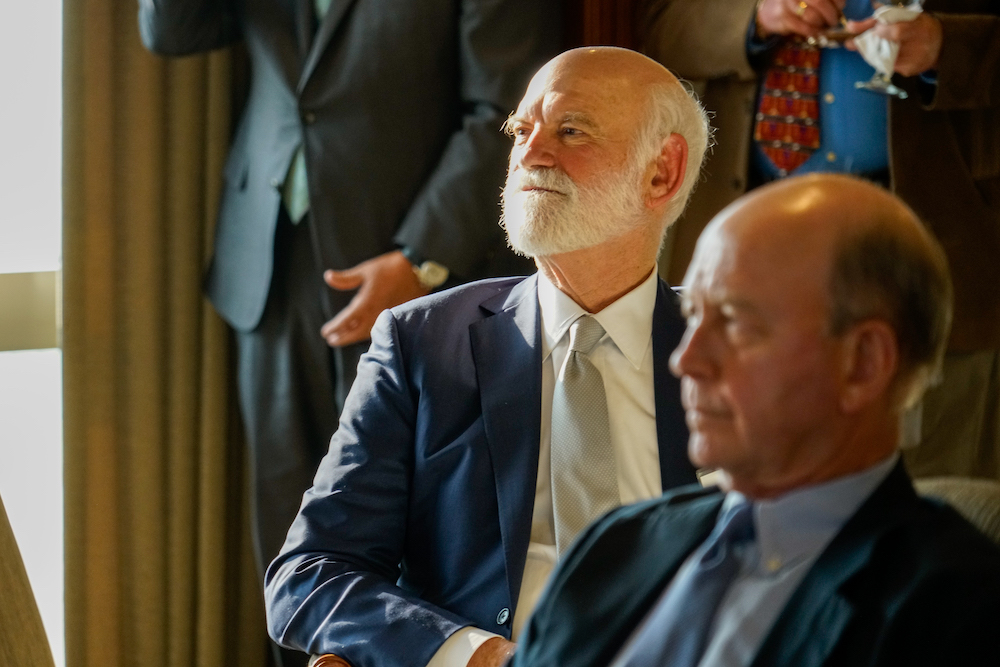 "We believe this community deserves a world-class law school, and the best way to build a great law school for the whole city is to find a great leader," said Jacksonville University President Tim Cost. "The fortitude Gilchrist has shown to invest in the future of legal education here is extraordinary, and we are privileged to have the Berg name associated with Jacksonville University. To honor someone like Randall, who embodied our enduring core values, makes this all the more significant. We thank the Berg family for their support of the crucial task of providing high quality legal education in our city."
Berg Jr. founded the Florida Justice Institute in 1978, a public interest law firm working to improve Florida prison conditions and policies. He brought widespread change to the prison system for people with disabilities and those in need of medical and mental health care. He also worked tirelessly to combat the abusive treatment of prisoners and defend their civil rights.
Berg Jr. spearheaded the United States' first Interest on Lawyers' Trust Account program in Florida, and guided its implementation throughout all 50 states. The program, which has generated approximately $4 billion nationwide, prioritized funding legal services for the poor and is overseen by the American Bar Association. He represented victims of housing discrimination and helped ensure a sound electoral process through various voting and election-related cases. A brilliant legal mind with a compassionate approach to lawyering, Berg Jr.'s efforts improved the lives of many and his legacy will live on through the Jacksonville University College of Law.
"My brother Randall spent his career fighting injustice and improving the lives of so many as a lawyer, making him so deserving of this recognition," said Gilchrist Berg. "Young lawyers deserve strong role models like him, which is why I am so pleased to create the Randall C. Berg, Jr. College of Law Deanship to ensure the Jacksonville University College of Law is steered by a strong leader, such as Nick, for years to come."
An experienced legal educator, Rhodes Scholar, published author and innovative academic leader, Allard has led the College of Law as its founding dean since June 2022. Allard is a graduate of Princeton University, the University of Oxford, and Yale Law School. Throughout his distinguished career in private practice, he's been recognized as a leading public policy advisor, most recently as senior counsel at Dentons, the largest law firm in the world. Prior to coming to Jacksonville, he served as the President, Joseph Crea Dean, and professor of law at Brooklyn Law School for nearly a decade. During his time there, he launched several noteworthy initiatives designed to make legal education more accessible. He also chairs the American Bar Association standing committee on the Law Library of Congress.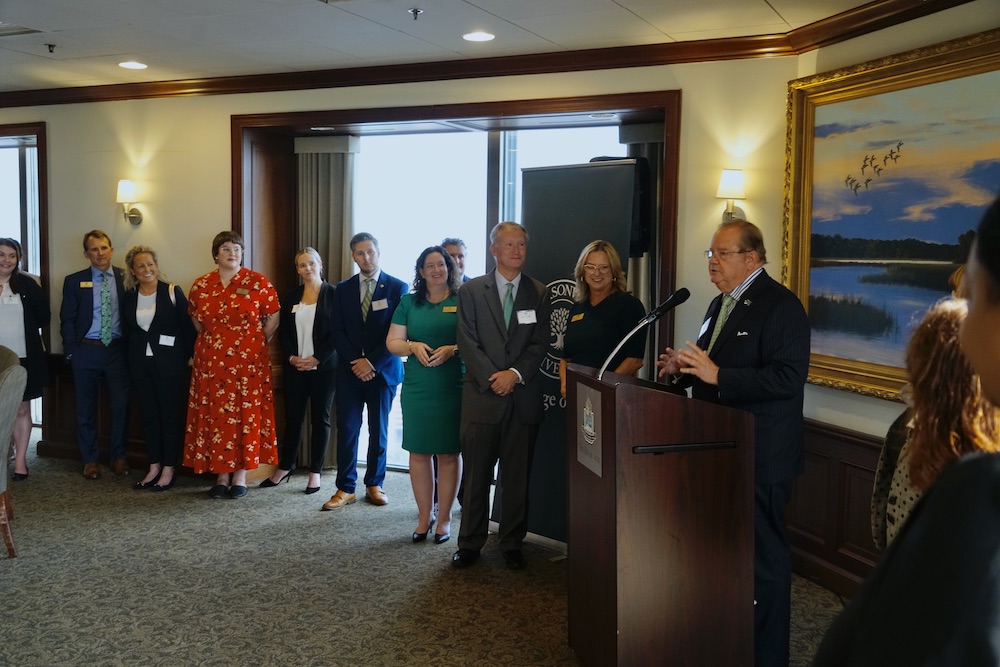 "Gilchrist Berg's beau geste endowing the Randall C. Berg Jr. Deanship at the Jacksonville College of Law is emblematic of the Berg family's long history of extraordinary service and enormous generosity to civic, cultural, and educational institutions that make us all better," Allard said. "Personally, I am overwhelmed with gratitude and humbled to be associated with Randall's legacy. His career embodied the highest aspirations of our honorable profession including his dedication to equal justice, civil rights and access to legal services. I sincerely thank Gilchrist for the privilege of being the first Randall C. Berg Law Dean. We will honor him by sustaining the values he lived by."
The Jacksonville University College of Law opened in Downtown Jacksonville to its inaugural class in August 2022, after being publicly announced in January. Since, its students successfully completed their 1L year, and a second class is primed to begin in August. Allard and his leadership team are spearheading the accreditation process to obtain first provisional accreditation, then final accreditation as promptly as possible, meanwhile delivering the highest quality legal education to students.