Jacksonville University President Tim Cost announced during an event hosted by JU's College of Law that GuideWell, Florida Blue, and Cravath, Swaine & Moore LLP, one of the world's preeminent law firms, are supporting $125,000 in scholarship funding for the College of Law. The scholarship is intended to promote diversity in legal education, which was a key theme in the panel discussion that followed the announcement.
"The financial aspect of law school is a barrier for many people and that's why I was so proud to see our firm partner with GuideWell to support law students," said Karin A. DeMasi, Managing Partner of Litigation at Cravath and a participant in the panel. "Scholarships like this have an incredible impact on access to education, and that is so important to me."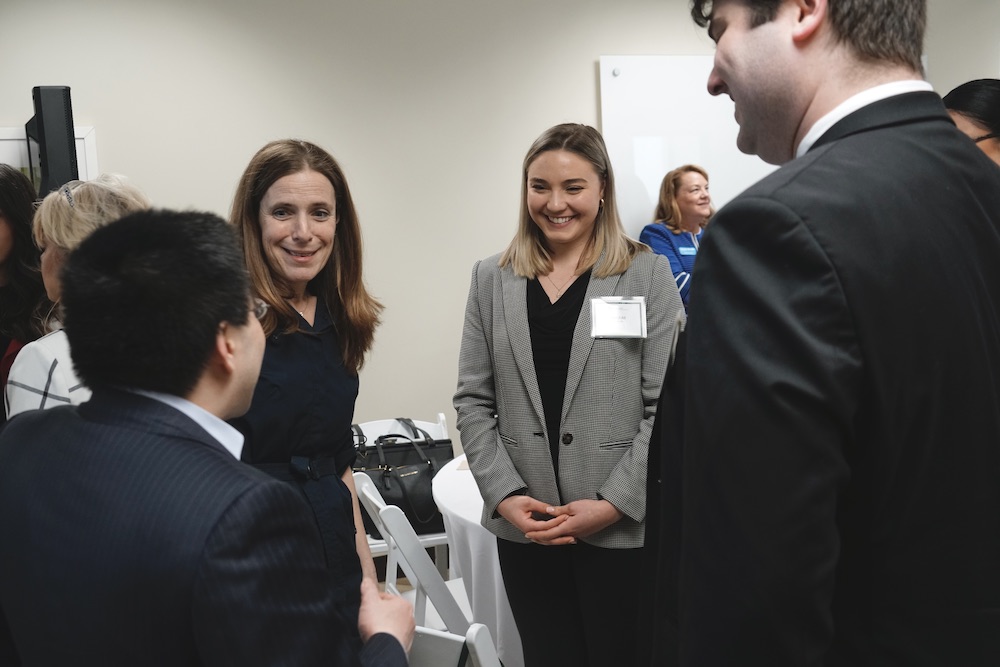 The panelists discussed their career paths, advice for success, and the importance of diversity in legal education and the practice of law. Moderated by JU Trustee member Charlie Joseph, Corporate Affairs Group Executive Vice President and Chief Legal Officer of GuideWell, the panelists were DeMasi; Rachic Glover, Assistant General Counsel at Florida Blue and three attorneys from Cravath: Minh Van Ngo, Corporate Partner; and Obianuju "Uju" Enworom, Corporate Associate.
"The panel provided a valuable example of what it means to be a lawyer in this day and age, what we can look forward to as we move into our careers, and the importance of diversity in a field that is made better by different viewpoints and skill sets," College of Law student Sydney Schmidt said.
As the newest law school in Florida, Jacksonville University College of Law is working to elevate legal education. In addition to its commitment to student-centered instruction, small class sizes, and strong community relationships, the college is dedicated to increasing the affordability of legal education.
"We thank GuideWell, Florida Blue and Cravath for leading by example and supporting financial aid for students in such a significant way," said Nick Allard, founding dean of the JU College of Law. "The generous investment in the future of our students by the renowned law firm and the leading health insurance company in Florida will help our new college of law provide excellent affordable legal education."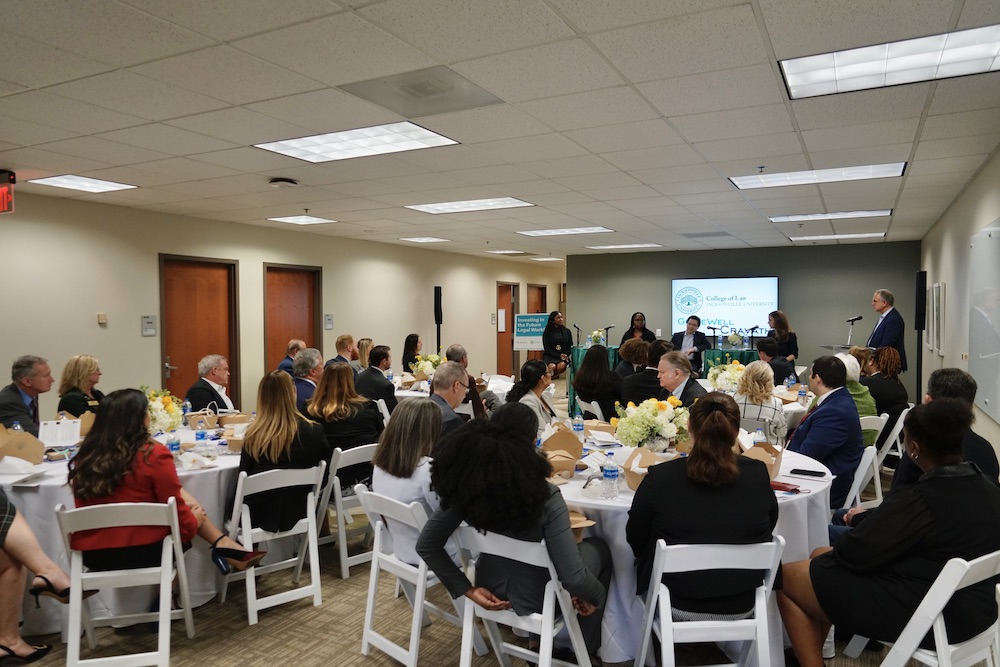 --
Consistent with accreditation protocol dictated by the American Bar Association (ABA), the Jacksonville University College of Law will begin the accreditation process in the spring of 2023. Our goal and highest priority is to achieve provisional accreditation by the time our first class of students graduates. The College of Law is not currently approved by the Council of the Section of Legal Education and Admissions
to the Bar of the ABA and makes no representation to any applicant that it will receive approval from the Council before the graduation of any matriculating student. In the last decade, Jacksonville University has received full accreditation for over 30 programs ranging from healthcare to business administration and is fully accredited through the Southern Association of Colleges and Schools Commission on Colleges (SACSCOC).