The 2023 edition of Dolphin Dash – Jacksonville University's annual giving challenge – is right around the corner. From February 20 to 24, JU students, alumni, faculty, staff, friends and family will have the chance to Give Forward, while helping their college, team or organization compete for prizes.
No matter how you participate, you'll help create a wave of opportunity for Jacksonville University students.
Want to get involved? There are lots of ways you can be a part of Dolphin Dash from near or far. Here's how.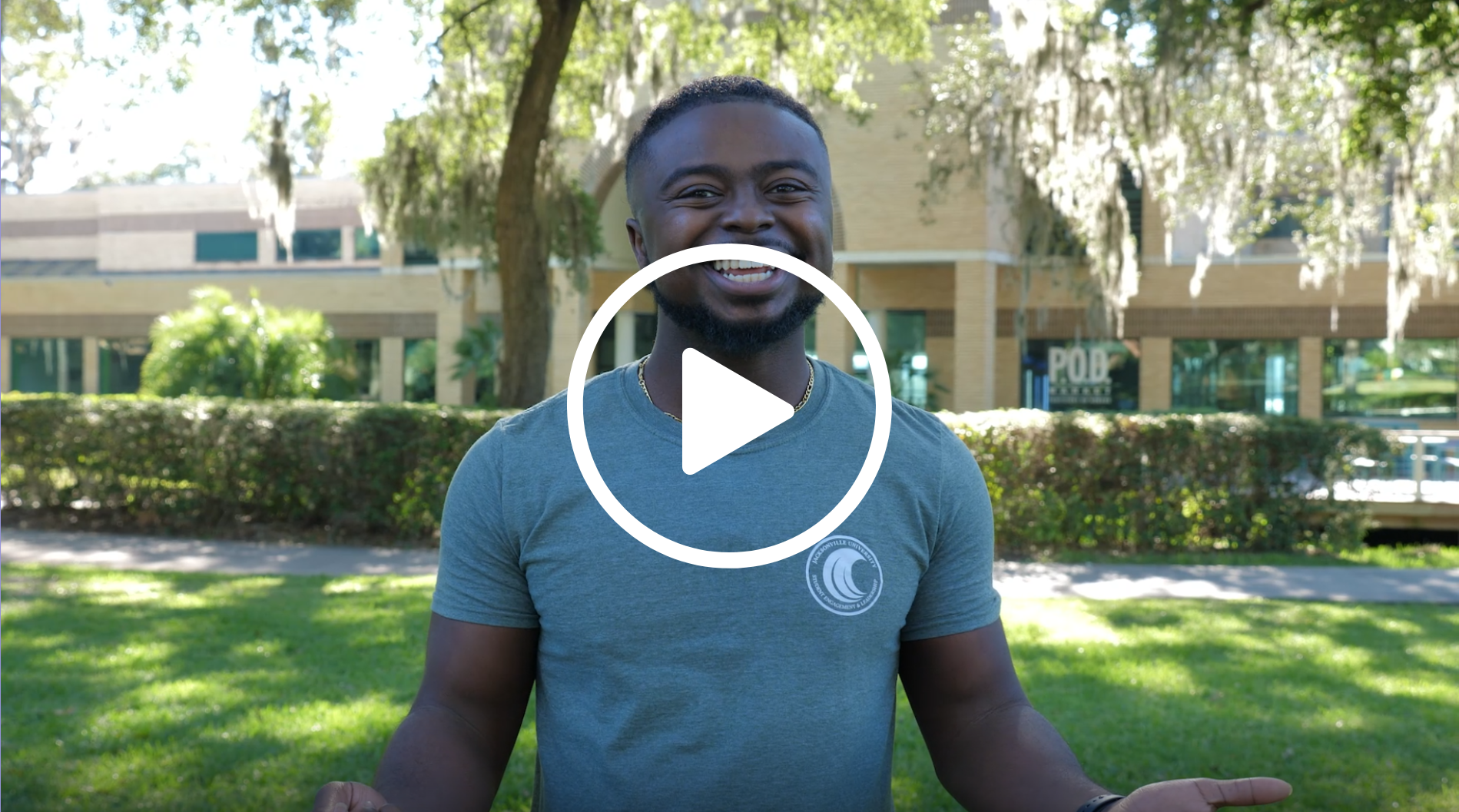 BE A DASH CHAMPION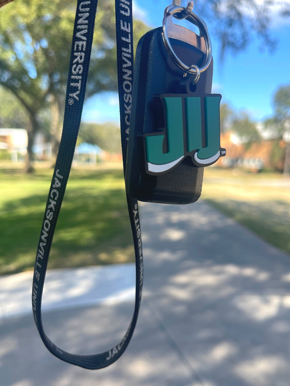 Dolphin Dash champions are crucial to our success. Many of the challenges for the week are about how many people participate in giving, so with more support, more groups across campus can win prizes. As a champion, all you need to do is make a Dolphin Dash gift, encourage five JU alumni to donate and spread the word on social media. Champions will each have a unique link to share with fellow alumni and on social channels. You'll also be provided with a Social Media toolkit, which gives you everything you'll need to spread the word about Dolphin Dash.
As a special thank you, each Champion will receive a custom vinyl JU keychain.
The Champion who raises the most money using their unique giving link during Dolphin Dash can designate $1,000 to the JU cause of their choice.
NEW CHALLENGES FOR 2023
This year, some of your favorite challenges will return, and new ones will join the lineup.
In addition to the Champion Challenge above, two new mini challenges are available this year, read more on them below:
'Phins Across America Challenge
In 2022, Dolphin Dash had at least one supporter from every state in America except for Wyoming and South Dakota! This year, we want to break that record. If at least one supporter from every state makes a gift during Dolphin Dash, an additional grant of $5,000 will be unlocked. 'Phins Up to our Dolphins nationwide!
JU Social Spirit Challenge
Let's see your Dolphin pride on social media! The person, organization, or team with the most JU spirit will be awarded $1,000 for the Jacksonville University college, school, team, or organization of their choice (must be an approved JU organization). Get loud, competitive, and silly! Let's see those PHINS UP! Make sure to set your social accounts to public and tag @jualumni and @jacksonvilleu so that we can see and repost your content! #DolphinDash
Returning challenges include the College Challenge, Greek Challenge, Varsity Sailing vs. Shooting, Athletics Challenge and more. Competitions include Most Donors, Most Dollars Raised, Most Alumni Donors amongst others. See a full list of challenges and competitions here.
The Trustee Dolphin Dash Scholarship, which debuted in 2022, returns again in 2023. As more Jacksonville University Dolphins give forward and hit leaderboard participation goals during Dolphin Dash, the Board will unlock THREE $10,000 scholarships for our students! To be eligible to win, a student can become a social media advocate through GiveCampus, become a Dolphin Dash Champion, or support any challenge throughout the week. Learn more about the qualifications here.
By participating in Dolphin Dash – in any way, big or small – you're creating opportunities for students across the Jacksonville University campus. Help make waves for the next generation of students on Feb. 20 to 24 and join your fellow Phins to Give Forward.