Every year, Jacksonville University honors and celebrates a new class of Distinguished Alumni award recipients during Homecoming & Family Weekend. This year's group of recipients includes an accomplished finance expert, pioneering aviators, a dynamic television host and producer, a respected lawyer and devoted community supporter, and even an Ironman triathlete.
Nominated by their peers, these distinguished Jacksonville University graduates demonstrate significant professional accomplishments, community, and philanthropic engagement, and continued support of their alma mater.
The University will present the awards Friday, Oct. 21 at 7 p.m. during Phin Phever.
In addition to the Distinguished Alumni of Excellence awards, the Scott Amos Recent Alumnus of Distinction Award is presented to an accomplished recent graduate. The Outstanding Military Alumnus of Distinction Award is presented to alumni who also served honorably in the U.S. military either before or after receiving their degree.
Below are this year's recipients and some of their accomplishments:
DISTINGUISHED ALUMNI AWARD OF EXCELLENCE: MAG BLACK-SCOTT MBA '84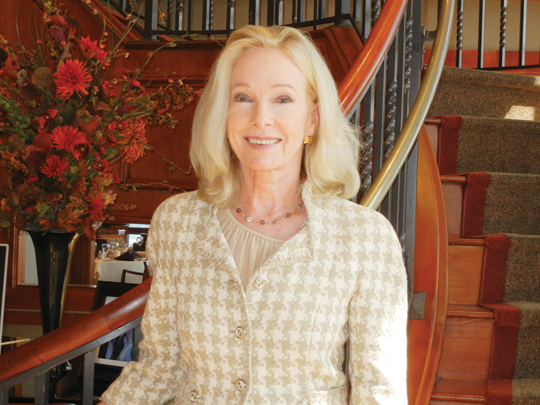 Mag Black-Scott is a decorated businesswoman with over 30 years of experience for Morgan Stanley, who also served as an adjunct professor at JU. She has many ties to the Jacksonville community and was a past recipient of the "EVE" award, given to Jacksonville's Business Woman of the Year.
Black-Scott was born and educated in England, receiving a diploma in Business Administration from Rotherham Technical College, Yorkshire, England. She earned her MBA at Jacksonville University, and completed post-graduate work at Wharton, University of Pennsylvania, and Harvard Business School, through a program for Financial Executives.
She started as a Financial Advisor with Morgan Stanley and its predecessor company, Dean Witter, rising to Division Director for the Western United States. In early 2008, she was appointed Vice Chairman of Morgan Stanley's Global Wealth Management Group, before retiring in December 2008. That's when Black-Scott started a Registered Investment Advisory firm in Beverly Hills, which she sold in 2018.
Black-Scott has always been committed to her community and the financial services industry. Some of her prior roles include being Vice Chairman of the Jacksonville University Board of Trustees, President of the Girl's Club of Jacksonville, and Chairman of the Duval Research and Development Authority, to name a few. She has been fortunate to live and work in many parts of the world, including expeditions to India, China, Africa, South America, and the Arctic. She now lives with her husband, David Scott, in Ponte Vedra Beach, FL.
DISTINGUISHED ALUMNI AWARD OF EXCELLENCE: ALEX BOYLAN '99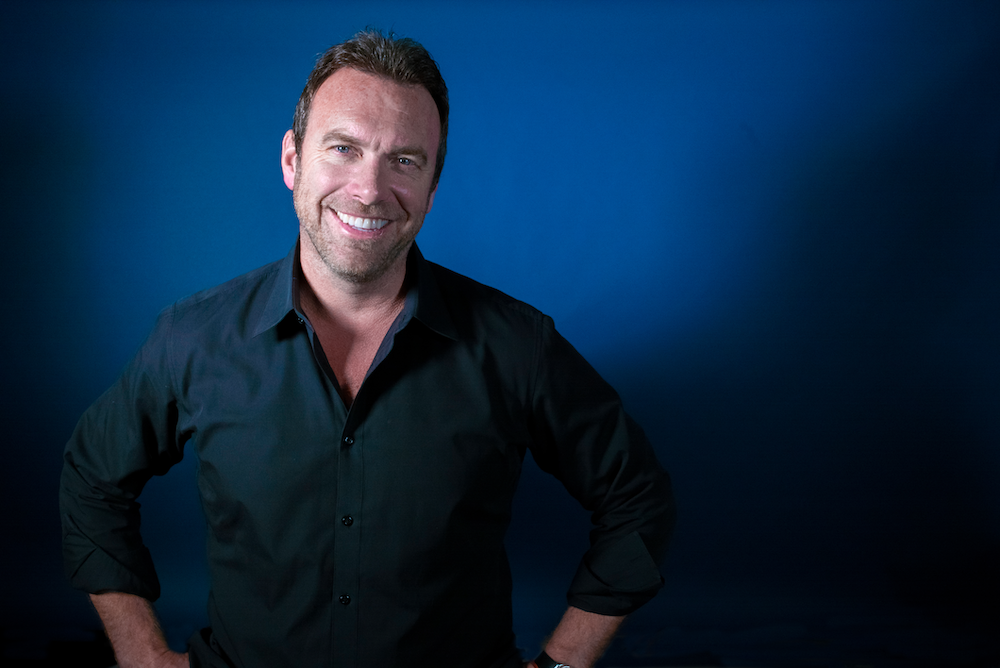 Alex Boylan, a Boston native, was bitten by the television bug soon after graduating from Jacksonville University in 1999 with a bachelor's degree in International Business. He and his friend Chris Luca won the second season of the hit reality TV show "The Amazing Race" in 2002. After, he decided he wanted to pursue a career in television and soon landed a position at PineRidge Film & Television based in Jacksonville. It was a sales job for PineRidge's stock footage products, but Alex's held tight to his dreams of being on camera.
In 2004, he accepted a role as the host of a new PBS show called "At The Chef's Table", and since then, Alex's bright star has climbed. He has hosted, produced, and/or directed numerous television shows and series, including "What's Cooking with Alex," "Animal Attractions," "Around the World for Free," "The CBS Buzz Tour," "Rach to the Rescue" for The Rachael Ray Show, and hours worth of destination content for Travel Channel and Lonely Planet. He has also produced hundreds of episodes and segments for Steve Harvey over the years.
Alex's career and his innate curiosity have taken him to more than 55 countries around the world. In 2020, he turned that spirit of discovery to college campuses, teaming up with veteran executive producer Lisa Hennessy ("The Biggest Loser," "World's Toughest Race," "The Contender," "Eco-Challenge") and a first-rate production crew to film hundreds of students at more than 50 colleges or universities around the country in "The College Tour," including his own alma mater, Jacksonville University. JU's episode of the show is now streaming on Amazon Prime and other streaming platforms.
Honorary Distinguished Alumni Award of Excellence: DAVID R. SCOTT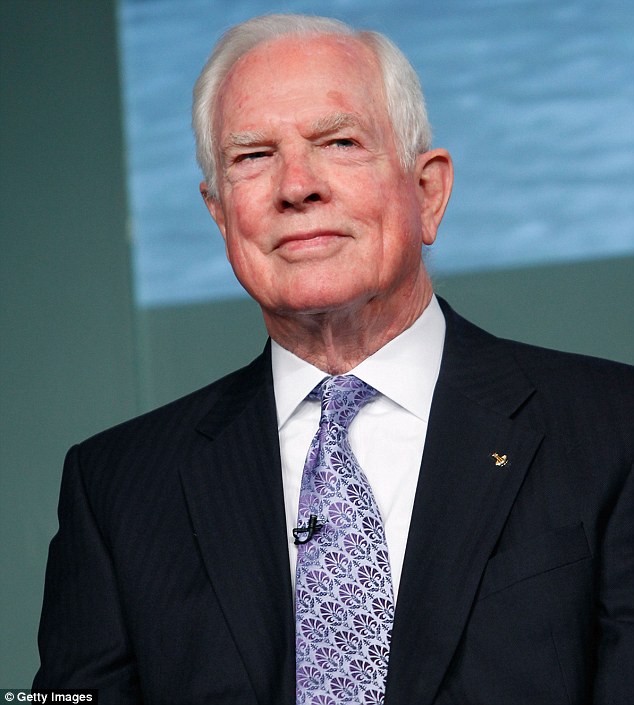 David R. Scott is an accomplished aviator and astronaut, who has logged more than 5,600 hours of flying time, including 546 hours in space and 20 hours of Extravehicular Activity during five separate EVA excursions. In fact, Scott was the first person to ever drive on the moon. He is also the holder of 15 patents in the U.S., Europe, and Japan covering inventions in the areas of spaceflight operations and robotic planetary exploration.
Col. Scott began his professional career after graduating fifth in his class at West Point in 1954. After completing aviator training, he served as an Air Force fighter pilot stationed in the Netherlands until 1960. He then earned two graduate degrees from MIT, followed by completing the Air Force Test Pilot School. In 1963, Col. Scott was selected for the third group of NASA astronauts, and during the next eight years, he flew three space missions – Gemini VIII, Apollo 9, and Apollo 15. He received NASA's highest honor as commander of Apollo 15.
Col. Scott also lent his expertise to the cinematic world as the technical advisor for the 1997 movie Apollo 13, starring Tom Hanks, and as the technical advisor on all 10 episodes of the 1996 Emmy award-winning HBO TV series, "From the Earth to the Moon."
Col. Scott obtained an Honorary Doctor of Science and Technology degree from Jacksonville University in 2013 and is a graduate of the USAF Experimental Test Pilot School and the USAF Aerospace Research Pilot School. He is currently a visiting professor in the Department of Geosciences at Brown University and has recently joined the Humatics Corporation in Cambridge, MA., as a Founding Science Advisor.
OUTSTANDING MILITARY ALUMNUS OF DISTINCTION AWARD: ARI JOLLY '83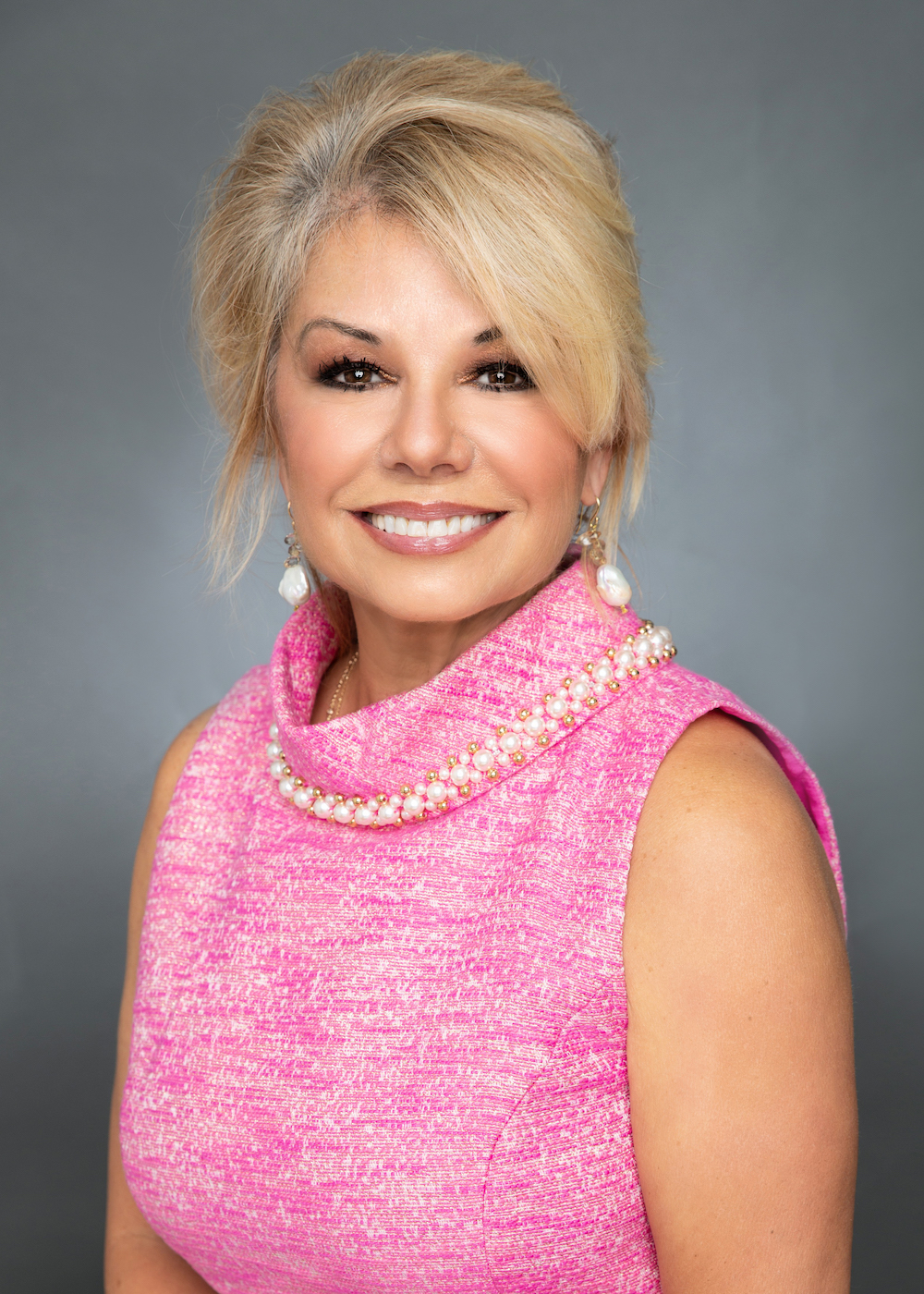 Ari Jolly is assistant general counsel for GuideWell Mutual Holding Corporation. In this role, She is responsible for providing primary legal support to the Investment as well as the Corporate Development operations of the GMHC enterprise. Ari also provides board governance support related to the various GMHC subsidiary and joint venture companies.
Prior to joining Florida Blue in 1993, Ari practiced with the law firm of Rogers, Towers, Bailey, Jones, and Gay in Jacksonville. She was also an Officer in the United States Navy from 1983-1990 and the recipient of a Navy Achievement Medal (1987).
Throughout her career, Ari has been active in community and professional organizations. She is a member of the Florida and Jacksonville Bar. Ari also serves on the boards of the Greater Jacksonville Area USO, the Naval Continuing Care Retirement Foundation, Inc. (Fleet Landing), the North Florida Transportation Organization, and the American Public Transportation Association. In 2019, she was reappointed by Governor DeSantis to the board of the Jacksonville Transportation Authority and currently serves as the chair. In the fall of 2021, Ari also assumed the chair responsibilities for the Board of the Cultural Council of Greater Jacksonville.
Ari graduated from Jacksonville University in 1983 and the Florida State College of Law in 1990 with Highest Honors. While at Florida State, Ari was associate editor of the Law Review as well as a member of the Order of the Coif. Ari is also an honors graduate from the Naval Legal Justice School in Newport, Rhode Island.
OUTSTANDING MILITARY ALUMNUS OF DISTINCTION AWARD: LCDR CHRISTINE "ANGEL" JEAN-CHARLES '08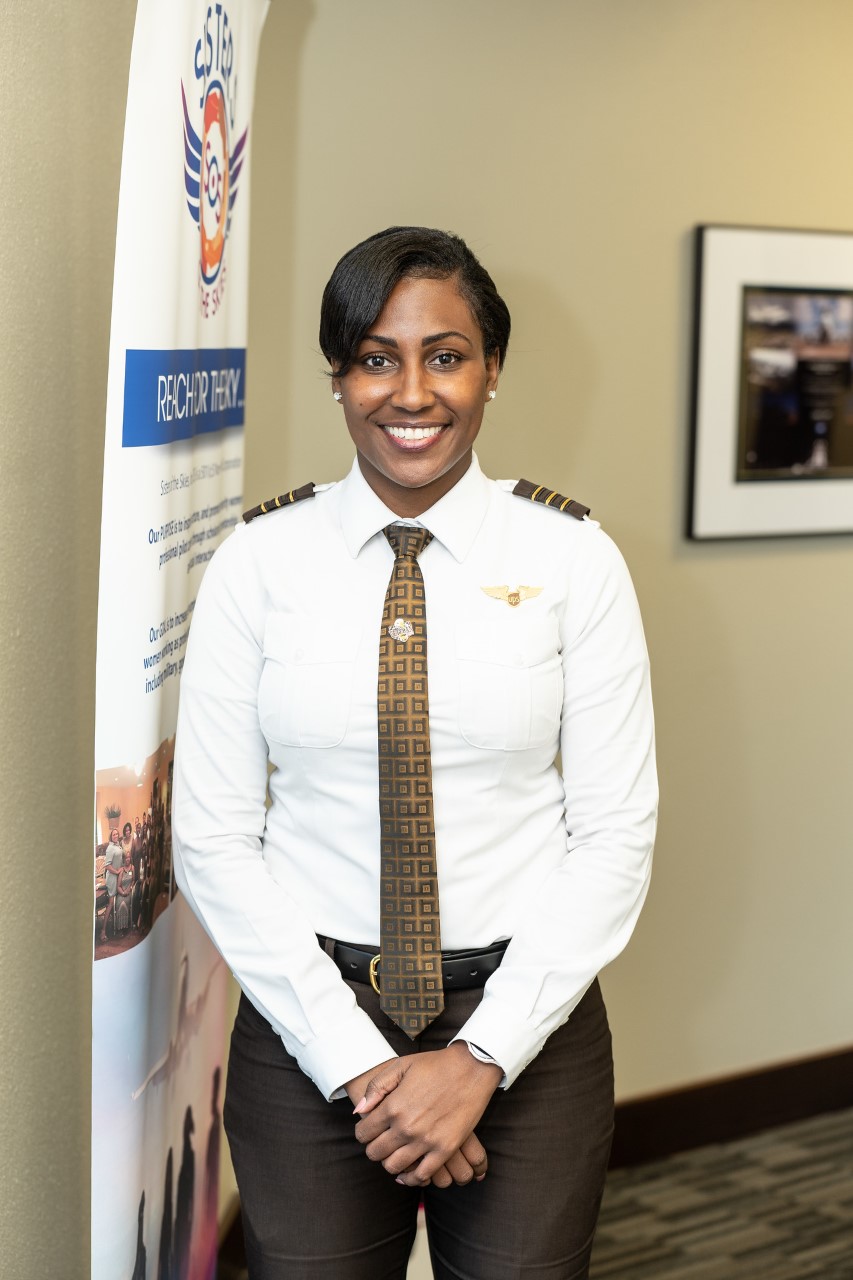 LCDR Christine "Angel" Jean-Charles is a veteran of the U.S. Coast Guard, and is also co-founder of Sisters of the Skies, a nationally recognized organization focused on increasing the number of black female pilots in professional flight decks in both military and commercial aviation.
At Jacksonville University's School of Aviation, LCDR Jean-Charles was an eager, hard-working student and a member of Delta Sigma Theta sorority. She became a certified flight instructor and began instructing for JU while she accrued flight time, as is customary in the program. She graduated in 2008 with a bachelor's degree in Aviation Management and Flight Operations.
In 2011, Hughes became the second Black female fixed-wing aviator in U.S. Coast Guard history. Flying the HC-144 Ocean Sentry aircraft, her primary focus was search and rescue operations, as well as cargo missions.
In 2018, LCDR Jean-Charles helped form Sisters of the Skies (SOS) with co-founder Nia Gilliam-Wordlaw with the mission of increasing the number of pilots who look like them. As First Officer and Chair of the Board, LCDR Jean-Charles is highly involved in planning SOS's annual gala, which helps raise money for scholarships to support the next generation of aviators. To date, the organization has awarded more than $100,000 in scholarships. LCDR Jean-Charles also personally invests her time to mentor young women who dream of becoming pilots.
After 11 years serving in the U.S. Coast Guard, she transitioned out of active duty in 2020 and began flying the Boeing 757/767 for UPS. She continues to serve in the Coast Guard Reserves.
SCOTT AMOS RECENT ALUMNUS OF DISTINCTION AWARD: ELLIS HARR '16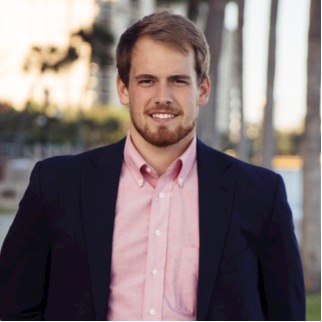 Ellis Harr '16 is the CFO of Greenshades Software, a company that was founded by fellow JU alum Matt Kane '01. He attributes much of his personal and professional success to unique experiences and opportunities while a student JU offered . He double majored in International Business and English, interned with Black Knight Financial Services and Greenshades Software, (where he is now CFO); spent a semester spent studying business in Frankfurt, Germany through the Davis College of Business exchange program, studied in the JU Honors Program, and served as President of the Sigma Chi Fraternity.
Upon graduating, Ellis received the University's Award for Outstanding Service and Co-Curricular involvement. After graduating, he worked for Greenshades Software in Jacksonville for three years before taking a position as a finance strategy consultant with Deloitte Consulting in Washington, D.C.
In 2021, Ellis returned to Greenshades to serve on its executive team, and when he is not working, pursues his passion for the outdoors. He trains for Ironman triathlons and hikes in the Rocky Mountains near his home in Denver, CO. Ellis has climbed to the highest point in 32 of the 50 United States, and 16 of the 58 14,000' peaks in Colorado. He recently qualified for and competed in the Ironman 70.3 world championship in St. George, Utah. Ellis is always grateful for opportunities to connect with current JU undergraduates and recently had the opportunity to serve on a career panel for students in the JU honors association.