The 12-month Accelerated Bachelor of Science in Nursing class of 2022 is a class of firsts.
They're not only the first cohort to graduate the 12-month ABSN program at Jacksonville University, but they're also the first to complete an accelerated academic-practice partnership program in the state of Florida.
The 37-student cohort crossed the Terry Concert Hall stage last week to receive their nurse pins, officially recognizing their graduation from nursing school.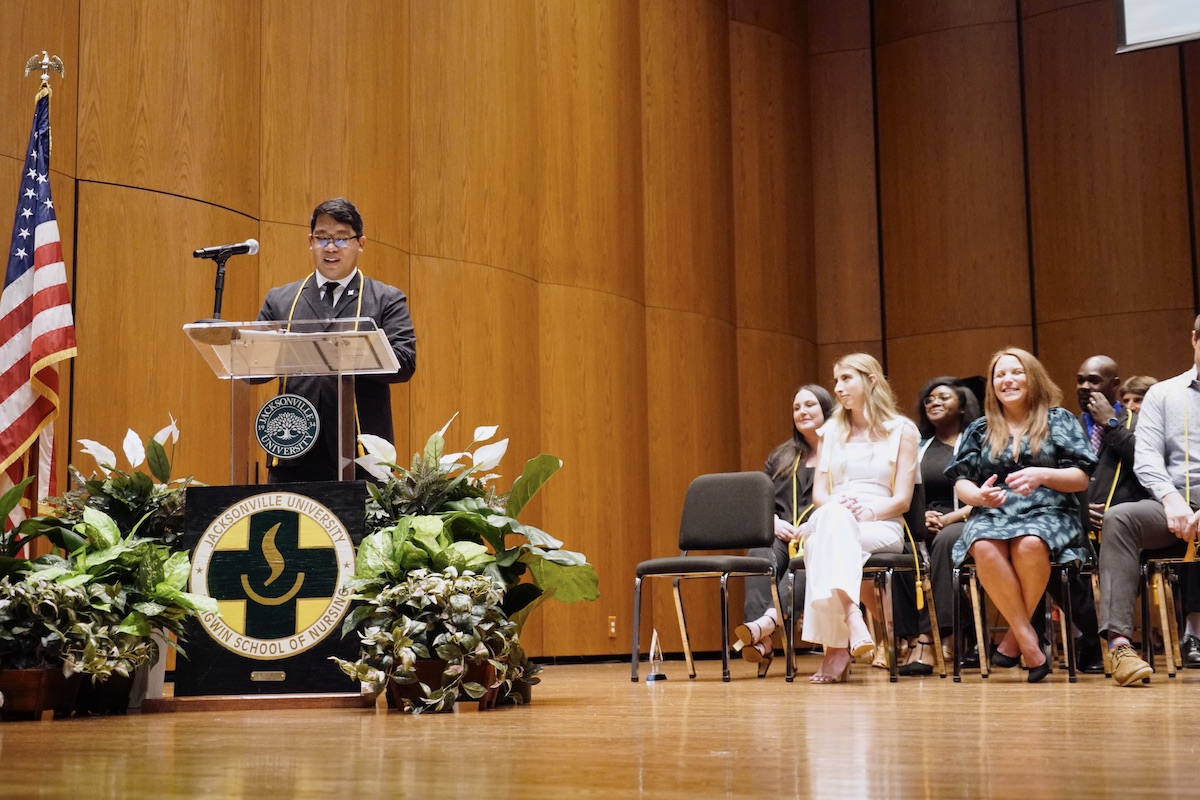 "This inaugural class was very special to me. They were all highly intelligent, driven students with plenty of grit. To complete an ABSN program in 12 months is an incredible accomplishment," said Dr. Amber Santos, Director of Innovation and Quality for the Keigwin School of Nursing. "It was a joy to teach them in the classroom."
In just 12 months, each student completed close to 800 hours of classroom instruction and 800 hours in clinical practice at various Baptist Health facilities. Santos said this is the first Keigwin School of Nursing class to complete all their clinicals in the Baptist Health system.
Baptist Health clinical faculty provided training to the cohort, and each graduate will receive a work-promise agreement from the health system upon their licensure.
"What a magnificent program," said Baptist Health Chief Learning Officer Liz Bruno. "The Baptist executive team was all in from the beginning. We truly were so pleased to be part of this because it is so innovative."
Dr. Santos said the class also piloted, and succeeded, in new ways of learning and mastering material. They utilized virtual reality immersive learning, allowing them to get hands-on experience throughout the curriculum. Another first: conducting multiple end-of-semester feedback sessions with students, allowing faculty and staff to improve their processes faster and more frequently.
Kathryn Kane came to the program looking for a career change from working as a physical therapy assistant. She graduated from Jacksonville University with a degree in Exercise Science, so she felt confident that as a member of the inaugural class, she'd be in good hands.
"I never imagined I could learn so much," said ABSN graduate Kathryn Kane. "I feel like the teachers were excellent and I was actually able to retain things. I feel like this program has not only given us textbook knowledge but also skills that translate to our nursing careers. From the professors to my classmates, I cannot express how special this group was. I can honestly say I would feel confident getting care from any of my classmates as a nurse."
Joseph Altoveros is also a member of the inaugural graduating class, and that's part of the reason why he wanted to enroll.
"I wanted to be a part of the first 12-month nursing program in Florida, and through this program, be able to enter the healthcare ecosystem quickly, with as much knowledge and practical skills as possible," he said.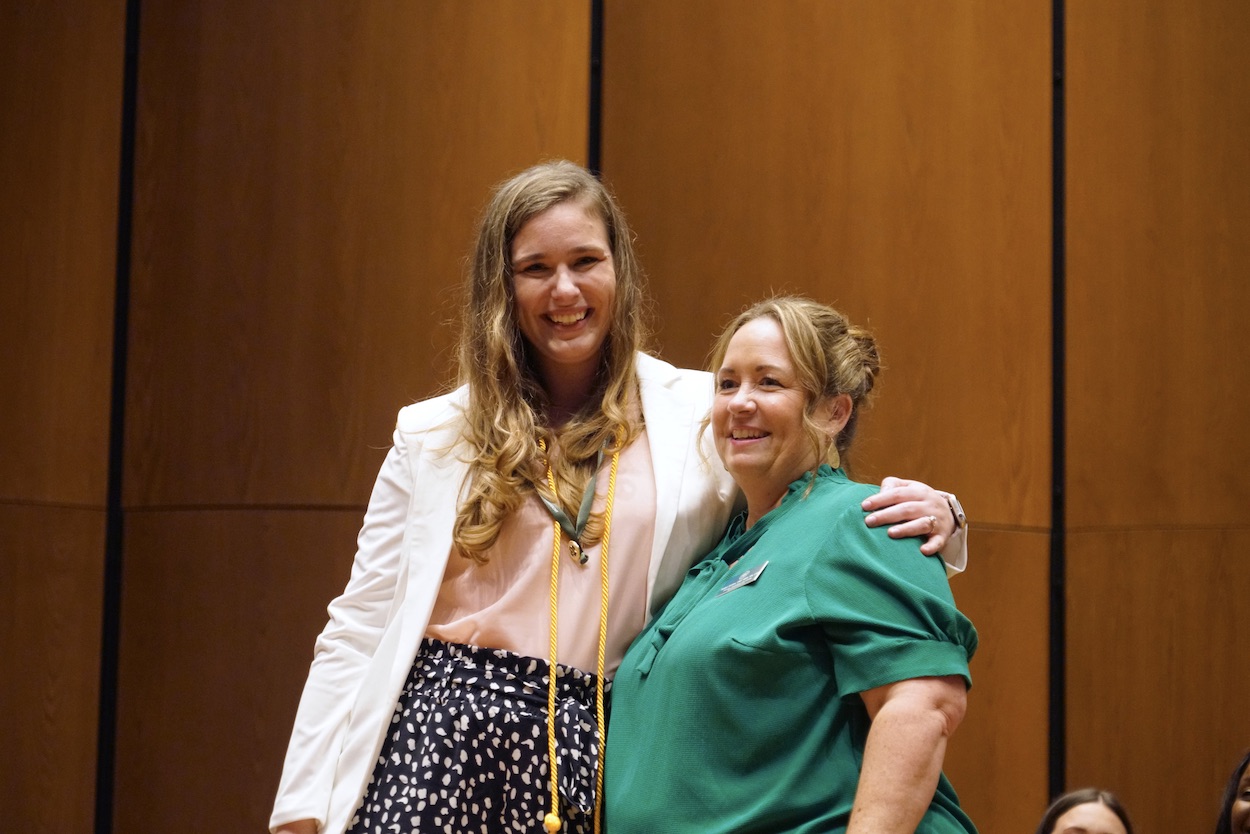 Now, he's ready for that. Following his licensure, Altoveros will start working in the progressive care unit at Baptist South.
Kane said after moving "1,000 miles an hour" for the last year, it's hard to think that she's graduated from the program. Now, she's ready for her next challenge, with a job lined up as a rehabilitation nurse.
"Our class was special, and it's sad that we won't see each other every day," she said. "But overall, I'm happy and excited to start my career as a nurse."
So far, the program's goal from the start – to graduate prepared nurses in a year to help fill the crucial need for more in the field – is well underway.
"This 12-month ABSN partnership program with Baptist Health will continue to grow and make a positive impact on our community," Dr. Santos said. "I can honestly say that our pursuit was of excellence at every step of this journey. It has been a pleasure working with our partners at Baptist Health and we look forward to many more successful cohorts."