Stars of Jacksonville University's episode of The College Tour were treated to an exclusive premiere of the episode last week, complete with the Green Carpet experience and the big screen.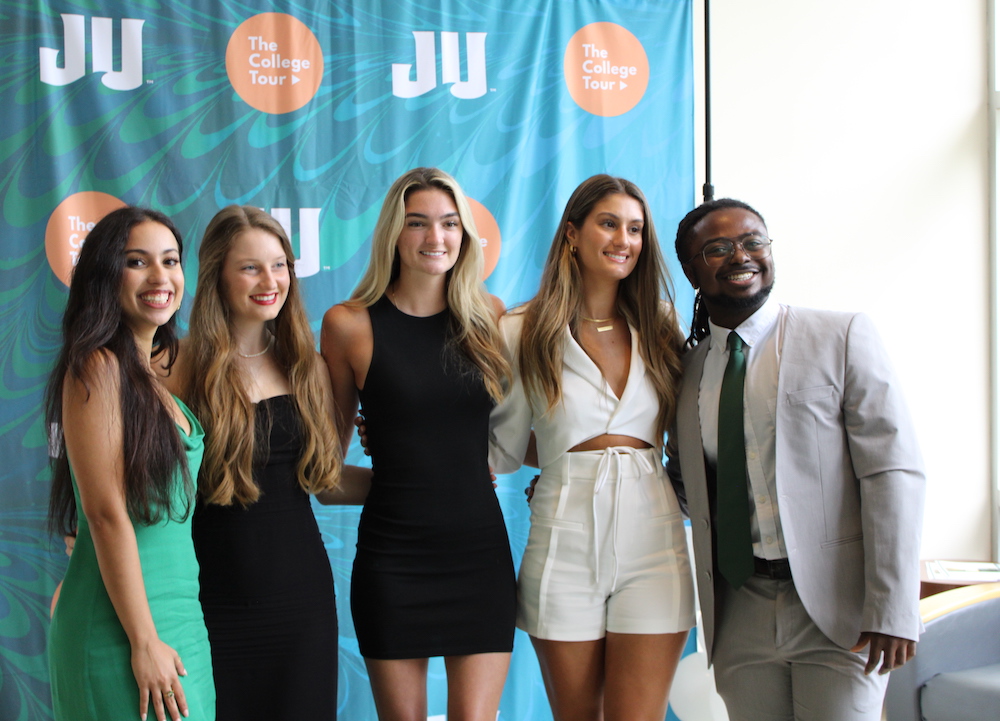 The students, and now some alumni, brought their family and friends to take part in the premiere. The hour-long episode was shown for the first time in Swisher Theater to the stars and their guests, along with JU students, faculty and staff.
The episode and season 5 finale officially premieres on Amazon Prime on Sept. 1, where prospective students and their families can watch to see what life at Jacksonville University is really like.
'The show is hosted by Alex Boylan '99, winner of "The Amazing Race." Boylan is the host and producer of multiple award-winning shows, including "The Chef's Table," "Animal Attractions," "CBS Buzz Tour," and "The Steve Harvey Show."
Senior marine science major Samantha O'Keefe starred in the show, sharing her experiences with the Marine Science Research Institute and how it's shaped her as she prepares for graduation. She's been able to customize her academic experience by adding a chemistry minor to her degree and taking a study abroad research trip to Belize.
O'Keefe said that is all part of why JU was "the perfect fit" for her, and why she was so eager to be part of the episode.
"JU has given me so many amazing experiences, especially in research," said Samantha O'Keefe. "It's definitely made me a better scientist and student and ultimately I just wanted to show the whole world why I love the Marine Science program here, and what makes me passionate every day."
James Demps '22, a theatre arts major and business administration minor, starred in the show as a senior. Demps lived on campus all four years, and was part of numerous organizations, such as the Infinitus vocal group, residential life and Finprov on campus. He shared his experiences with campus life on the show, and why he never regretted getting involved on campus.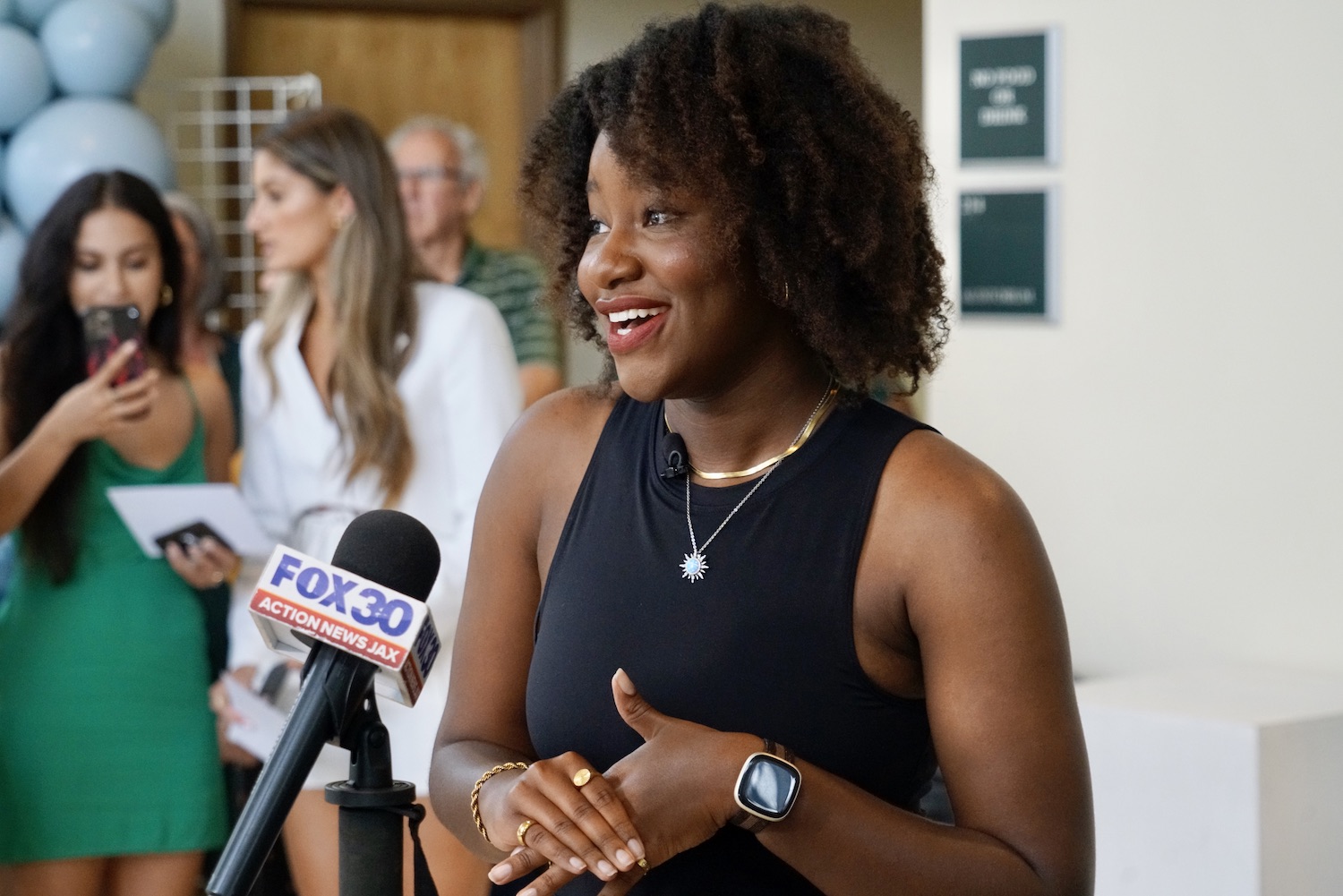 As a theatre major, Demps has spent his fair share of time on stage, but this was his first experience being on camera.
"It was wonderful, honestly the entire crew was so sweet," he said. "I have a tendency to talk too fast and they definitely helped me a lot with that. It was a 10 out of 10."
Although Sommer Kinsler was just a freshman at the time of filming, her passion for JU shined through. In her first year, she already hosted events on campus, such as the Black History Month concert, and was elected vice president of the Student Government Association. She wanted to attend a school where she could get involved "right away," she said.
"It was a lot of fun, the crew was very supportive and genuinely wanted us to tell our stories and be true to ourselves," Kinsler said. "JU is genuinely such a great place and I love that people are getting to learn about it."