Contact Us
Jacksonville University 2800 University Blvd North
Jacksonville, FL 32211
(904) 256-8000

web@ju.edu
Alumni Events
​​​​​​​​​​​​​​​​​​​​​​​​​​​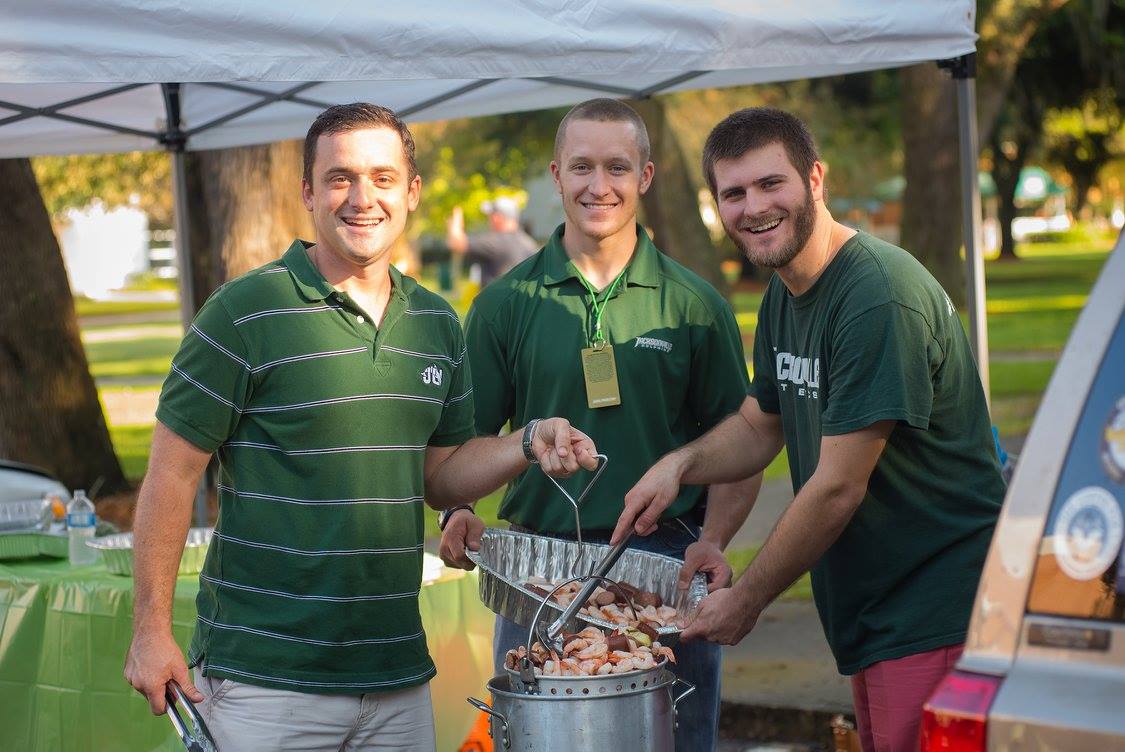 ​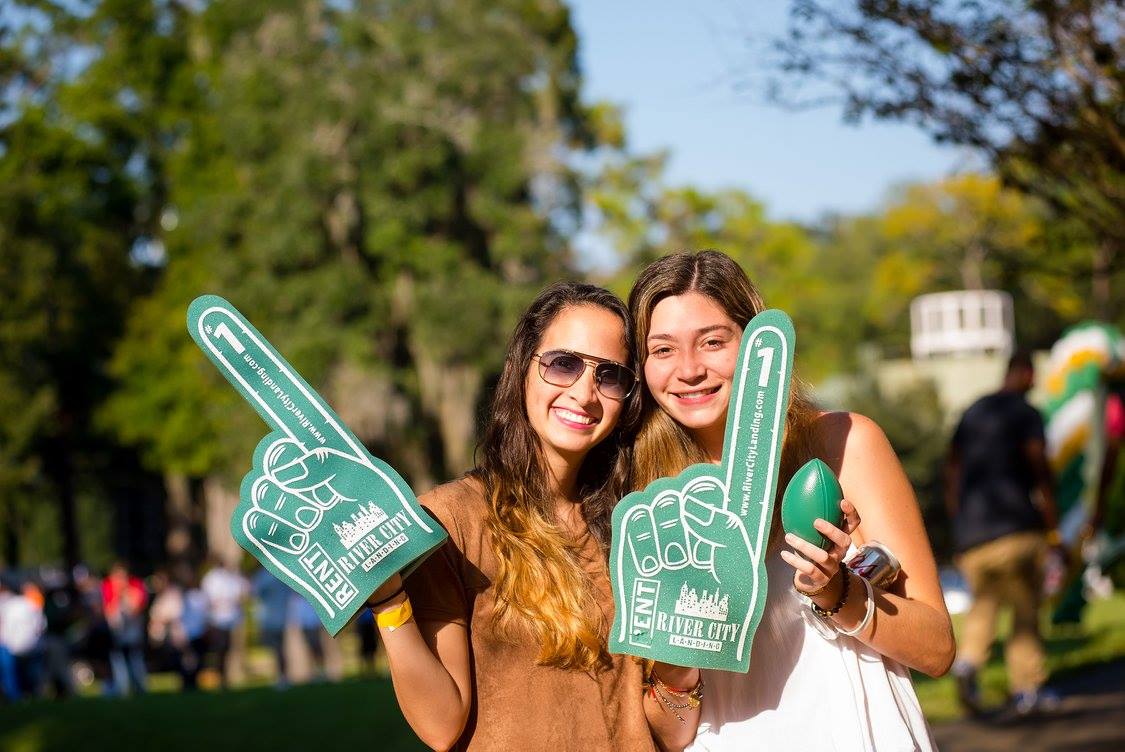 Your involvement with your alma mater helps us grow and assist current students in reaching their full potential. In addition to on-campus lectures, fine arts productions and other events on campus, the Alumni Office plans social events for you to network and reconnect with your fellow Alumni. See below for a listing of upcoming events!​
Brunch with Basketball Legends
Saturday, February 4
10:00 a.m. Interested in having brunch with a basketball legend? How about six of them? The event includes brunch and speaker sessions with Naismith National Basketball Hall of Famers Rick Barry, Dave Cowens, George Gervin, proud Dolphin alum Artis Gilmore, and Robert Parish. Former JU head coach and the recently-inducted National Collegiate Basketball Hall of Famer Hugh Durham will also be in attendance. Brunch is scheduled for 10 a.m. and the panel discussion will follow at 10:30 a.m. The Negaard Rowing Center is located along the St. Johns River on the campus of Jacksonville University.
Register now
.
Nashville Dolphin Club Meetup
6:00 - 7:30 p.m. Dolphin Club gathering in Nashville, TN. Join us at Husk, where when it comes to the food they put on their plates, "If it doesn't come from the South, it's not coming through the door," according to Chef Sean Brock. Meet, network and socialize with local JU alumni, parents and families while enjoying delicious southern bites. Register now.
Baseball Alumni Weekend
The baseball team of Jacksonville University has announced its 2017 Alumni Weekend, which will take place on February 10 & 11 and feature a golf tournament, alumni dinner, and the annual alumni game. Contact Chris Hayes for more information at chayes1@ju.edu. See full schedule here.
Third Thursday: Truffle Making Class at Sweet Pete's
Thursday, February 16
5:30- 7:00 p.m. February's Third Thursday event will be a Truffle Making class at Sweet Pete's in Downtown Jacksonville! Sweet Pete's confectioners will teach the art of tempering, shell molding and how to make ganache filling. Whether you bring your honey or not, this class will be as sweet as they come! 10 Truffles will be included. (Adults only please!) Register now.
Travel JU: Icelandic Interlude & the Northern Lights​
February 16-20
We invite you to join fellow JU alumni, family and friends on this five-day excursion to exotic Iceland. More Dolphin Travel Program information can be found here.
Picnic Celebrating 60 Years of JU Rowing
Saturday, March 4
10:00 a.m. - 1:30 p.m. Celebrate 60 years of JU Rowing! Bring your children, grandchildren and rowing friends to Negaard Rowing Center for a day of family fun to celebrate our history on the St. Johns. The event will include an alumni row, BBQ and brews. Rowing will be recognized before the first pitch of the baseball game which begins at 2:00 p.m. at John Sessions Stadium. Register now.
Women's History Month: Cupcakes & Conversation
Speaker Series in the Frisch Family Library at the River House
Professors involved in Women's Studies will host intimate, casual conversations on topics related to women's issues throughout the month:

Tuesday, March 7 at 12:30 p.m.: Dr. Laura Atkins, "Issues Facing Women Today"
Thursday, March 9 at 6:00 p.m.: Dr. Sarah Parker, "Redefining Feminism"
Tuesday, March 14 at 12:30 p.m.: Dr. Julie Brannon, "Women in Film and Television"
Thursday, March 16 at 12:30 p.m.: Shelley Grant, MSCJ, "Women and Criminal Justice"
Thursday, March 16 at 6:00 p.m.: Dr. Therese O'Connell, "Misconceptions of African Women"
Tuesday, March 28 at 12:30 p.m.: Dilara Hafiz, M.A., "Women and Islam"
Thursday, March 30 at 6:00 p.m.: Dr. Heather Downs, "Gender in the Workplace"
Trailblazing Women: Celebrating Women's History Month with Dr. Frances Bartlett Kinne
Wednesday, March 15
3 p.m. This will be a conversation with Dr. Kinne to discuss the changing role of Trailblazing women throughout the last century. The conversation will be moderated by Melissa Ross and held in Terry Concert Hall. Please RSVP by March 8. Limited seating is available. Register now.
Third Thursday: Lions, Lemurs & Lunch at the Jacksonville Zoo
Thursday, March 16
11:30 a.m. - 1:30 p.m. March's Third Thursday event will be a tour and lunch at the Jacksonville Zoo! Take a long lunch with Dolphin alumni, parents and friends and explore the wild side of Jacksonville. This event is family friendly (ages 5+ - there are no strollers allowed in the "Behind the Scenes" Tour). Lunch is at 11:30 a.m. and the tour will begin at 12:15 p.m. Register now.
APRIL
River Life: Along the Waterways of Holland and Belgium
April 26 - May 4
We invite you to join fellow JU alumni, family and friends to celebrate the beauty of Holland and Belgium in springtime. More Dolphin Travel Program information can be found here.
​​​​​

​
​

​
​​​​