Program Description
Jacksonville University
's Department of
World Languages, Literatures, and Cultures
offers a dynamic and rigorous, yet flexible program of study which imparts to students an understanding of a global society and interdependent world.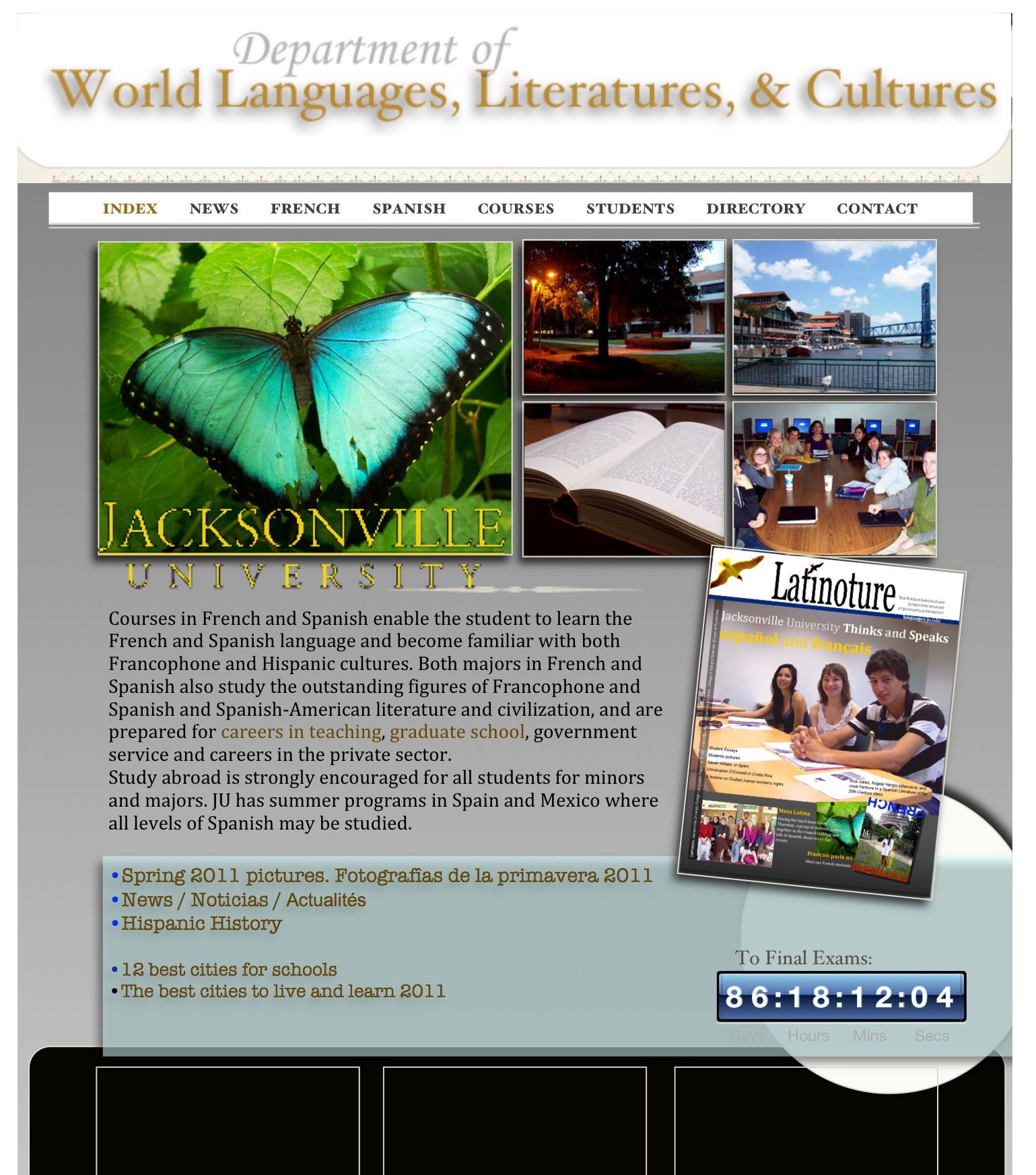 Most students who major or minor in a foreign language are strongly encouraged to study abroad. JU has programs in Europe, Mexico, and South America which allow students, accompanied by JU professors, to study in these countries and live with host families during five- to six-week summer sessions. The University also participates in academic credit study abroad programs that offer summer or semester study opportunities tailored especially for each student.
Independent study projects are encouraged, especially those that cross disciplines and permit students to receive academic credit both in the chosen foreign language and in another area such as history, political science, biology or business.
​