Forums
Upcoming Forums
To be announced.
Past Forums
Mayoral Form on the 50th Anniversary of Jacksonville's Consolidation
On September 19, 2018, the Public Policy Institute will host a Mayoral Forum in partnership with WJXT Channel 4. This will focus on the 50th anniversary of Jacksonville's consolidation, and will include all living mayors since consolidation.
Generation Under Fire
This televised town hall forum, in March 2018, focused on school shootings and gun policy, and was hosted by the Public Policy Institute and WJXT Channel 4.
Juvenile Justice Policy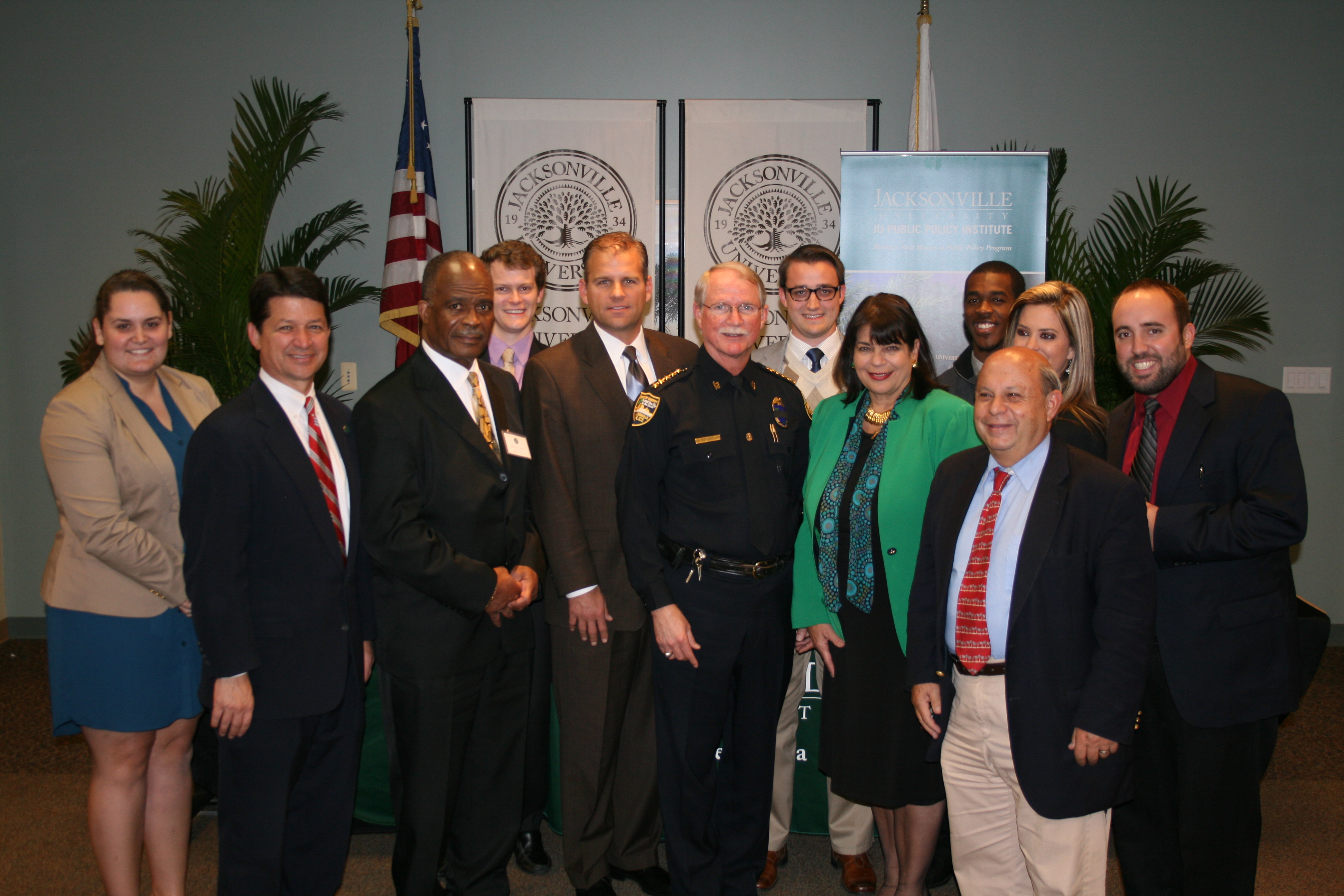 The Publi​c Policy Institute hosted a forum on juvenile justice policy with panelist​s 4th Judicial Circuit Duval County Court Judge Henry Davis, 4th Judicial Circuit State Attorney Angela Corey, Jacksonville Sheriff John Rutherford, and 4th Judicial Circuit Duval County Public Defender Matt Shirk. Topics covered juvenile crime, direct filings, civic citations​, drug court, and Jacksonville Journey. Read more about the event at Wave Mag​azine Online​. This event was covered by MetroJacksonville.com. Watch the speakers on YouTube: Henry Davis, John Rutherford, Forum Panel.
Education Policy​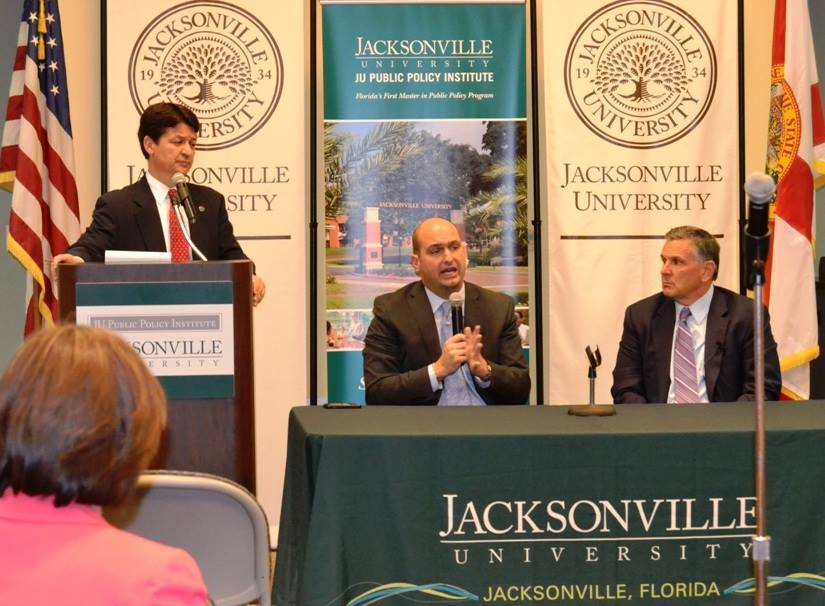 Leadership, strategic planning and budgeting were topics discussed by Florida State Chair of Education Gary Chartrand and Duval County ​Schools Superintendent Nikolai Vitti during the Public Policy Institute's Education Policy Forum, "Education Policy: Why it Matters". See photos of the event on Facebook. Watch the video on YouTube. This event was covered by MetroJacksonville.com.