Conferences
First Coast Delegation Summit
This event, on December 1st, 2016, brought many of Northeast Florida's elected officials to campus to focus on solutions in healthcare, education, and transportation on the First Coast.
Education Policy Conference
Education Policy: Shaping Florida's Future November 12, 2014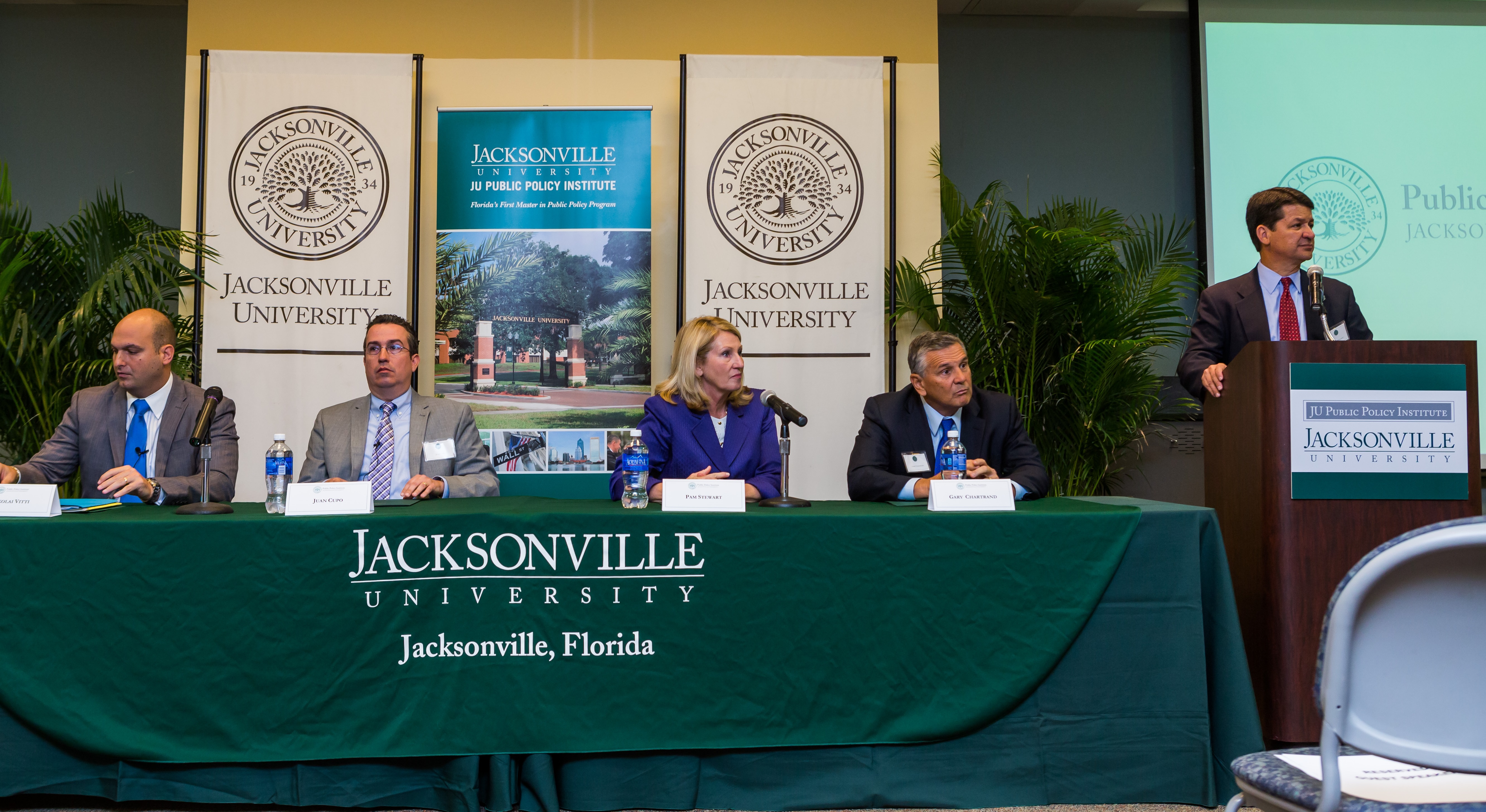 This event, one of the premier education conferences in the state, drew students, faculty, policymakers, and community members together to discuss school choice, state accountability and assessment standards, Common Core, Next Generation Sunshine State Standards, low-performing Duval schools, FCAT 2.0, and more. Speakers included Gary Chartrand, Chair, Board of Education, Florida Department of Education; Pam Stewart, Commissioner on Education, Florida Department of Education; and Nikolai Vitti, Superintendent, Duval County Public Schools.
Healthcare Policy Conference
Patient Protection and Affordable Care Act in Florida: The Exchanges and Proposed Medicaid Expansion​ November 13, 2013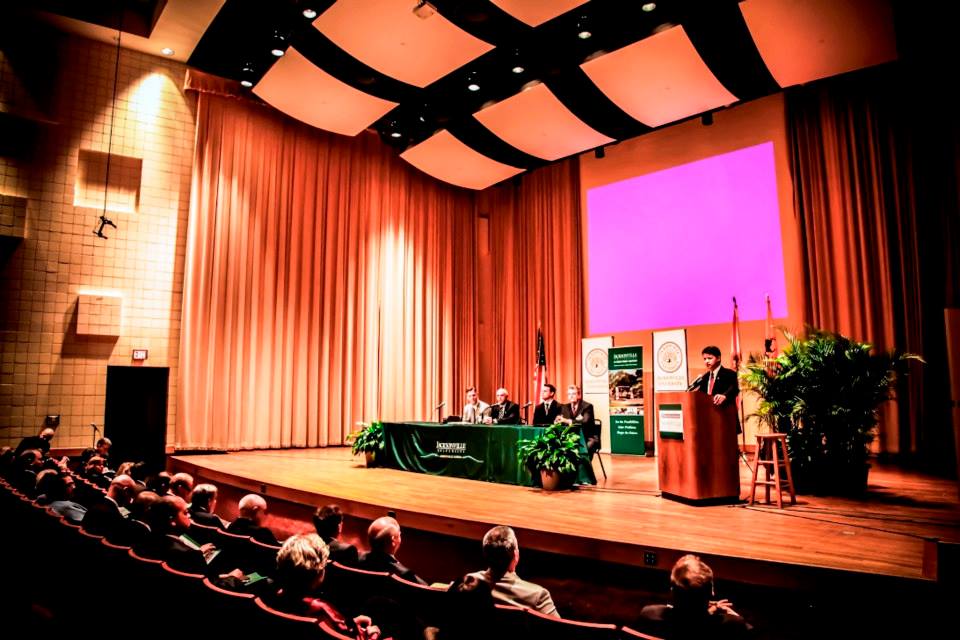 ​​​The inaugural Public Policy Program was a Healthcare Policy Conference held in the Jacksonville University Terry Concert Hall. An estimated 400 policy makers, civic leaders, healthcare professionals, and members of the university and local community attended this day-long conference. Media information and materials from the event are below.
Presentation Slides
Additional Materials