Family Nurse Practitioner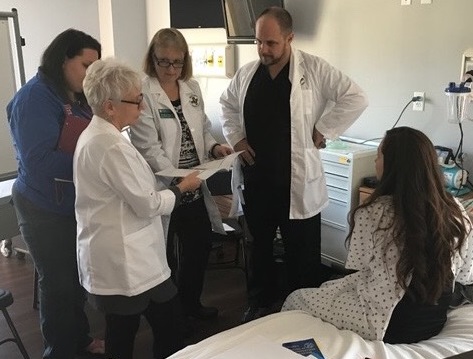 The goal of the Family Nurse Practitioner (FNP) program is to educate advanced practice nurses who can demonstrate critical thinking and decision-making skills in evaluating the health and illness of selected populations. Graduates will manage direct care of individ​uals experiencing acute and chronic health issues across the lifespan.
The Master's of Science in Nursing (MSN) graduate will advance nursing knowledge through inquiry, research utilization, and generation of educational, administrative, or clinical strategies to facilitate changes in professional nursing practice. The graduate program in nursing prepares students to continue study at the Doctoral level.
Admissions & Curriculum
The MSN-FNP begin one time per year in the fall semester only. All applications and supporting materials are due by February 1 of the year you are applying to start in the program.
Contact
Tonya Alford
Assistant Director of Graduate Admissions
Email address talford1@ju.edu