Dolphinurse Alumni Association
DolphiNurse is the JU Keigwin School of Nursing Alumni Association established for gradautes of our programs. The DolphiNurse mission is to maintain meaningful relationships between alumni and the Keigwin School of Nursing and help to build scholarship opportunities for students currently in pursuit of their nursing degree.
Support the DolphiNurse Alumni Association
The Stephanie Bloom Nursing Scholarship
Donations for the Stephanie Bloom Nursing Scholarship Fund can be made at the following link: https://www.ju.edu/give/bloom/
DolphiNurse Alumni Spotlight: David Davis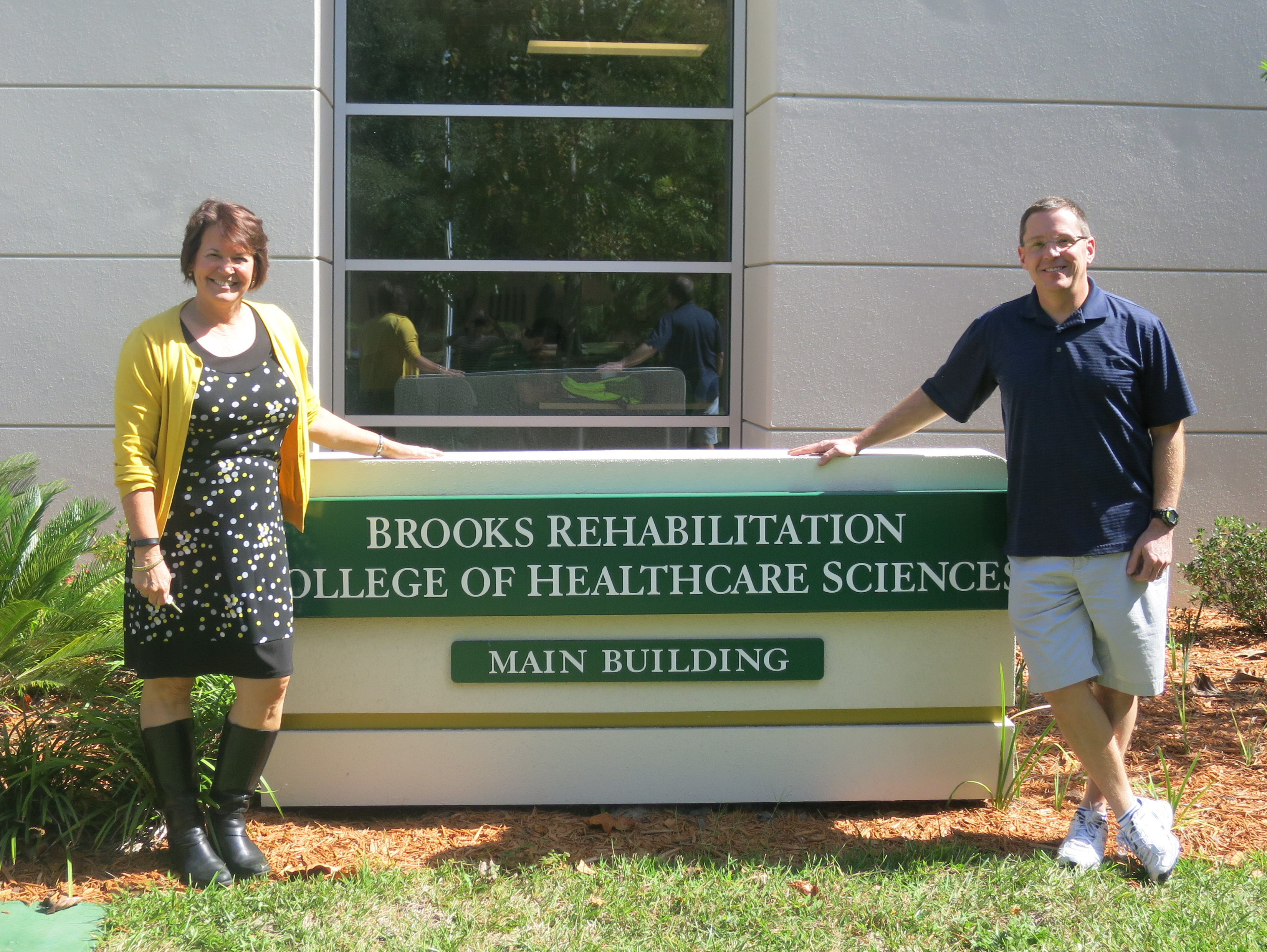 The Keigwin School of Nursing welcomed Alumni David Davis (BSN '01) to campus on Tuesday, October 20, 2015. He met with Associate Dean Cheryl Bergman and took a tour of the new BRCHS building. He remembers the Stevens House and when the nursing lab was in a Quonset hut once used by the ROTC unit. Dave posed in the Skills lab with a photo he has sent two year post graduation when he was on active duty deployed to Djibouti Africa working in the surgical units. Mr. Davis graduated from JU's Medical Enlisted Commissioning Program (MECP) and commissioned as a Navy Nurse Corp Officer and completed three deployments to Djibouti, Africa, Ramadi, Iraq, and Kandahar, Afghanistan.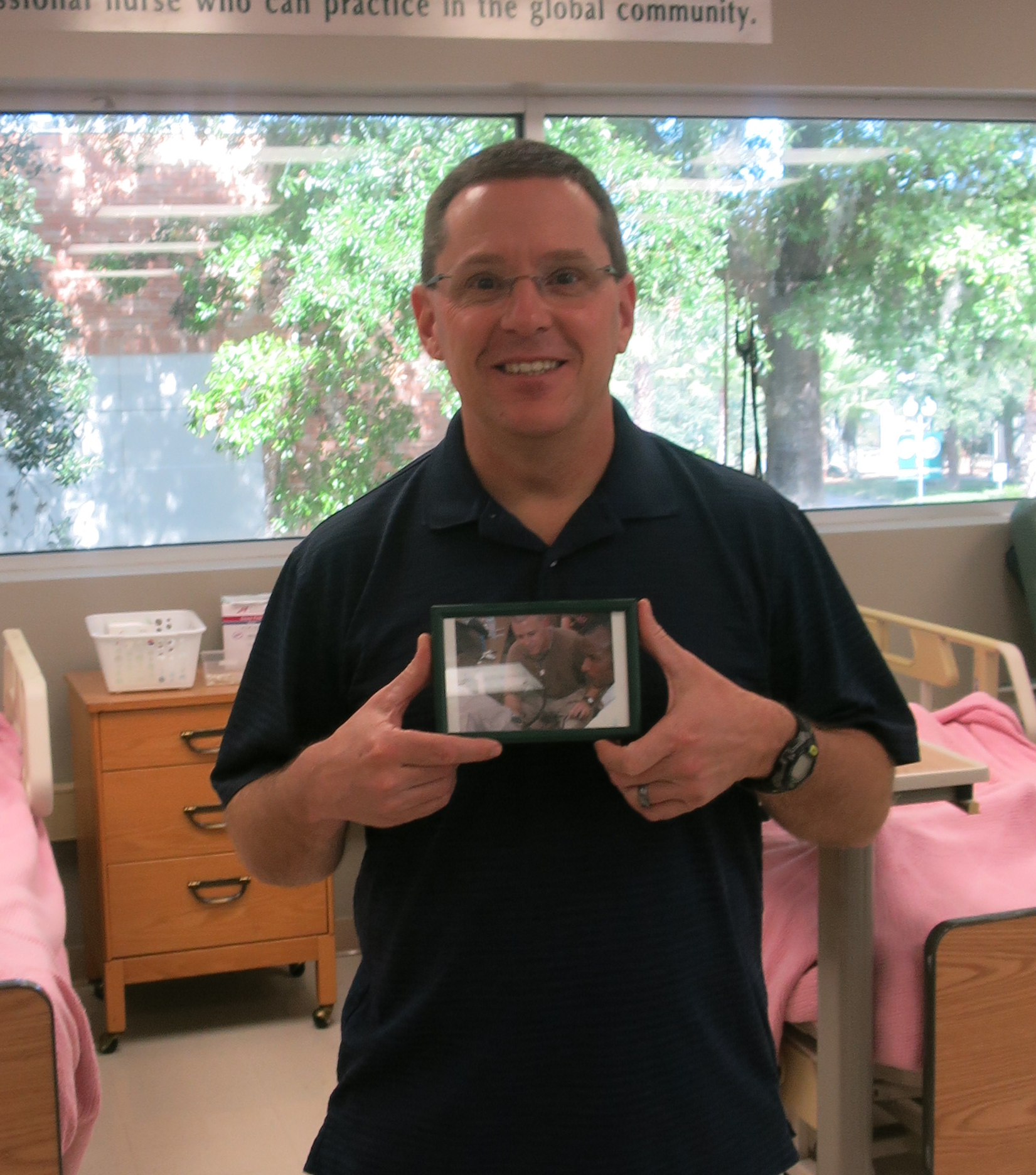 Mr. Davis retired from the Navy in 2011 after 21 years of service and currently resides in Jacksonville with his family. The Keigwin School of Nursing is proud to welcome Mr. Davis back to JU. Dave plans to support the DolphiNurse Alumni Association and encourage other classmates to return to JU for homecoming.






DolphiNurse Alumni Association Celebrates JU Homecoming​
JU's DolphiNurse alumni celebrating the inaugural homecoming meet and greet in the new Brooks Rehabilitation College of Healthcare Sciences on October 10th.
​