Clinical Mental Health Counseling​​​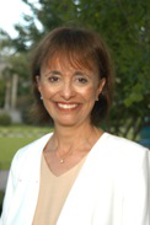 Office Location
: ​BRCHS/Building 2 room 221
Office Hours
By appointment
Areas of Specialization
Counseling, Coaching, Program Evaluation and Research
​Education
Ph.D. Curriculum and Instruction, Rehabilitation Services and Counseling, University of Florida
M.Ed. Guidance and Counseling; Mental Health Counseling, University of North Florida
M.S.H. Allied Health Science; Alcohol/Drug Services and Counseling, University of North Florida
B.S.H. Health Science; Community and School Health Education, University of North Florida
A.S. Dental Hygiene, Loyola University of the South
Professional Information
Sharon Tamargo Wilburn is a native of Jacksonville. She was a faculty member at the University of North Florida for over 31 years and retired as Professor Emerita. At the time of her retirement Dr. Wilburn was the Program Director for the Clinical Mental Health Counseling Program. She is the past Program Director for the undergraduate Community Health and graduate Public Health degree programs. She is also the Past Director of the Center for Aging Research, and Founder and Past Director of the Center for Alcohol and Other Drug Studies.
Dr. Wilburn has worked directly in the program evaluation field for over 25 years with an emphasis on community-based participatory research and evaluation. She has contributed to the development of over 100 evaluation reports. Sharon is the founder of Health-Tech Consultants, Inc as a minority owned research and evaluation group in 1991 and she maintained a part time psychotherapy practice for over 25 years. She has over 30 years of experience as an educator and program evaluator and over 25 years as a licensed psychotherapist and clinical supervisor. Prior to joining academia, she practiced dental hygiene for a number of years and was part of the team that opened the first dental hygiene program in the early 1970s at what is now called Florida State College at Jacksonville.
In addition to her experience and expertise in higher education and community-based participatory research and evaluation, Dr. Wilburn is a licensed mental health counselor, nationally certified health educator, national certified rehabilitation counselor-master addiction counselor and case manager, as well as a state, national and international certified addiction counselor and state certified prevention professional. Dr. Wilburn attained the Florida Supreme Court Family Mediation Certification and is an inaugural Board Certified Coach through the National Board of Certified Counselors' Center for Credentialing and Education. She has done considerable work in life, personal, career and executive coaching. Dr. Wilburn has served as the lead research evaluator for projects in the areas of mental health, substance abuse prevention and treatment, community health, school health, aging, homelessness, sex education, and HIV/AIDS. Embedded in all of her research evaluation work is cultural diversity competence. She has taught graduate and undergraduate courses across the education, public health and counseling disciplines.