Master of ScienceHealthcare Quality and Safety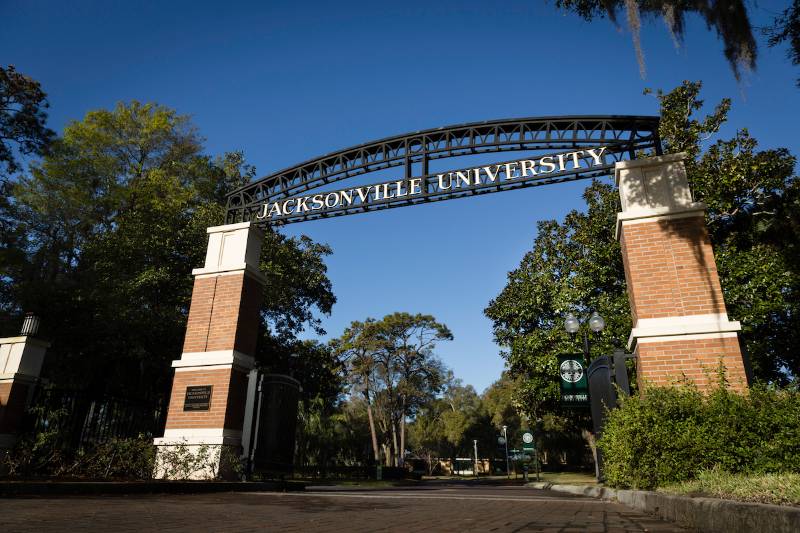 Why Choose Our Program?
Become a high-quality patient-safety advocate in our Master of Science in Healthcare Quality and Safety program. Conveniently offered in a 100% online format, our cutting-edge programming will teach you what it means to provide the highest-quality level of care and help you go on to transform the delivery of healthcare. Our program:
​Offers a one-credit course waiver for HQS 533 for those students with a current CPHQ from NAHQ
Is home to the Quality and Safety Education for Nurses (QSEN) Institute Regional Center
Hosts the IHI Open School Chapter at Jacksonville University
If you already have a master's degree, you might be interested in the post-graduate certificate in Healthcare Quality & Safety.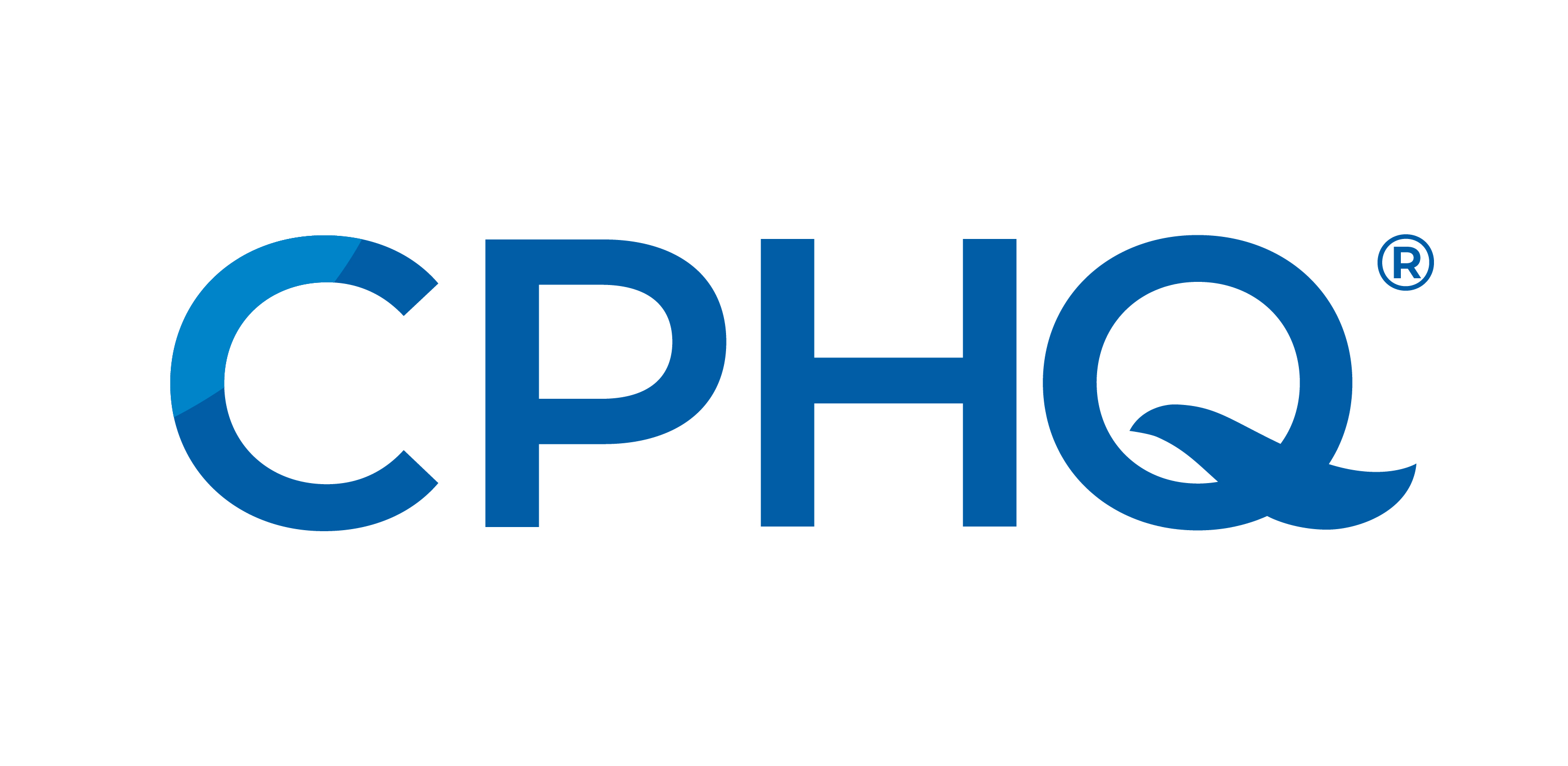 SCHOLARSHIPS AVAILABLE
JU's QSEN Regional Institute is excited to announce it will be offering two $2,500 scholarships to Master of Science in HQS candidates that have completed their applications for the Fall 2022 term. Once you have submitted your JU application, the scholarship application will be sent to you. Please apply by July 1 to be considered.
REQUEST AN INFO SESSION RECORDING
Request a recording of a past information session which you can view from home, at any time that works for you. You will learn more about the program, understand the admissions process, and hear from an admissions counselor and the Department Chair, Dr. Teri Chenot.
Chat with the Chair PreviewA Day in the Life of an Healthcare Quality and Safety Director
Learn about what a day in the life of an HQS director is like from the Director of Quality, Patient Safety, and Performance Improvement at UF Health, with guest speaker Professor Susan Hendrickson.
Preview of Chat With the Chair event, featuring, guest speaker, Professor Susan Hendrickson
like what does a typical day look like
so i thought about what i what did i do
today
so today um you know i started my day of
course we start every day with
our senior leadership team and we meet
what's the census and how many Covid
patients do we have and how many events
and how many high flow and etc
so you start the day without kind of set
you know where are we putting people in
beds because we've been extremely busy
we've had to open up a lot of overflow
we actually used our simulation center
we put med surg patients in there you
know we've done lots of different things
so that's the beginning of the day and
that's pretty much every day anymore
has been for a year now um so i moved
from there
to our our weekly epi meeting which is a
meeting
of infection prevention
we meet with
microbiology
we meet with the id the infectious
we look at the statistics from the week
looking at things like you know what
kinds of bugs are in our hospital do we
have
flu or c diff or mrsa do we have you
know Covid all of those things so we
look at all those data we look at the
micro reports we talk about if we have
any outbreaks what are we doing are we
working with the department of health
on certain things it may be the county
department it may be the florida
do we have any reportable events we meet
once a week and that was today
with that group also includes people
and obviously micro so it's a
multi-disciplinary group we have some
nursing staff on there so following that
um we are in the middle of a root cause
analysis because we did have a serious
safety event a few weeks ago
so we've been doing a full investigation
on that and we're ready to do a report
so we spent a good deal of our time
today really looking at what that you
know what did our root cause what did
what did our interviews um come up with
what did our what does our process map
look like
where are the gaps what do our policies
where are where are the issues what is
the root cause of this and how are we
going to present this on monday we're
scheduled to present out to leadership
so that we can begin looking at some
um then later today i actually met with
a
patient experience vendor because we um
we obviously do patient experience
surveys and because my group does all
we're responsible for that so we met
with her to just talk about some
strategies and different things that um
they're seeing and what we can do in
um let's see what else did i do today um
you know in between i talked to staff
and did a lot of troubleshooting and
that's kind of a typical day i did not
interface much today with my
accreditation team i have three people
that do accreditation monitoring and
they they monitor the standards they
they do a lot of training and teaching i
talked to them earlier this week but not
but we will touch base next week we have
a regularly scheduled meeting
we're in the window for our joint
commission survey so we are
um front and center on making sure that
we are ready for joint commission it's
it's kind of a moving target right now
because you know cms and joint
commission they stopped doing surveys
and they started doing surveys they
weren't going to do virtual surveys and
they decided they would do virtual
we know that we are due so without
kobe i would say that they could walk
into our building in the morning
with covid we know that's not going to
happen because they are going to call us
ahead of time and they're going to ask
how many patients do you have how many
staff positives our ugf quarantine
because they want to make sure that
that the joint commission staff is safe
in unless they deem it safe so it's a
little bit different this year
because we kind of get a heads up
because they're going to call us so as
soon as they call us and start asking
all these questions we know they're
coming in the next couple of weeks or
that being said about two weeks ago they
did inform us that because
last year they spent most of the year
you know not doing surveys that they're
about 4 000 surveys behind
so my best guess is that they're not
going to be visiting us really soon
they're probably going to try and catch
we did have a survey a couple of weeks
ago we're a comprehensive stroke center
as our survey group for that not the
joint commission we used the joint
commission several years ago but
two years two years ago yeah this was
survey with them so two years ago we
we did have um that was a virtual survey
that was very interesting so we actually
we had a computer on wheels a
and they you know zoomed in so to speak
so they were on the computer and we
and we said you know here's our
emergency department and here's our
the staff and the staff came and talked
to them so that was a very interesting
um experience uh it was much more
of course we usually do very well in our
comprehensive stroke we used to do we
used to be primary stroke um our we have
they were acute stroke ready and now
we've moved to comprehensive so we're
very well versed in stroke and we don't
really worry about that survey but
surveys are always nerve wracking so it
when the surveyor is not on site and
they also got to review all of our data
ahead of time a lot of we don't normally
send data ahead of time they usually
come in and we show them all the books
we had to send all that and same thing
we're actually trying to prepare for
for both virtual and on the ground
because if it's virtual then we will
have to upload all sorts of files and
which is very complex so on one hand
we're working in case they call us and
say your virtual survey is coming up
next you know next thursday
um and so upload all these things today
we need to be ready for that um but then
at the same time we don't know if it's
it could be in person and so we're
preparing in the normal way for that
so you know lots going on right now um
but that is sort of a day in the life i
my job i love my profession i am never
ever bored my days just fly by
um you know i get there in the morning
and it just seems like people are just
you know at my door and on my on my zoom
um with lots of fun and challenging
my favorite thing i think are things
like performance improvement and root
i like to investigate i like to ask i'm
even my family is annoyed at me most of
the time because i'm always saying well
why do they do that well why is that
so that's my favorite part but i also
like really looking at the data
and understanding the data and trying to
understand why the data looks like it
does and those types of things
you know probably my least favorite part
it's just you know it's not all that
exciting you have you know do you have
these policies are they in a book can
so that's probably my least favorite
what um kind of questions do you guys
so professor hendrickson you mentioned
patient engagement is that like a
um yeah patient satisfaction survey
uh-huh yeah their satisfaction and
patient experience those are sort of
so you know we're really so on the
inpatient side we're really focused on
the um hcap survey which is you know
questions like did the um was i provided
information in a manner that i could
you know those types of things as
opposed to did i like the food
so we're really trying to look at that
did we communicate did the did the nurse
communicate with you did the physician
communicate in a way you could
understand those types of things
okay um i i mean i heard you mention it
seen um from time to time actually jobs
that specialize in that so i thought
what do you do what kind of degree do
to be a well patient engagement person
there are all sorts of people and in
fact um we will soon have that position
posted i just wrote the job description
well actually my director of quality
he did most of the work wrote the job
description and i said yes it looks
great that's what i love about my job my
directors do a lot of good work and i
say yep you did a great job
person that we're looking for so when
you look at patient experience
there's a couple of different things
first of all you if you're on
a if you are required to submit data to
um which a lot of places are not every
places but there are outpatient
requirements inpatient requirements
um ambulatory requirements are a little
there are so there are rules around that
so you have to understand those rules
and make sure everyone else understands
it so for example one of the rules that
are constantly running into this rule is
the hcap survey has to be the first
survey that the patient receives
so a lot of times on our nursing units
and the nurses will you know be working
on something to improve patient
and they'll want to know if their work
is you know resolving the issue
so they come up with this great idea
that we'll just do a little survey
and we'll walk around with ipads and
we'll ask the patient you know did you
did your nurse communicate well with you
you can't do that because now you have
cms's rule which is their survey is
first and their survey is after
discharge so you got to know those rules
so one of the things those people have
to do is make sure everybody understands
the rules and be on the lookout for
people who are inadvertently breaking
the rules they don't mean to they're
trying to do the right thing so that's
one of the things um the second thing is
you've got to be able to display that
so the data you know you get these
they rate you they give you a score of
one to five or yes or no and then they
so that's got to be distilled down and
displayed in a manner that whoever you
giving the data to understands it and
obviously what you're going to tell a
about their communication might be
different than what you tell a nurse
about their communication which is going
than how you relate is the the
cleanliness of the unit or the
or quietness of the environment so you
have to work with people to say one
is not good for all audiences and then
of course the performance improvement
work itself which is our scores are
whatever the area is so then drilling
okay well maybe the patient says
that it's not quiet so our overall
hospital score maybe says the
place is not quiet so then you've got to
drill down well is every place not quiet
or is it just a couple of units and then
what does that even mean what does that
look like and then how do we
make that environment you know less
noisy to improve those scores so that's
lean six sigma performance improvement
project so we look for somebody or
several people it really depends um
right now i have one person
who's doing that and her um her
background is she has a master's in
healthcare administration
she's been doing performance improvement
six seven or eight years she did
data abstraction prior to that so she
she is a lean six sigma green belt she
has prior experience with data analytics
through her master's in health
administration and real life work
and now her focus is patient experience
so she can work in a lot of different
venues she chooses to work in patient
that's where her work is and so um
and she's come by that really by default
because that's not her title
um and so that's why i have a position
now that i'm going to post that that
will be the one and on she juggles that
with a lot of other things that she does
in the performance improvement world so
pulling that into a succinct position
will do that and that'll be their sole
now if somebody is a patient or a family
and they're unhappy up on the unit right
would that person be i guess the
the recovery of service person to go up
you know address things before they get
so not in my facility because we're a
um however there are facilities where
that person would be that
the person in our in our hospital we're
large and we have a patient relations
and so they are like the component of
their we they're the complaint
and so a patient representative you can
call a patient relations advocate
and that person will come to your
bedside or you can relay it over the
type in an email to them and then they
will work on resolving your
issue when we get involved with that is
if it comes out now they may let us know
and we review the complaints so they
log all of the complaints into a file so
has access to those complaints so that
we can see if there are trends in the
data if somebody you know if there are a
lot of complaints about the same thing
but they don't this person it right now
the way it's set up does not actively go
to that scene so to speak and then the
other part of that from the risk
side is if it turns into a grievance so
complaints and grievances differently so
a complaint is something that can be
on site so let's say that um
you know you're in your bed and your
food is cold and the nurse says
i'll get you a new tray so they've
resolved the issue that's a complaint
but let's say that you say i'm in my bed
and i really don't like the way that my
care team is caring for me i'd like a
i don't think the team is a good team
that is not as easy to be resolved now
you can work with the attending and the
team and maybe you can resolve that but
oftentimes that escalates into what's
in which case then that becomes a risk
and you have to follow all the cms rules
you have to respond in a certain amount
of time with a very specific format with
it's and giving the patient information
and then we have to resolve the issue
and continue to communicate in writing
it's kind of a different way and we work
very closely our risk department and our
patient relations department
work very closely together our goal is
complaints becoming grievances although
you know they don't complain in the
hospital and a week later we get a big
letter citing all their grievances and
we kind of working on the back end
unfortunately but that happens
right um one other question i was going
many times i see the students you know
some of the students in the program may
be in healthcare and so you know they
have concerns or wonder how can they get
into some kind of healthcare facility
and then build themselves
up into into these pro you know roles
so i have several people in my division
that i have hired that have
little or no health care experiences
you've got to be the right person so for
my my performance improvement
often in fact right now i don't have
any of them i'm trying to think i have
one is a master's in health
one just got her masters in health
administration one has her master's in
health administration and
two have their masters in industrial
so um one of them came to me
she had she's an mha and she had been
a physician clinic somewhere so
and then she took a lean six sigma
yellow belt class and she liked it and
she had a project so when she applied
although she had no acute care facility
she could talk medical with me she
physician relationships because she had
worked in a medic because she had
been a manager in a clinic in that
the industrial engineer i really i took
and i said to him you know how are you
in medicine because you know nothing
about medicine he had been
doing this he but he had done a lot of
performance improvement programs and he
basically convinced me in the interview
and the way he did that is he told me
that he showed me several other jobs
previous you know most recently and the
last couple he had had were completely
so his point was look i can go in with
my knowledge of how to improve
k how to improve a process and i can
and apply it so i took a chance on him
he's working out great it's been real it
know that he's challenged um you know
the first few weeks he was with us i
spent a lot of time with him
he i took him to all of our meetings i
said you just need to immerse yourself
and you know he had we use a lot of
caughty he's and so he and i would meet
so what kind of acronyms do you did you
and do you know what that is and he was
doing a lot of google searches
and talking to people so he had made a
commitment that he was going to learn
so i wouldn't do that with everybody i
mean it just depends on the person
um if you just don't have anything and
no experience but he was able to show me
that he had transitioned from one
industry to another in the past
and he could do it again i have had
people that have not been able to make
it's very different in industrial
engineering i have another industrial
who works with us and he actually had
worked in health care but in a clerk
kind of clerk position but he had been
and he had gone on and got his master's
in industrial engineering and
he loves health care and he enjoyed the
he had done and really felt committed to
the medical center so and he's doing
we we had a couple of little um
you know the performance improvement
relationships and getting people to buy
doing the right thing and i'll never
forget he's you know i could sense after
he was frustrated and you know we sat
down we had a conversation about
that and he said well i don't really
understand susan he said i've got this
and it very clearly shows that this is
what the problem is and this is what we
and yet you are asking me to go to like
five meetings and present it to people
shoot it down and tell me all the
reasons it's wrong but i know it's not
so i said well you know that's how
healthcare is you know healthcare
are um they're highly educated
they're very good at what they do and
they they're very um you know they're
intelligent they're knowledgeable and
they don't really like to be told what
right so you've got to get them to buy
create this data and display it in a way
they can understand it and make it
relative to their work and convince them
and so you know like i said because he
was used to working in manufacturing in
you know the boss just goes down to the
shop floor and says well the the
engineers say you have to do it this way
well that's not how it works with
physicians and nurses and physical
that's not the way they do business you
know they're independent professionals
so you just have to kind of work through
it but i have all sorts of people
working for me i have people with
bachelor's degrees and master's degrees
like i said mhas i have four
physicians who are foreign trained
physicians and so they don't they're not
licensed to work in the state of florida
to do that work anymore so they're doing
a lot of data analytics and reviews for
i have mpas masters in public health
they're great with data so and they're
also good at investigation because they
they're always looking for the
epidemiology of everything which is
really investigation that's all that is
it's a really good group of people have
Return on InvestmentCareer Possibilities
Graduates of this program can go on to earn titles such as:
Chief Wellness Officer
Chief Quality Officer
Vice President of Quality
Performance Improvement Specialist
Risk Manager
Quality Analyst
Clinical Effectiveness
Infection Control
Learn More
Check out these links to learn about our experienced faculty, other certificate and degree program options we offer, and our state-of-the art Healthcare Simulation Center.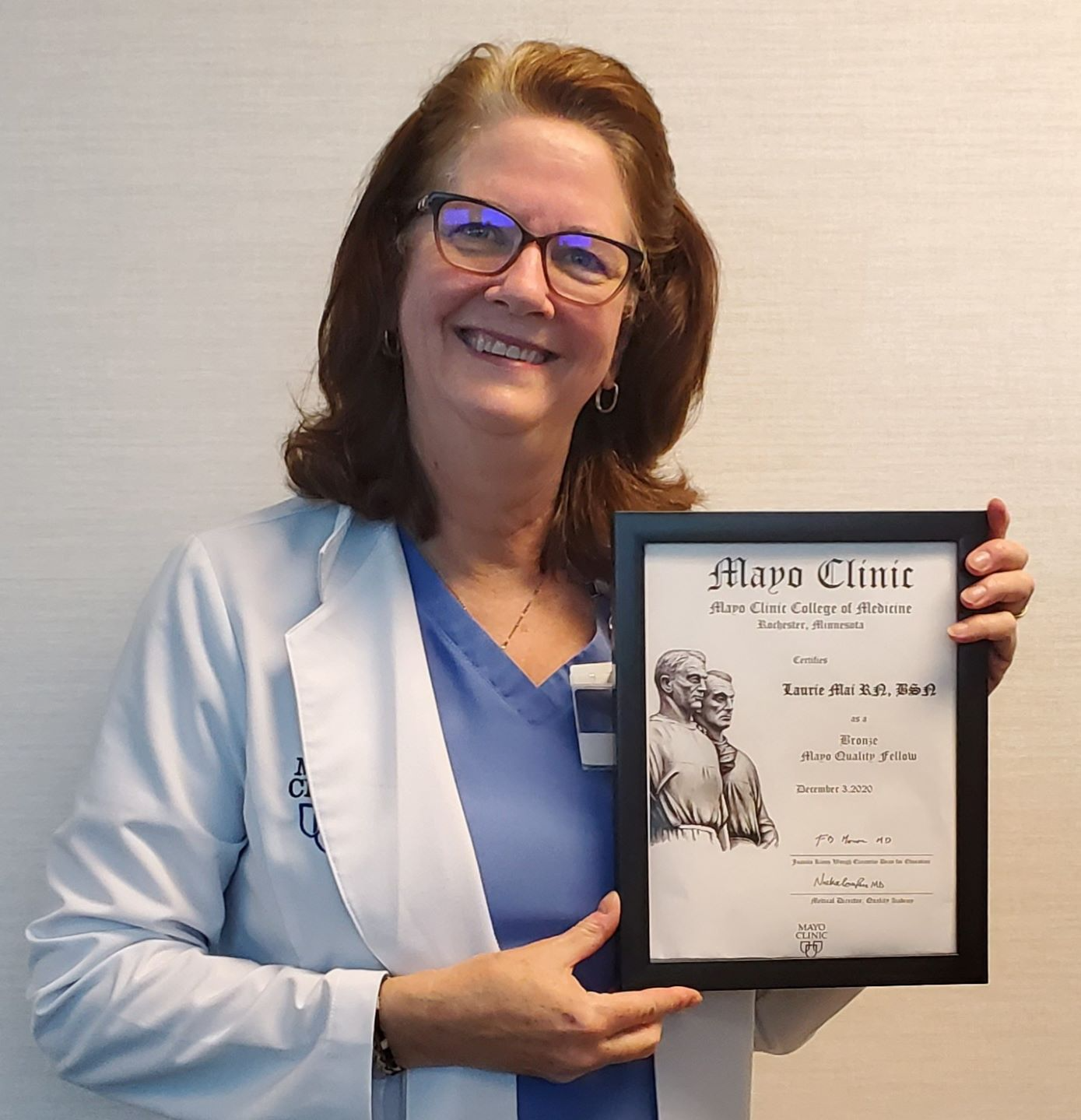 The thoughtfully selected faculty provided me with a well-rounded education, while I maintained my current job responsibilities. I am fully prepared to use my newly acquired knowledge to transition from classroom to bedside, inspiring positive change in others around me.
AdmissionsHow to Apply
Completed JU application
Unofficial Transcripts for degree most recently conferred (undergraduate or graduate) with an undergraduate GPA of 3.0+ on a 4.0 scale

Additional Transcripts may be requested if you have completed less than 60 credits at your degree conferring institution

Students will need to have completed Statistics as a pre-requisite course before admission
Unencumbered background check to be completed by the start of the first semester
Resume / Curriculum Vitae
The following may be requested of students with a 3.0 or below

GRE/GMAT scores
Statement of Intent
Letters of Recommendation
Request Information
Loading...
Contact Information Healthcare Quality and Safety
Phone: (904) 256-7000
Email: hqs@ju.edu
Quick Links