Become a high-quality patient-safety advocateMaster of Science in Healthcare Quality and Safety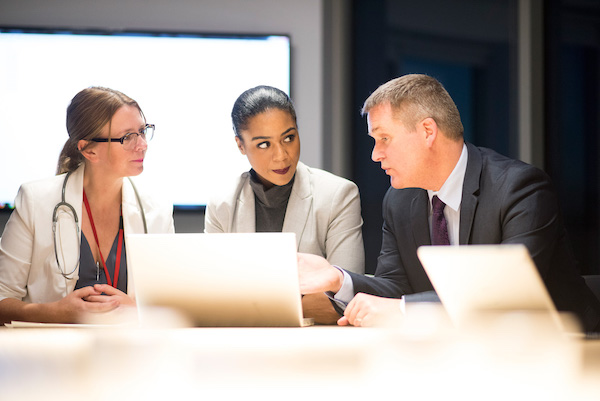 Why choose our program?
Designed for working professionals, the JU HQS programs offer flexible schedules with cutting-edge programming to take students to the next step in their career.
The Jacksonville University HQS program is one of an elite few in North America and JU is one of the 9 founding HQS schools working with the Commission on Accreditation of Healthcare Management Education (CAHME) to develop industry standards for healthcare quality and safety accreditation
The JU HQS programs are offered in a 100% online format to meet the needs of working professionals.

​Program Partnership - this program offers a one-credit course waiver for HQS 533 for those students with a current CPHQ from NAHQ.

JU is the home of the Quality and Safety Education for Nurses (QSEN) Institute Regional Center
Host of the IHI Open School Chapter at Jacksonville University
If you already have a master's degree, you might be interested in the post-graduate certificate in Healthcare Quality & Safety.




Request an info session recording
Request a recording of a past information session which you can view from home, at any time that works for you. You will learn more about the program, understand the admissions process, and hear from an admissions counselor and the Department Chair, Dr. Teri Chenot.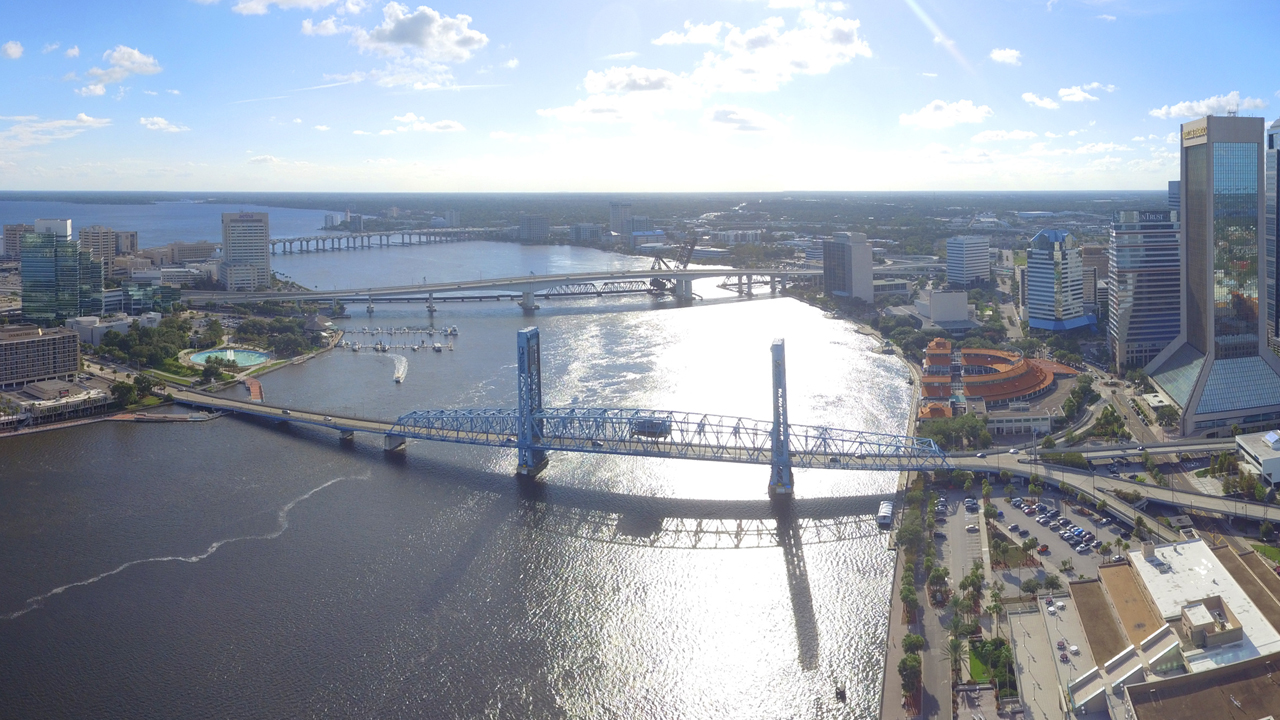 About Our Program
Jacksonville University's Master in Healthcare Quality and Safety is certified by the Commission on Accreditation of Healthcare Management Education (CAHME), the only accrediting body for healthcare quality and safety programs at the master's level.
JU's certified status is not only a mark of quality but also an indication that we are committed to helping set the precedent of high standards for healthcare quality and safety education at the master's level. Certified status, however, is not the same as accreditation and does not guarantee eventual accredited status.

Curriculum
To obtain a Master of Science in Healthcare Quality and Safety, each student must complete 33 credit hours of graduate level coursework, in addition to one three credit hour capstone for a total of 36 credit hours.
HQS 501: Introduction to Healthcare Quality/Culture, Interprofessional Teams, and Simulation
HQS 502: Health Law, Regulatory Issues, and the Business of Healthcare Quality Improvement
HQS 503: Improvement Science, Human Factors, and Systems Thinking
HQS 512: Organization, Delivery, and Policy in Healthcare
HQS 514: Healthcare Leadership and Advanced Roles
HQS 516: Information Systems and Technology for Improved Healthcare
HQS 520: Biostatistics
HQS 525: Epidemiology
HQS 532: Introduction to the US Health System, Healthcare Quality and Safety
HQS 533: Quality and Safety in Healthcare
HQS 551: Advanced Role Practicum
HQS 560: Healthcare Quality and Safety Capstone Seminar and Project
What is the potential ROI on a healthcare quality degree?Career Possibilities
Chief Quality Officer
Vice President of Quality
Performance Improvement Specialist
Risk Manager
Quality Analyst
Clinical Effectiveness
Infection Control
Learn More About Our Program
Check out these links to learn about our experienced faculty, other certificate and degree program options we offer, and our state-of-the art Healthcare Simulation Center.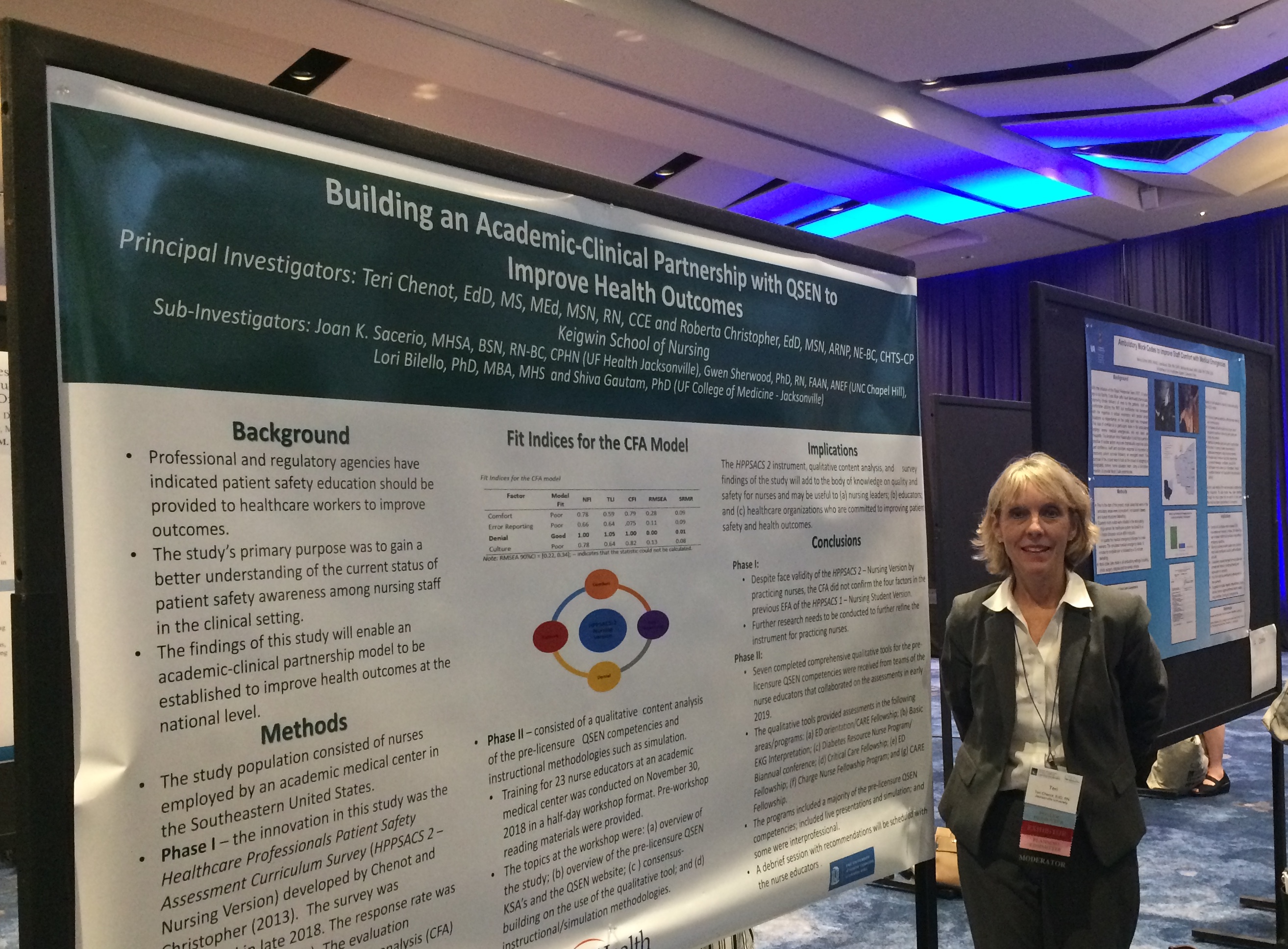 The level of clinical excellence can be increased, medical error prevention can be addressed, and health outcomes can be improved.
AdmissionsHow to Apply
Admission into the HQS program is selective and limited to those students who have demonstrated potential for successfully completing the program. Applications are reviewed on a rolling basis. Applicants must submit the following documents to be considered for admission:
Completed online graduate application.
Candidates must have earned a bachelor's degree with a cumulative undergraduate grade point average (GPA) of a 3.0, or higher, on a 4.0 scale to be fully admitted.
A graduate entrance exam (GRE, GMAT, MCAT, LSAT, or MAT) may be required for applicants with a GPA lower than 3.0 on a 4.0 scale.

The GRE for this graduate program has been temporarily waived for students with a GPA above 3.0.

Candidates where English is not the language of instruction must also submit a TOEFL score. Minimum score 650 (paper), 280 (computer), 114 (internet-based), or IELTS – 8.0.
Students will need to have completed Statistics as a pre-requisite course before admission
Current CV or Resume.
Personal Statement of Purpose/Essay may be requested.
Letters of recommendation may be requested.
Unencumbered background check completed by the start of the first semester. Information on the background check may need to be released to agencies for permission to participate at the healthcare site. If placement is denied by the agency, and an alternative site cannot be obtained, the student will not complete the program.
Request Information
Loading...
Contact Information Healthcare Quality and Safety
Phone: (904) 256-7000
Email: hqs@ju.edu
Quick Links