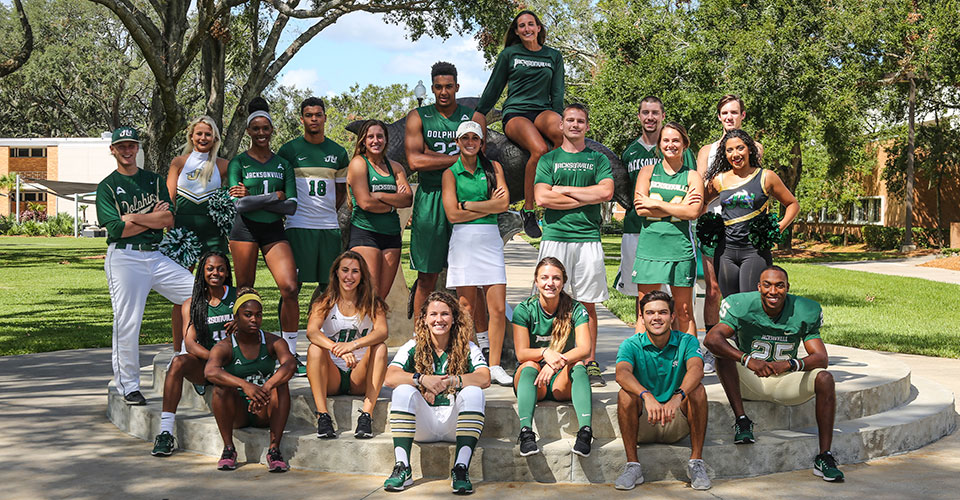 Dolphin Dash
Dare to DASH. The race begins April 8th and marks Jacksonville University Athletics' third annual Athletics Day of Giving. This 5-day giving challenge will take place during Charter Week from April 8th – 12th between Jacksonville's 18 varsity sports and the spirit squad. The goal is to increase our total number financial supporters of Jacksonville Athletics through gifts targeted to a specific team.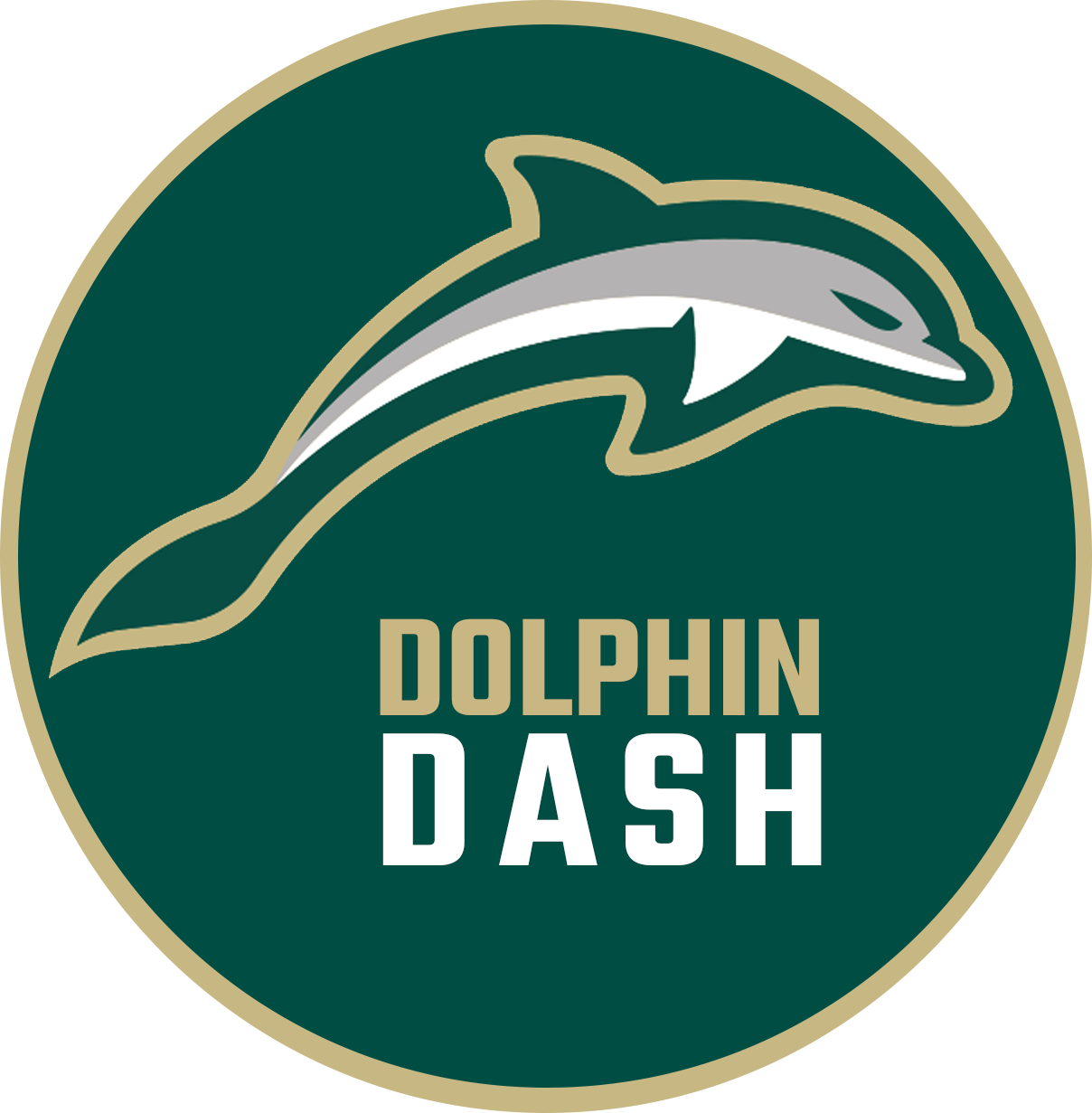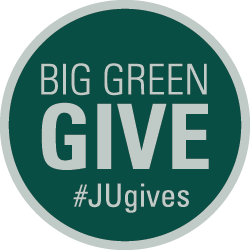 What is Dolphin Dash?
A one-week giving challenge amongst Jacksonville University's athletic programs to raise the most money and have the most unique donors. Recurring-gifts and pledge payments are included during this campaign.
How does Dolphin Dash work?
Again this year, the competition will be based on participation and the amount of money raised. Each team will have the opportunity to win various contests en route to securing matching gifts. Each team will keep what they raise to assist their program budgets.
How Do I Donate? (Between April 8th and April 12th)
Online: www.ju.edu/dolphindash

Cash/Check: MUST be accompanied by a pledge card

Phone: Donors may call in a pledge or gift – 904.256.7247

In person: Donors can stop by Athletics to make their gift via pledge card in person
Matching Gift Prizes for Participation
Gold Phin (1st Place most donations) - $3,500

Silver Phin (2nd Place most donations) - $1,500

Bronze Phin (3rd Place most donations) - $1,000
Team Benchmarks - $250 per team
Get 30 unique donors during the week – M/W Golf, M/W Rowing, M/W Soccer, Baseball, M/W Basketball, M/W Lacrosse, Football, Softball, Track & Field and XC, Volleyball (Indoor and Sand), Spirit Squad
Unique Contest Incentives
Highest Alumni Participation (%) - $1,000; Awarded to the team with highest alumni participation percentage.
Social Media Ambassador - $1,000; Awarded to the team with the highest number of gifts generated from social media shares from GiveCampus.
Fast Start (April 8-9) - $1,000; Awarded to the team with the most unique donors within the first two days of Dolphin Dash.
Most Improved (Percentage of Total Donors) - $1,000; Awarded to the team with the highest donor percentage increase from Dolphin Dash 2018.
That's $20,000 in matching gifts! Complete results announced the week of April 15th!