User Group Advisory Committee (UGAC)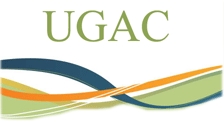 Starting a new technology project? Thinking about purchasing a new hardware/software solution? Contact the UGAC first.
The User Group Advisory Committee (UGAC) has been formed to facilitate the management process of reviewing, approving, prioritizing projects and generally setting direction for JU projects as a whole. Long term, this group should be in a position to process any and all projects which require cross functional involvement. For example, one area may need extensive involvement from a different functional area to implement a given project. In today's environment, there is not a method to communicate, prioritize and be granted the priority necessary for cross functional projects to be successful.
Meeting times: The UGAC meets every other Thursday of the month at 2:00 p.m.
Membership
Each area should have a representative at the UGAC. Currently the following departments have a representative at the UGAC:
Information Technology (Main Contact for the UGAC)
Academic Advising
Registrar
Financial Aid
Admissions
DCOB Admissions
Finance
Controller
Institutional Advancement
Human Resources
Student Life