Fall 2019 Cohort
Calvin Atkins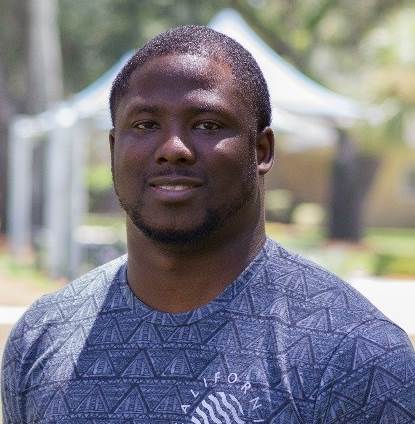 Calvin Atkins is originally from Beaufort, South Carolina. He received a Bachelor's degree from Coastal Carolina University majoring in Exercise and Sports Science. Calvin chose JU because he is interested in enhancing sports performance. He states, "JU has state of art technology and I am looking forward to utilizing these tools within the program." Calvin wishes to pursue a career within Kinesiology due to his love for sports and health. He has two years of experience working with the Boys & Girls Club. Upon completion of the program, Calvin desires to work within a collegiate or professional sports facility.
Jack Burns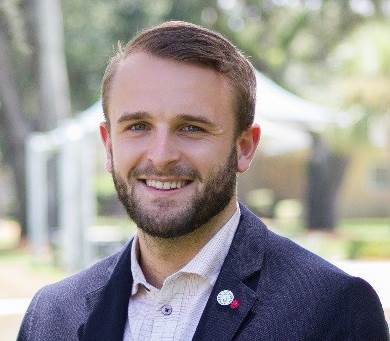 Jack Burns graduated with a Bachelor's degree in Sport Business with minors in Kinesiology & Marketing. Currently Jack works at Jacksonville University as a Presidential Fellow within the Office of the President. His ultimate goal is to become a development coach in youth soccer, with coaching aspirations surrounding the holistic development of athletes and a key focus on education, learning, and welfare. Jack chose to pursue the MS KS program to further his abilities in understanding the numerous layers factoring development of athletes. Personally, Jack writes for blogging sites, The Player Development Project & Sonder's Secret and serves as a volunteer for JU's Men's Soccer team. Upon graduation, he plans to pursue a doctorate degree focusing his studies on sport psychology & sport pedagogy and to obtain a soccer coaching license.
Nicole Carroll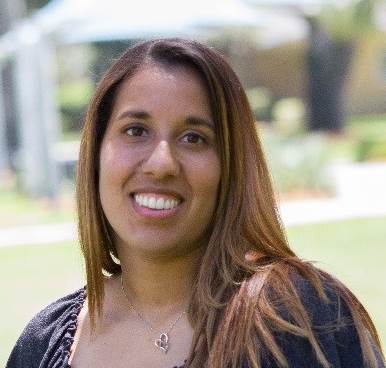 Nicole Carroll received her Bachelor's degree in Cognitive & Speech Development with a minor in Speech Communications. She was drawn to JU because of the faculty, as their specializations provide diverse opportunities to learn within the field. Nicole wishes to combine her passion for an active lifestyle with healthcare sciences, especially regarding the relationship between exercise and Lupus. She currently volunteers her time locally with the Special Olympics. Upon graduation, Nicole desires to work with veterans injured in combat.
Nicole Collins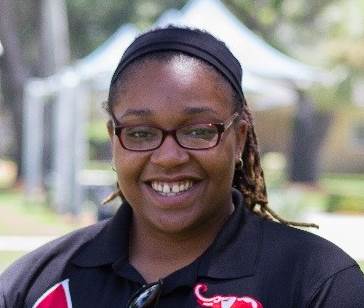 Nicole Collins graduated with a Bachelor's degree in Biology and she was referred to JU from a friend/alumni. "What I like best about the MS KS program is that it is hands on and the professors are invested in you." Nicole has completed many community service activities such as Lupus/AID walks, coaching basketball to middle school girls, and Miami Children's Hospital Toy Drive. After graduation she plans to pursue a Doctoral Degree in Physical Therapy for the goal of owning a private practice serving her local community.
Kevin R.M. Coyle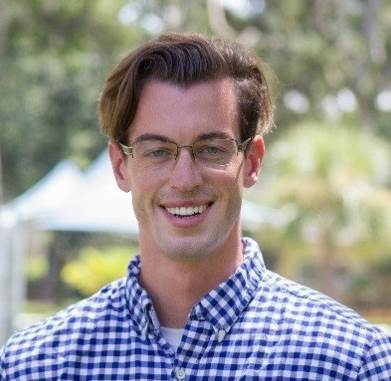 Kevin Coyle earned his Bachelor's degree in Biomedical Engineering with a minor in Biology. Kevin said he choose to attend JU because of "the strong connection the college has to the surrounding healthcare providers in the greater Jacksonville area. The best aspect of the program from a personal perspective is its academic flexibility. The combination of the program's focus of skills training in tandem with rigorous academic work is a testament to the departments focus on their students' success." Kevin's life time of involvement in higher level athletics and an academic interest in biomechanics, physiology, and medical research compelled him to attend JU's program, as it allows for research and study in these areas. Currently, Kevin is interested in medical device research and design. He is actively involved in the beach volleyball and rowing communities within the Jacksonville community. After graduation, he desires to continue his education by pursuing a M.D/Ph.D. degree in Neuroscience.
John Leaman DeBruhl
John DeBruhl received his Bachelor's degree in Athletic Training. He chose JU, as he believes it will "give him the best opportunity to enhance his athletic training skills." John also enjoys the small class size and one-on-one interactions with professors. John currently works as an Athletic Trainer at Lee High School, establishing a new sports medicine program. During his time in Jacksonville, John also plans to develop PRN youth athletic events and become involved with local marathons/races. John's goals upon completion of the program include pursuing a full time position within Athletic Training at the high school level and continuing his education.
Lacey Dennis
Lacey Dennis graduated with a Bachelor's degree in Athletic Training with a minor in Spanish from Georgia Southern University. She chose JU because of the small class sizes, lab research, and ability to enhance her current knowledge with the help of JU professors. As a certified Athletic Trainer, Lacey wanted to be able to work within the field while obtaining her master's degree. The collaboration with Project 17 allows her to work as a certified Athletic Trainer for Stanton College Preparatory School. Upon graduation, she plans on continuing to work in the field of Athletic Training. She states, "I strive to make a difference in the field of athletic training by pursuing best practices and continuing research in the field to make these practices a reality."
Amber Harrell
Amber Harrell is a graduate from Florida State University where she obtained a Bachelor's degree in Athletic Training. She states, "Project 17 and MS KS program will provide me with the knowledge I need to educate athletes, coaches, and parents on injury prevention strategies to keep student athletes safe. As an athletic trainer it is important to know what mechanisms cause injuries and how to prevent injuries." Currently, she is working at Edward H. White Military Academy of Leadership as the Head Athletic Trainer. After graduation, Amber hopes to continue working for Duval County Public Schools as a full-time licensed healthcare professional.
Grant Howard
Grant Howard received his Bachelor's degree in Kinesiology from Jacksonville University. He is currently active within the JU community serving the Athletic Department and volunteer coaching for track & field throwers. He is excited to begin utilizing departmental equipment for innovative research. Upon graduation, Grant wishes to further pursue his experience in coaching and to obtain a Ph.D. in the area of Sport Psychology and Performance
Claire Mills
Claire Mills is a graduate of The University of Northern Colorado where she received a Bachelor's degree in Sport and Exercise Science with a minor in Coaching and Psychology. Claire chose to attend JU because of its location in Jacksonville, FL and its small class sizes. She states, "I like the way that the lecture classes are directly paired with a lab, so that the topics can be applied in real time. I also like that the classes are structured so that the topics learned can be applied to different areas in sport and exercise." Claire is currently in the process of continuing her career as a swimming coach, specializing in the ages of 13-18. Upon graduation, she hopes to move into a position of coaching elite level swimmers at the club and collegiate level.
Morgan Pavlansky
Morgan Pavlansky received a Bachelor's degree in Athletic Training from The University of Toledo in Ohio. She chose JU's program due to the partnership with Duval County Public Schools working at Samuel W. Wolfson High School as a head athletic trainer. Morgan states, "This program will help me further my interest in how the body works and what we can do to prevent injuries, as well as, rehabilitate athletes in different ways from different perspectives." After graduation, Morgan hopes to pursue a career in athletic training at the high school level.
Robert Andrew Paxton
Robert Paxton received his undergraduate degree in Kinesiology at Jacksonville University. Robert's interests lie in research and application of exercise and fitness principles, and the mind-body connection as it relates to motor control and perception. He has worked on multiple large scale art projects, two of which are featured on campus at JU. Robert states, "While this may seem to have no bearing on my career in exercise science, the experience in collaboration, problem solving, and creative thinking have influenced my academic pursuits in many ways." After graduation, Robert plans to progress in his academic career by way of a doctorate and potentially post-doctoral work in neurobiology and exercise.
Shakala Peterson
Shakala Peterson graduated from the University of Central Florida with a Bachelor's degree in Athletic Training. She chose JU to expand her knowledge in the athletic training field through the Project 17 Athletic Training program. Shakala is currently the Head Athletic Trainer at First Coast High School in Duval County Public Schools and has had numerous volunteer experiences within the athletic training field including sites such as Orange County Public Schools, NFL Pro bowl, Habitat for Humanity, and Cross Country Invitational. After graduation, Shakala hopes to be offered the full-time teaching and athletic trainer position at First Coast High School.
Abby Remenapp
Abby Remenapp graduated with a Bachelor's degree in Kinesiology from Jacksonville University and decided to continue within the department as "it provides a great learning atmosphere with many unique research opportunities for students." She has been given the opportunity to return as a graduate assistant, under Dr. Mann, to help with research within the JU athletic community. Abby has always been interested in a health science career and believes completing a graduate level degree in Kinesiology opens up many potential career choices. After graduation, she plans to pursue her educational endeavors applying to a Doctor of Occupational Therapy program to achieve her goal of becoming an occupational therapist
Ryan Sloan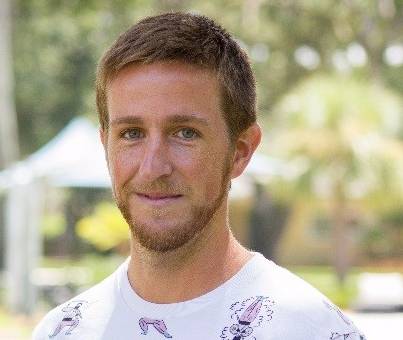 Ryan Sloan received his Bachelor's degree in Biology with a minor in Asian Studies and Linguistic Anthropology from the University of North Florida. Ryan chose JU to collaborate with the faculty members on research. He states, "I'm really excited about getting an opportunity to work in the running lab assisting in diagnosing issues to enhance athletic performance." Ryan currently is employed at 1st Place Sports, as a Training Coordinator and Operations Associate. Additionally, he teaches at Good Form Running clinic and leads a weekly group run within his local neighborhood of San Marco. Upon graduation, Ryan hopes to pursue a career within a sport's performance laboratory or work within the running specialty industry within a product development/testing capacity.
Gabriel Zapponi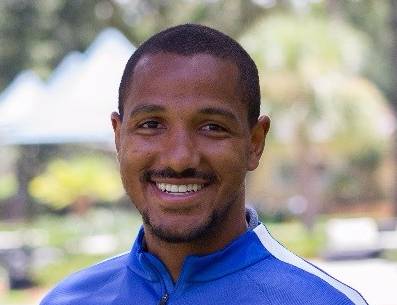 Gabriel (Gabe) Zapponi is originally from Brazil and graduated with a Bachelor's degree in Sports and Exercise Science from University of Central Florida. He also has received a graduate degree from JU in Leadership and Organizational Development. Gabe chose JU because of "the quality faculty and innovative equipment." Gabriel currently works with the JU's Men Soccer team, as well as, functions as Head of Sports Performance and Science for Armada FC, Jacksonville's professional soccer club. In this role, Gabe is instrumental in the launch of the Armada's performance and rehabilitation facility. After graduation, he wishes to pursue a Ph.D., as well as to continue in advancing his career.