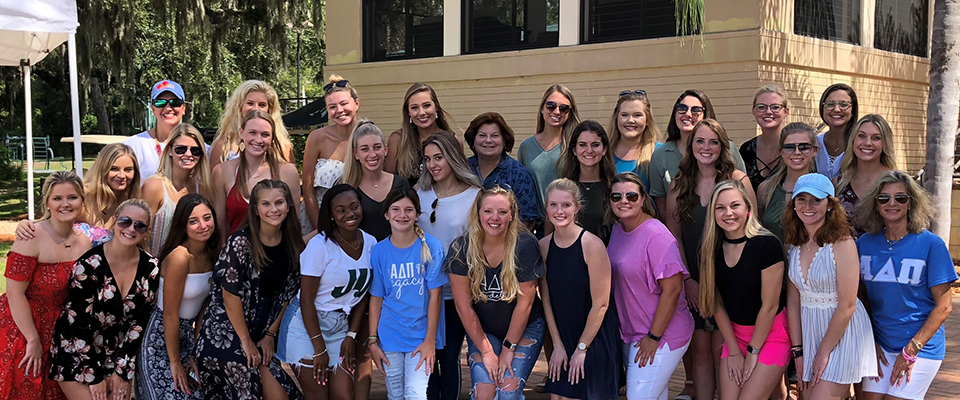 ADPi Reunion and 50th Charter Anniversary Celebration
Save the date for Homecoming 2019: October 18-20! This fall marks the 50th anniversary of the beginning of our amazing sisterhood here at Jacksonville University. We are planning an exciting weekend full of opportunities for you to connect with all of our ADPi alumnae and see how much JU's beautiful campus is growing and changing.
Please complete the information form below to receive all invitations, information, and communications.
We will be in touch soon! Contact 50thanniversaryjuepsilonomega@gmail.com with any questions.