Men's Soccer Alumni Weekend
April 12-14, 2018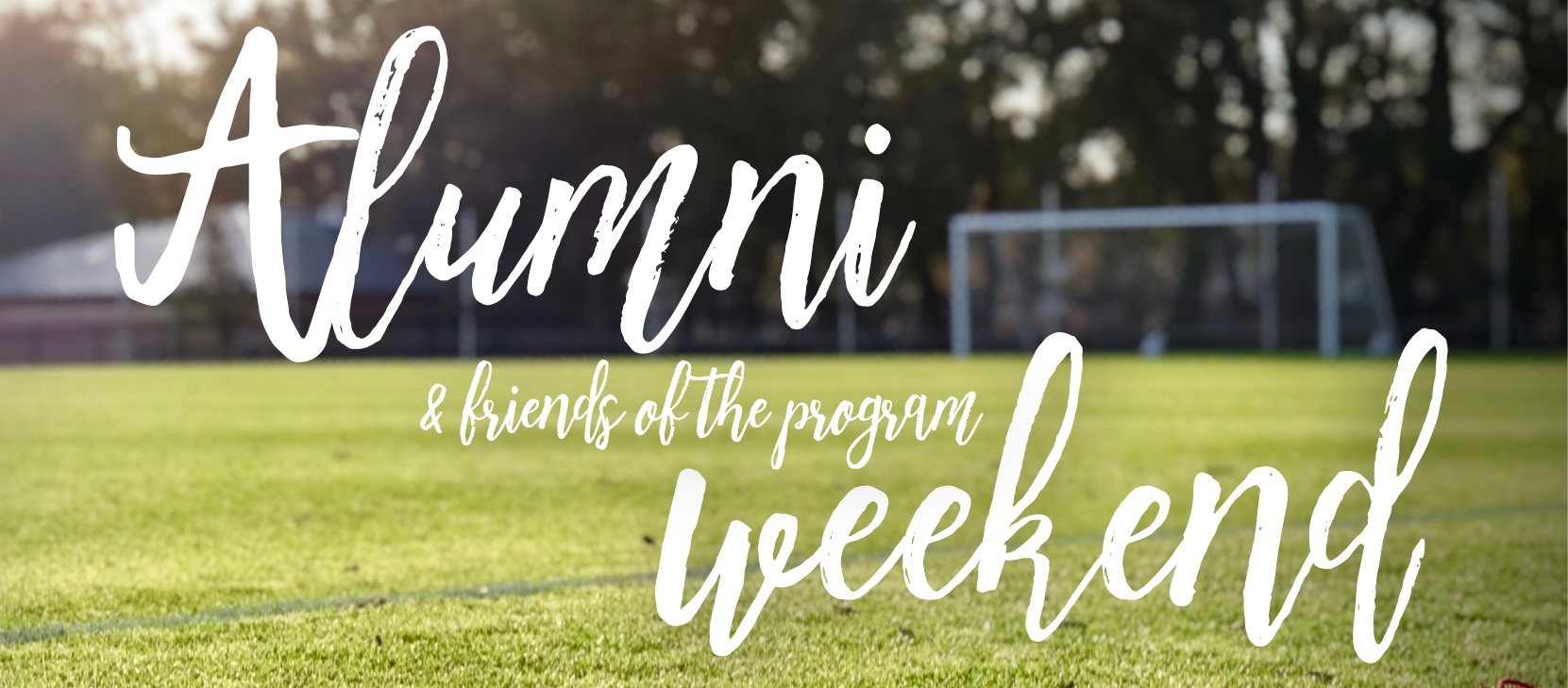 We have a full bill of fun and engaging events dedicated to honoring our alumni during this year's Jacksonville University Men's Soccer Alumni & Friends of the Program Weekend!
Over three days, during our University's Charter Week of service, we welcome you to experience a day in the life of a current dolphin soccer player at Thursday's Open Practice, enjoy a cold one at Friday's Porter Fest reception at our famous River House Pub, and spend a day full of fun, sun and soccer at the home of JU Dolphins Soccer - Southern Oak Stadium - on Saturday, April 14th.
Register below for JU Men's Soccer Alumni & Friends of the Program Weekend. We look forward to making more memories and friendships soon!

Registration includes entry to all weekend events, 1 raffle ticket, Saturday morning Breakfast, Saturday BBQ lunch and an Alumni Weekend 2018 T-Shirt. The first 30 alumni who register will receive a complimentary drink token for Saturday evening!
For more information please contact Director of Soccer Operations, Juan Arguedas at jargued@jacksonville.edu.
#LeaveALegacy
Schedule of Events
Thursday, April 12, 2018
JU MSOC Open Practice
Where: Southern Oak Stadium
When: 7:00–8:30 p.m.
Miss your days as a student-athlete? Our Open Practice is geared around YOU! Come along to see how our current 2018 student-athletes go about their daily grind. Meet our players, kick around and compete with your fellow alums... Live the dream, again!
Friday, April 13, 2018
MSOC Alumni Charter Week Reception & Porter Fest
Where: The River House Pub
When: Reception 6–7 p.m., Porter Fest 7–9 p.m.
Registrants for this year's Alumni Weekend will receive a free drink token at the reception in our famous River House Pub! After our reception, we encourage all guests to venture to the Dolphin Green to watch our 2018 Porter Fest Concert. Stay tuned for performance details!
Saturday, April 14, 2018
Dolphin Day
Breakfast Buffet and EPL Soccer Watch Party, 9:30–11:30 a.m., Southern Oak Stadium
World Cup 6 v 6 Tournament, 11:30 a.m. – 1 p.m., Southern Oak Stadium
BBQ & Awards Ceremony, 1–2 p.m., Southern Oak Stadium
Alumni & Friends Social, 6–8 p.m., Poe's Tavern, Atlantic Beach
Our main event & finale, we welcome alumni, friends, and family to Dolphin Day! A full day of soccer, fun, and celebrations. We will kick off the day with brunch and an EPL soccer watch party, host a 6 v 6 World Cup tournament, then enjoy a cook out and awards ceremony. Join us at Poe's Tavern in Atlantic Beach later that evening for our Alumni Social. Can't wait to see you there!