Engineering Faculty
Our Faculty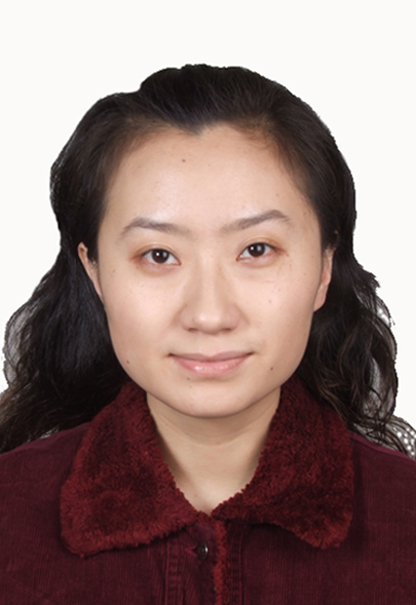 Dr. Huihui Wang, IEEE Senior Member
Associate Professor and Chair of Engineering Department
Summary: Dr. Huihui Wang joined the faculty of Jacksonville University in August 2013 just after she received her PhD from the Electrical and Computer Engineering Department at the University of Virginia. She got her MS from the Mechanical Engineering Department at Xi'an Jiaotong University and a BS from the Environment Science Department at Northwestern Polytechnical University in China.
Dr. Wang has been awarded a total of over $800,000 in grants from external funding agencies such as the NSF, private foundations, and industry as either a PI or Co-PI. She has been granted 4 patents and has 1 pending patent. She has published over 40 papers, and served as a technical program committee chair/member as well as a reviewer for international conferences and journals. She is an active panelist of NSF and fellowships.
She is a senior member of IEEE and the Vice Chair of IEEE JAX Section, a member and the Treasurer of ECE Division of ASEE (2019-2020), as well as a member of Florida Engineering Society (FES) and the Treasurer of the Florida Engineers in Education (FEE) practice section of FES. She is also a member of ASME. She is an advisor of the FES/National Society of Professional Engineering (NSPE) JU Chapter.
Teaching: ME/EE 100 Engineering Orientation, ME 210 Statics, ME 211 Dynamics, EE 301 Introduction to Semiconductors, EE 400 Introduction to Microwave Engineering, ME/EE 411 Introduction to Mechatronics, EE 413 Senior Design I, EE 414 Senior Design II, EE 415 Senior Seminar
Research Interests: Smart and Connect Health, Healthcare Engineering, Cyber Physical Systems, Internet of Things, Engineering Education, MEMS




Dr. Emre Selvi
Assistant Professor
Summary:
Dr. Emre Selvi became an Assistant Professor of Mechanical Engineering starting in the 2015 Fall Semester. He received his B.S. (1999) and M.S. (2003) from Middle East Technical University and Ph.D. (2007) from Texas Tech University. He worked as a Design and Production Engineer for Aselsan Inc. for four years and as a Faculty at Muskingum University for six years. He also performed academic studies at the facilities of several national laboratories and research institutions, and is a member of ASME and ASEE.
Teaching: EE/ME 100 Engineering Orientation, ME 110 Engineering Graphics, ME 111 Computer Aided Design, ME 211 Mechanics and Dynamics, ME 311 Thermodynamics, ME 312 Fluid Mechanics, ME 313 Mechanics of Materials, ME 413/414 Senior Design I / II, ME 415 Senior Seminar, ME 417 Machine Design and Manufacturing Process

Research Interests:
High Pressure Material Science,
Design and
Engineering Education



Dr. Fatih Aydogan, ASME and ANS Member
Assistant Professor
Summary: Dr. Fatih Aydogan joined the faculty of Jacksonville University in August 2018. He worked at the University of Idaho and at Idaho State University from 2012 to 2018. He worked at Westinghouse-Toshiba Electric Co. from 2008 to 2012. He received his PhD from the Mechanical and Nuclear Engineering Department at Penn State University. He received his MS from the Computer Engineering Department at Hacettepe University and BS from the Nuclear Engineering Department at Hacettepe University. He is the member of ASME and ANS. He has served as a track co-chair, technical program committee member and a reviewer for international conferences, journals as well as fellowships. He has been working as a guest and editor of top journals, such as Journal of Nuclear Engineering and Radiation Science and Advances in Engineering Science and Technology. He has produced more than 100+ publications, including peer reviewed journals and conferences.

Teaching: ME 110 Engineering Graphics, ME 413 Senior Design I, ME 414 Senior Design II, ME Fluid Dynamics, ME Heat Transfer, ME Thermodynamics, ME 488 Independent Study for Thermo-fluids

Research Interests: Thermo-fluids, Heat Transfer, Power/Energy systems, System Design, Fluid Dynamics, Nuclear power plants, Computational modelling and simulations


John Bruce
Visiting Assistant Professor
Nelms 3
Summary: Mr. Bruce earned a Masters of Science in Electrical Engineering from the University of South Florida, as well an Masters in Business Administration from Jacksonville University. He worked for Honeywell in Clearwater, FL for 10 years. At Honeywell he was a designer on the Space Shuttle program, where he was a part of the "Return to Space", following the Challenger disaster. He was also; a stability analyst for the International Space Station, designed Ballistic Missiles and designed Ring Laser Gyros for fighter jets. Joining Unison Systems Inc, Mr Bruce, and a team of 4 others, designed the first automatic fuel control system for piston engine airplanes. Lastly, he had the privilege of working for medical giant, Medtronic, for 17 years. While at Medtronic he went from Senior Engineer, to Senior Director, and led large R&D groups developing medical Imaging and Navigation products. He was one of 8 R&D leaders on Medtronics' Global R&D council. He holds several patents and created many new inventions, including; medical imaging, medical navigation, ophthalmic products, nerve monitoring and six sigma for engineering. In his spare time JC enjoys exercise of any kind, spending time with his family and opportunities to learn new things.
Teaching: EE 201 Introduction to Digital Circuits
Research Interests: Medical Devices, Biomedical Engineering, Quality Control
Our Staff
Mark McCombs
Adjunct Professor
Summary: Mark McCombs received a Bachelor of Science (BS) degree in Mechanical Engineering from the University of North Florida in Jacksonville. He is the Founder and Executive Director for Renaissance Jax - a nonprofit dedicated to building a FIRST Robotics team in every school in Northeast Florida.

Teaching: ME 410 Machine design and manufacturing process lab
Research Interests: Competitive Robotics, Automation, Machining, STEM Education

Brian Stadelmaier
Laboratory Technician
Summary: Mr. Stadelmaier received a B.S. in Physics from Case Western Reserve University. He joined Jacksonville University in August 2016 after working for 8 years at the University of North Florida as a Research Assistant. Mr. Stadelmaier has been involved in the research and development of chemical sensors, software testing, environmental testing, and technical writing.
Research Interests: Chemical Sensors, Machine Learning Applications