Faculty & Staff Directory
Related Links
Contact
Jacksonville University
2800 University Blvd N
Jacksonville, FL 32211
If there is a problem with your profile or information, or if you want to opt out of inclusion in the directory, please let us know.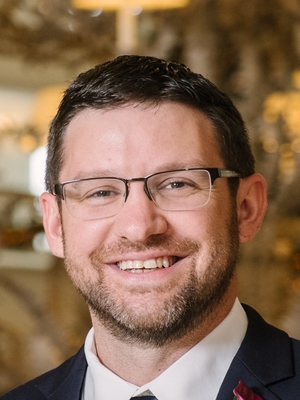 Dr. Will Miller
Executive Director of Institutional Analytics, Effectiveness, and Strategic Planning
Office location
Howard Bldg.
Dr. Will Miller is Executive Director of Institutional Analytics, Effectiveness, and Strategic Planning at Jacksonville University. Prior to JU, Dr. Miller served as Assistant Vice President of Campus Strategy at Campus Labs, a higher education technology and consulting firm. During his time at Campus Labs, Dr. Miller leveraged data best practices to help campuses across the globe make strategic, data-informed decisions.
As an educator, Dr. Miller draws on his perspective as a public intellectual to engage students in courses on political science, public policy, program evaluation, and organizational behavior. He earned his master's degree in applied politics from the Ray C. Bliss Institute at The University of Akron, where he also earned his doctorate in urban studies and public affairs. He holds both a master's degree in political science and a bachelor's degree from Ohio University.
A forward-thinking data analyst and dynamic speaker, Dr. Miller presents at professional conferences focused on higher education, institutional research, and political science. Whether analyzing public opinion data from central Asian nations for the U.S. Department of State, assessing the inner dynamics of the Republican Party in the era of Trump, or creating models for effective, inclusive strategic planning, he aims to provide relevant, actionable data to relevant stakeholders. As a prolific author, Dr. Miller has written for outlets including Political Science Quarterly, Inside Higher Ed, Journal of Political Marketing, and Times Higher Education, in addition to authoring multiple books and book chapters in published works.
Dr. Miller has served as a strategic advisor to elected officials, agency administrators, and social service agencies. His scholarly pursuits focus on assessment, campaigns and elections, polling, political psychology, and the pedagogy of political science and public administration.