Faculty & Staff Directory
Directory Links
Contact
College of Arts & Sciences
2800 University Blvd N
Jacksonville, FL 32211
Mon – Fri, 8:30 a.m. – 5:00 p.m.
If there is a problem with your profile or information, or if you want to opt out of inclusion in the directory, please let us know.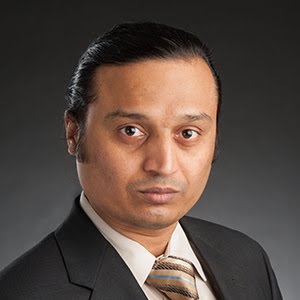 Dr. Vivek Shandilya
Assistant Professor of Computing Sciences
Office location
Merritt Penticoff Science Bld, MP 214
Education
Ph.D., University of Tennessee, 2015
M.S., University of Tennessee, 2011
B.E., Bangalore University, 2005
Area of Specialization
Vivek Shandilya is an Assistant Professor with a Ph.D. from the University of Memphis. He works on security and optimization problems. His research work involves information theory, mathematical modeling, design and analyses of algorithms for learning and optimization.