Faculty & Staff Directory
Related Links
Contact
Jacksonville University
2800 University Blvd N
Jacksonville, FL 32211
If there is a problem with your profile or information, or if you want to opt out of inclusion in the directory, please let us know.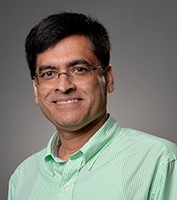 Dr. Mirza Murtaza
Associate Professor of Computing Science; Department Chair
Office location
Merritt Penticoff - MP 207
Education
Ph.D., University of Houston, 1993
MBA, California State University, 1987
B.S., Lucknow University in India
Dr. Mirza Murtaza is an Associate Professor in the Department of Computer Science at Jacksonville University, where he also serves as the department Chair. Dr. Murtaza earned his Ph.D. degree from the University of Houston, where his doctoral research involved application of neural networks in decision making. Since then, he has taught information systems/computer science courses at several universities. He has taught introductory and object-oriented programming courses in Java, C#, Python and Visual Basic. He has also taught mobile development and web development courses, in addition to courses on information security and quantitative analysis. His research interests include security, data mining and machine learning.