Faculty & Staff Directory
Directory Links
Contact
College of Arts & Sciences
2800 University Blvd N
Jacksonville, FL 32211
Mon – Fri, 8:30 a.m. – 5:00 p.m.
If there is a problem with your profile or information, or if you want to opt out of inclusion in the directory, please let us know.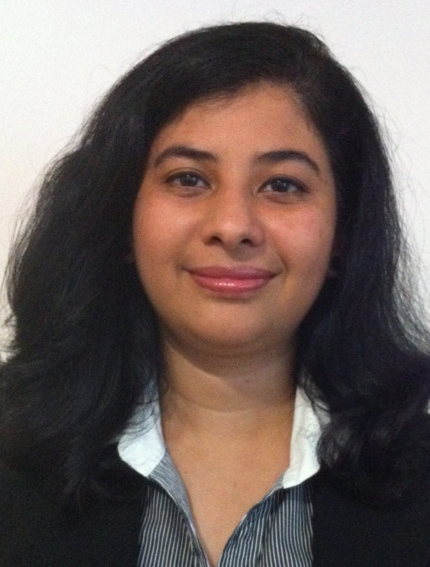 Dr. Maria Javaid
Assistant Professor of Electrical Engineering
Office location
Nelms Science Bldg., 3
Summary
Dr. Maria Javaid joined the Engineering Department at Jacksonville University in August 2015 as an Assistant Professor. She received her PhD in Electrical and Computer Engineering from University of Illinois at Chicago in 2014, where she was nominated as an exemplary teaching assistant by her department for three consecutive years. Dr. Javaid has industry experience as a Controls Engineer at Caterpillar, Inc. and as a Design and Application Engineer at Intech Process Automation.
Teaching
EE/ME 100 Introduction to Engineering
EE 200 Circuit Analysis
EE201 Introduction to Digital Circuits
EE 202 Electronics
EE 203 Application Tools for Engineering Students
EE 302 Signals and Systems
EE 304 Electric Machines
ME/EE 412 Linear Control
​Research Interests
Human-Robot Interaction, Haptics and Game-based Learning