Faculty & Staff Directory
Directory Links
Contact
Linda Berry Stein College of Fine Arts
2800 University Blvd N
Jacksonville, FL 32211
Mon – Fri, 8:30 a.m. – 5:00 p.m.
If there is a problem with your profile or information, or if you want to opt out of inclusion in the directory, please let us know.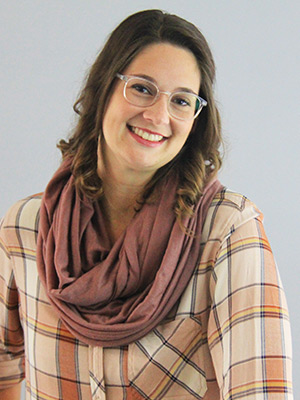 Lily Kuonen
Associate Professor of Art & Foundations Coodinator
Office location
Phillip Fine Arts Bldg., 2D 02
Lily Kuonen has exhibited artwork on three continents, four countries, and in 20+ different U.S. states. She has been an artist in residence nationally, and abroad in Lacoste, France, she's given over 20 visiting artist presentations, and she actively seeks opportunities for participatory, collaborative, and engaged arts programming. Lily makes PLAYNTINGS, a self-prescribed moniker, which involves the synthesis of painting with additional forms, materials, surfaces, and actions (PLAY + PAINTING), and she regularly collaborates on public art initiatives.
Lily earned an MFA from Savannah College of Art and Design and a BFA from University of Central Arkansas. At Jacksonville University, Kuonen is Foundations Coordinator and Associate Professor of Art. Solo exhibitions have included; Atelier Un, Lacoste, France; Capitol One, Chicago, IL; Contemporary Gallery, Statesboro, GA; McMaster Gallery, Columbia, SC; Pearl River Gallery, Jackson, MS; and Crisp-Ellert Art Museum, St. Augustine, FL; and group exhibitions have included; Bargehouse, London; Yale University Gallery, CT; Gutstein Gallery, GA; McCormick Gallery, TX; Abercrombie Gallery, LA; Non-Fiction Gallery, GA; BOCA Museum of Art, FL; Arlington Arts Center, VA; Cummer Museum of Art, FL; Herman Maril Gallery, MD; and SCAD Gallery, Hong Kong. She has held national roles of leadership, serving the board of Foundations in Art: Theory and Education (FATE), and as President of Integrative Teaching International (ITI) board. She has received numerous local and national grants that have impacted the scope of her studio production. Kuonen also writes for BURNAWAY Magazine (Atlanta, GA), and she is assistant editor for FATE in Review and FutureForward.