Faculty & Staff Directory
Related Links
Contact
Office of Admissions
Howard Administration Building
2800 University Blvd N
Jacksonville, FL 32211
If there is a problem with your profile or information, or if you want to opt out of inclusion in the directory, please let us know.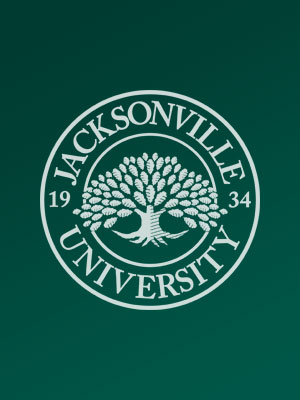 Promise Gainey
Assistant Director of Enrollment & Advising SAHS
College of Health Science
Office location
Academic Health Sciences Build, 2166
Advising Philosophy
Not all roads lead to Rome, but many roads can get you there. As an Academic Advisor, I believe it is my responsibility to empower students to find their own roads to success – whatever that may look like. I enjoy doing this through my relationships with students where I introduce them to tools, networks, and new ideas. My hope is that students will acquire the skills to think critically and choose the path that is right for them. Ultimately, I want to see students triumph in academia and beyond.
About Me
MS, Organizational Leadership – Jacksonville University; BS, Communications (Public Relations) – University of North Florida; BA, Spanish w/ Minor in International Business – University of North Florida.
No stranger to academia, Promise comes from a long line of educators. She began her career interning at the University of Alicante in Spain, where she lived for a year. Driven by a love of people, she worked in marketing and communications upon graduating with the hopes of eventually returning to higher education. In 2019, she took a step towards her dream by joining JU's Office of Admissions. She is ecstatic to continue serving students in her most recent role as the Assistant Director of Enrollment and Advising for the School of Applied Health Sciences.
In her free time, Promise loves being outdoors with animals, running, a good cup of coffee, and foodie restaurants. Se habla español!
Assigned Programs
Communication Sciences & Disorders, Exercise Science, Health Sciences