Faculty & Staff Directory
Directory Links
Contact
Linda Berry Stein College of Fine Arts & Humanities
2800 University Blvd N
Jacksonville, FL 32211
Mon – Fri, 8:30 a.m. – 5:00 p.m.
If there is a problem with your profile or information, or if you want to opt out of inclusion in the directory, please let us know.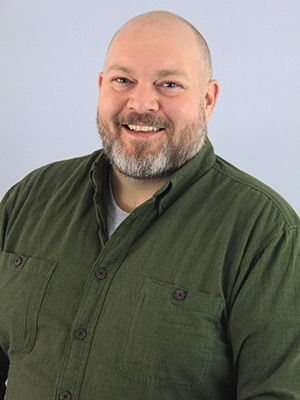 Jim Benedict
Associate Professor of Art - Sculpture
Office location
3D Arts Complex, 3D02
Associate Professor of Sculpture and Alexander Brest Gallery Director, Jim Benedict, came to Jacksonville University in 2009. He received his MFA in 3D Art from the University of Arizona in Tucson, AZ and his BFA in Sculpture at the University of Northern Iowa in Cedar Falls, IA. For the last two decades, Benedict has worked as a sculptor, arts advocate, and public artist. His award-winning sculptural, 2D, and video works have been exhibited throughout the U.S. and internationally. His commissioned artworks can be found in the collections of universities, cities, businesses, and private patrons. Benedict has served on the board of an international arts education organization, ITI, and regularly shares pedagogical research at national conferences.