Faculty & Staff Directory
Directory Links
Contact
Davis College of Business
2800 University Blvd N
Jacksonville, FL 32211
Mon – Fri, 8:30 a.m. – 5:00 p.m.
If there is a problem with your profile or information, or if you want to opt out of inclusion in the directory, please let us know.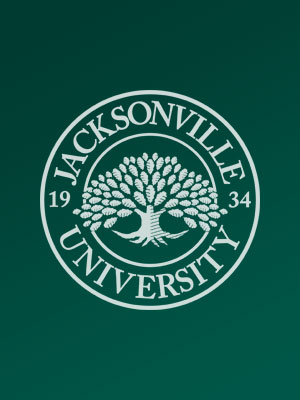 Dr. Jerry Kudlats
Resource Prof Mgmt & Entrepreneurship
Davis College of Business
Office location
Davis College of Business, 144
Jerry Kudlats received his D.B.A. in management from Kennesaw State University in 2012, his M.B.A. from the University of Western Ontario in 1974 and his B.A. from York University (Toronto) in 1972. Prior to obtaining his D.B.A., Jerry worked for 37 years in private business as an entrepreneur, owning and operating several businesses including a family business in Toronto, Canada, a Mail Boxes Etc. franchise in Marietta, Ga., and a consulting business in Roswell, GA.
Jerry's research focuses on family firms, with his dissertation specifically focused on multi-family businesses (those family enterprises with 2 or more families neither related by blood or marriage), exploring how and why these businesses were able to avoid and/or manage conflict and operate both harmoniously and successfully.
He teaches entrepreneurship, small business management, and business strategy at the undergraduate and graduate levels.
Jerry is married to Pam (44 years) and has 2 sons and three grandsons and resides in Ponte Vedra, FL.
Education
DBA Management Kennesaw State University
MBA -Business Administration- University of Western Ontario
BA- Psychology- York University
Academic Experience
Resource Professor: Davis College of Business (Jacksonville University), Jacksonville, FL 32211, August, 2016 to present. Entrepreneurship (ENT 481), Small Business Management (ENT 482), Strategic Management (MGT 432 –undergraduate), Strategic Management (MGT 545 – graduate).
Assistant Professor: Jennings A. Jones College of Business (Middle Tennessee State University), Murfreesboro, TN. Entrepreneurship (ENTR 2900), 2013- 2016, Family Business (ENTR 4100), Spring, 2015-2016.
Recent Research
Family Commitment and Ethical Behavior: The Relationship to Family Firm Performance (In press, Journal of Business and Entrepreneurship, 2018), with William McDowell

Entrepreneurial Leadership – Core concepts of a key dimension (2017), Experiential Entrepreneurship Exercises Journal, Volume 2, (Special Issue 1) p. 72-80, with Vijay Patel and Charlie Ragland.

The Relationship of Board Composition to Company performance in Small and Medium Sized Firms: A Theoretical Model (2015), Small Business Institute Journal, Vol. 11 (2) p. 41-47, with William McDowell

The Persistence of Multi-Family Firms: Founder Imprinting, Simple Rules, and Monitoring Processes (2015), Entrepreneurship Theory and Practice, Vol. 39 (6) p. 1313-1337, with Torsten Pieper, Anne Smith, and Joe Astrachan.