Faculty & Staff Directory
Directory Links
Contact
Brooks Rehabilitation College of Healthcare Sciences
2800 University Blvd N
Jacksonville, FL 32211
Mon – Fri, 8:30 a.m. – 5:00 p.m.
If there is a problem with your profile or information, or if you want to opt out of inclusion in the directory, please let us know.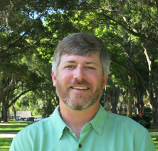 Jason Orrock
Asst Prof Clinical Mental Hc
College of Health Science
Office location
College of Health Science Bld
Office Location: BRCHS/Building 2 room 247
Office Hours: By appointment

Areas of Specialization
Student Athletes, Couples & Military Families
​Education
Ph.D., Counselor Education, University of Florida
M.Ed. & Ed.S., Clinical Mental Health Counseling, University of Virginia
B.S., Family and Child Development, Virginia Tech
​Professional Information
Dr. Orrock is passionate about the connection of mind, body and spiritual work as it pertains to mental health and wellness. He is currently licensed in the state of Alabama as an LPC and will be seeking licensure in Florida. Dr. Orrock specializes in marriage and family, student athletes (mental toughness & performance) and military personnel counseling. He currently volunteers his time with Red Cross providing assistance to service members as they re-integrate into civilian roles post deployment. He ran a small private practice in Alabama for three and a half years while serving as an assistant professor at Troy University. Previously, he worked at the Children's Medical Hospital in the adolescent clinic seeing individuals and families with the primary client being between 12 to 25 years of age. He worked primarily with clients at the hospital that were victims of sexual abuse and assault. He has been a special education teacher in public schools, has worked professionally as a home based therapist, and has had several intensive internships in mental health clinics, working with a variety of populations to include adolescents, adults and severe mental illness. Dr. Orrock's research interests have focused on the influence of perceptions of masculinity, as related to: oppression, SES, abuse, trauma, identity development, and general mental health of males. He is also actively working on bullying/cyberbullying, CHMHC's in schools, and student athlete research. Thus, his work and professional interests focus on family, improving mental health systemically and promoting wellness. He believes in building alliances across professional settings including medical, community mental health and schools to promote greater wellness for disadvantaged populations. He is an avid outdoorsman and loves spending his free time on the water pursuing his passions of fishing and surfing.