Faculty & Staff Directory
Directory Links
Contact
Brooks Rehabilitation College of Healthcare Sciences
2800 University Blvd N
Jacksonville, FL 32211
Mon – Fri, 8:30 a.m. – 5:00 p.m.
If there is a problem with your profile or information, or if you want to opt out of inclusion in the directory, please let us know.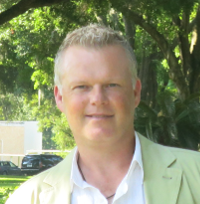 Dr. Derek Mann
Assistant Professor of Kinesiology
Office hours
MW: 9:30 – 11:00 a.m., T: 1:00 – 2:00 p.m., and by appointment
Biography
Dr. Mann joined Jacksonville University in 2016 as an Assistant Professor in the Department of Kinesiology after more than a decade of service in the private sector, working with high performing athletes, military, and corporate executives. He has also served as an Adjunct instructor at the University of Florida, Troy University, and Sheridan College. Dr. Mann is an expert in the mental, emotional, and attentional aspects of human performance, specializing in perceptual-cognitive expertise and performance in high-stress environments.