Faculty & Staff Directory
Directory Links
Contact
College of Arts & Sciences
2800 University Blvd N
Jacksonville, FL 32211
Mon – Fri, 8:30 a.m. – 5:00 p.m.
If there is a problem with your profile or information, or if you want to opt out of inclusion in the directory, please let us know.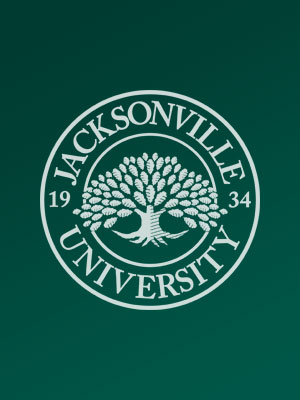 Dr. Daniel Moseley
Aso. Prof. Math, Co-Dir Ur, Fa, Ts for Uh & Sp
Office location
Merritt Penticoff Science Bld, 205
Education
Ph.D., University of Oregon
Areas of Specialization
Algebra, Topology
Accomplishments
"Calculus Challenges: An Active-Learning Approach" written with colleagues Dr. Pam Crawford, Dr. Mike Nancarrow, and Dr. Erika Ward – Published in special issue of PRIMUS (Problems, Resources, and Issues in Mathematics Undergraduate Studies) on Improving the Teaching and Learning of Calculus (May 2018) by discussing challenges of teaching collegiate calculus.

Co-Director of Jacksonville University Undergraduate Research.

Honors Faculty Advisor & Technology Specialist.