Faculty & Staff Directory
Directory Links
Contact
School of Aviation
2800 University Blvd N
Jacksonville, FL 32211
Mon – Fri, 8:30 a.m. – 5:00 p.m.
If there is a problem with your profile or information, or if you want to opt out of inclusion in the directory, please let us know.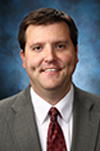 Chad Kendall
Associate Professor of Aeronautics
Office location
Davis College of Business, 132
Biography
Professor Kendall was born in Atlanta, Georgia and raised in Charlotte, North Carolina. Prior to graduating from Jacksonville University's aviation program in 2004, Professor Kendall became a flight instructor for Delta Connection Academy (now Aerosim Flight Academy) an FAA Part 141 flight school. After his employment as an airline pilot, he began teaching at Jacksonville University in 2008.
Professor Kendall has experience in multiple aircraft including: Bombardier CRJ-200 and CRJ-700; Embraer RJ 135, 140, and 145; Beechcraft King Air 100, 200, and 350; Socata TBM 900 and nearly 20 other types of single and multi-engine aircraft. His current certificates include: Flight Instructor Airplane Single-Engine Land; Instrument. Airline Transport Pilot (ATP) Airplane Multiengine Land; Commercial Privileges Airplane Single Engine Land/Instrument-Airplane; CL-65; ERJ-145 and Ground Instructor Advanced/Instrument.​
Professor Kendall serves on Jacksonville University's Student Life committee and the Davis College of Business Information Technology Committee. He is also a coach on Jacksonville University's nationally recognized Flight Team. He serves in the local community as a member of the FAA Safety Team for Northeast Florida and is a member of Angel Flight Southeast. He is also an aircraft manager and pilot on a Socata TBM 900 out of Craig Airport in Jacksonville.
Education
M.B.A.- General MBA - Jacksonville University
B.S - Aviation Management & Flight Operations - Jacksonville University
Academic Experience
Jacksonville University- ​Davis Aviation Center, Co-Interim Director of Aeronautics, 2014
Jacksonville University- Davis Aviation Center, Assistant Professor of Aviation​, 2013 – Present
Jacksonville University- Davis Aviation Center, Interim Associate Director of Aeronautics, 2011-2012
Jacksonville University-Davis Aviation Center; Assistant Resource Instructor, 2008 - 2013
Caldwell Community College and Technical Institute; Aviation Instructor, 2004 - 2006
Professional Experience
Contract Flight Instructor and Corporate Pilot 2004—Present
Pilot, PSA Airlines, Inc (US Airways Regional) 2006—2008
Pilot, American Eagle Airlines, Inc (American Airlines Regional) 2006—2006
Recent Scholarship & Research
Presentation-Regional FAA Safety Meeting (10-27-10) "Cold Weather Operations"-Craig Airport. Jacksonville, Florida
Personal Interests
Spending Time with Family, Golf, Fly Fishing