Faculty & Staff Directory
Directory Links
Contact
College of Arts & Sciences
2800 University Blvd N
Jacksonville, FL 32211
Mon – Fri, 8:30 a.m. – 5:00 p.m.
If there is a problem with your profile or information, or if you want to opt out of inclusion in the directory, please let us know.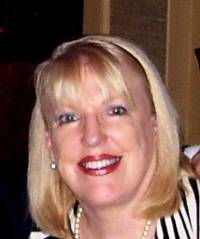 Dr. Carole Barnett
Office location
Council Bldg., 115
Education
Ph.D., Florida State University
M.A., Florida State University
B.A., Florida State University
Biography
I have been with Jacksonville University since 1998. I received my Master's and Ph.D. degrees from Florida State University . I have always been passionate about the Humanities, and I love teaching at Jacksonville University. The campus is incredible as are the professors and students. It is a true community! I have always been interested in the arts, culture, and other peoples and have fulfilled this love through international travel. I have travelled extensively throughout Europe and spent my sabbatical in the Middle East studying ancient Arabic culture. I feel that incorporating these experiences into the classroom is enriching. Some summers I take my students on a study abroad experience whether it is touring the ancient archaeological ruins of Italy and Greece or exploring castles and other medieval sites in Austria, Switzerland and Germany. Our Departmental study Abroad or Study Away courses also fulfill the core curriculum requirement for HUM credit.
Courses Taught
--Ancient Cultures
--Medieval/Renaissance Cultures
--Culture and Diversity in the Middle East
--Medical/Healthcare Humanities
--Other special topics courses

The Humanities Department encourages our majors to participate in the JU campus community. There are many resources for student success and all majors are encouraged to present their research at the JU Research Symposium or other venues.

Please feel free to drop by our offices anytime! Dr. Owens and I are always excited to welcome new students who may want to hear more about this exciting program.


Accomplishments
Dr. Carole Barnett, Professor of Humanities, was one of three JU faculty selected as a Seminar Leader for the inaugural First Coast Scholars Program, which provides intensive, content-rich seminars for Duval County public school teachers through the Schultz Center for Teaching and Leadership. Dr. Barnett's seminar was on Disease, Destruction and Disaster. Each seminar was attended by 10-12 teachers who also wrote curriculum units for classroom use on a related topic. The seminars were held at JU from March 27 to May 17, 2007. The First Coast Scholar program is partnered with Princeton University and all three faculty members had visited Princeton University to observe their seminars prior to beginning the Jacksonville project.
Dr. Barnett is on the board for the World Affairs Council of Jacksonville, which promotes a broader understanding of world affairs to all ages. She is also heading up an archeological study abroad trip to Italy, Greece and Turkey, May 18 to June 2, 2007.