Faculty & Staff Directory
Related Links
Contact
Jacksonville University
2800 University Blvd N
Jacksonville, FL 32211
If there is a problem with your profile or information, or if you want to opt out of inclusion in the directory, please let us know.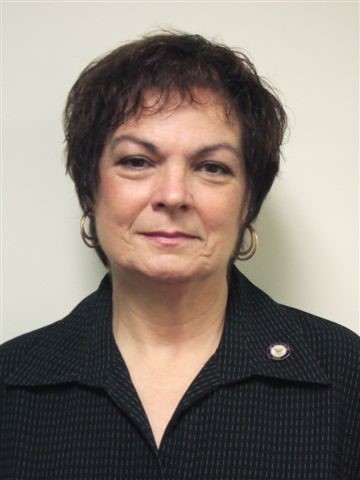 Dr. Carla Murgia
Department Chair and Associate Professor of Kinesiology
Office location
Lazarra 240
Office hours
By appointment
Education
PhD, Kinesiology, Areas of Emphasis: Biomechanics and Sports Medicine, Temple University
M.A., Theatre, Villanova University
B.S. Physical Education: Dance, Temple University
Professional Information
Dr. Carla Murgia is the former course coordinator of Gross Anatomy in the Division of Exercise Physiology at West Virginia School of Medicine, former chair of the Department of Kinesiology and Health Science at Stephen F. Austin State University and founding Chair of the Department of Public and Allied Health Sciences at Delaware State University. She is a Senior Fulbright Scholar and Reviewer. In addition to developing curricula, Dr. Murgia has developed and directed the Movement Science Laboratory at Delaware State University, which included: a Caren Extended Virtual Reality System, 12 high-speed video cameras, a force instrumented treadmill, force plates, dynamometer, EMG and decomposition EMG system, balance trainer, gait and foot pressure measurement systems, off-set unweighing system and anti-gravity treadmill. The Exercise Physiology component of that lab included a metabolic cart and spirometry unit, cycle ergometers, treadmills, body composition pod, blood pressure cuffs, sphygmomanometers, calipers and glucose meters,
Dr. Murgia is an advocate for students and their preparation for careers in fitness and wellness, post-baccalaureate graduate education in exercise and fitness science and biomedical sciences and health professional education. She is strong advocate of experiential learning for development of skills needed in fitness and biomechanical assessments and undergraduate research. Her mentorship has led to the development of service learning and internship opportunities in the community at-large, regions and in prestigious sites such as the Rehabilitation Unit at the Veteran's Administration Center at Perry Point, Maryland and the Naval Intrepid Center of Excellence Virtual Reality Lab at Walter Reed National Medical Center in Bethesda.
She has numerous peer-reviewed publications to her credit and has made numerous international, national, and regional professional presentations. She has served as a reviewer for PLOS One, an open access journal for scientific publications, covering primary research from any discipline within science and medicine. She has served as Associate Editor for Education for the Journal of Dance Medicine and Science. Her focus areas of research include: Injury Risk Assessments in Dancers and Athletes, Overuse and Fatigue in Dancers and Athletes, Chemotherapy Induced Peripheral Neuropathy in Middle-Aged women undergoing Taxane Therapy, Gait Mechanics and Exercise in Middle-Aged Women with Metabolic Syndrome.