Faculty & Staff Directory
Directory Links
Contact
College of Arts & Sciences
2800 University Blvd N
Jacksonville, FL 32211
Mon – Fri, 8:30 a.m. – 5:00 p.m.
If there is a problem with your profile or information, or if you want to opt out of inclusion in the directory, please let us know.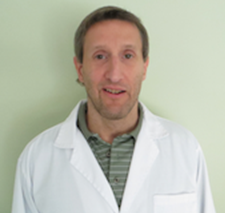 Brian Stadelmaier
Laboratory Technician - Engineering, Physics & Mathematics
Office location
Merritt Penticoff Science Bld, 227
Summary
Mr. Stadelmaier received a B.S. in Physics from Case Western Reserve University. He joined Jacksonville University in August 2016 after working for 8 years at the University of North Florida as a Research Assistant. Mr. Stadelmaier has been involved in the research and development of chemical sensors, software testing, environmental testing, and technical writing.
Research Interests: Chemical sensors, machine learning applications