Faculty & Staff Directory
Related Links
Contact
Jacksonville University
2800 University Blvd N
Jacksonville, FL 32211
If there is a problem with your profile or information, or if you want to opt out of inclusion in the directory, please let us know.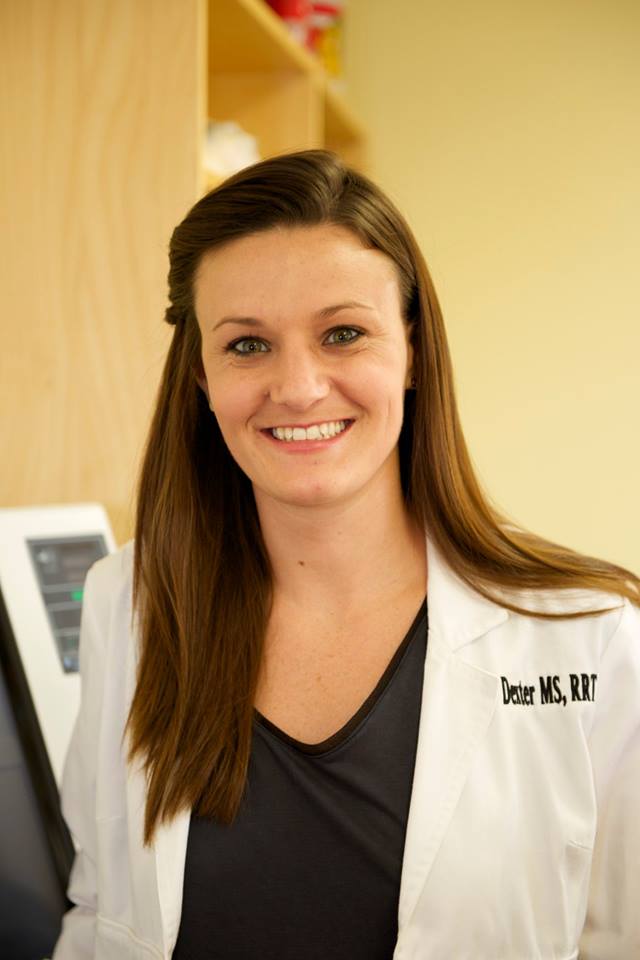 Amanda Dexter
Clinical Associate Professor - BRCHS
College of Health Science

Office location AHSC 2142
Downloadable resume or CV CV
Office Hours
By appointment
Areas of Specialization
Registered Respiratory Therapist (RRT)
Certified Healthcare Simulation Educator (CHSE)
Education
MS, Respiratory Care, Rush University
BS, University of Illinois at Urbana-Champaign
Professional Information
Prior to her appointment at Jacksonville University, Professor Amanda Dexter worked as a Clinical Assistant Professor & Program Director in the Bachelor of Science in Respiratory Therapy program at the University of North Carolina at Charlotte in Charlotte, NC. She has been a registered respiratory therapist since 2013. Preceding her career in academia, Ms. Dexter worked as a clinical educator for a respiratory simulation specialist company in Pittsburgh, PA. This position allowed her to travel nationwide & internationally teaching clinicians, educators, & researchers how to incorporate high-fidelity medical simulators into their teaching concepts & healthcare processes. She also served as a bedside respiratory therapist at Rush University Medical Center while living in her hometown of Chicago, IL. Ms. Dexter's interest in respiratory therapy developed during medical mission work to Central America. Her past research has focused on developing simulated patient models to study the performance of home care ventilators for neonatal and pediatric patient populations, as well as publications on airway management, ventilator associated events, interprofessional healthcare simulation, and mechanical ventilation graphics interpretation. Ms. Dexter now oversees (Program Director) and teaches full time (Clinical Associate Professor) in the Master of Science in Respiratory Care program at Jacksonville University in addition to conducting respiratory therapy-related research and advising global health service projects.