Executive MBA Candidates
Leinesa Adams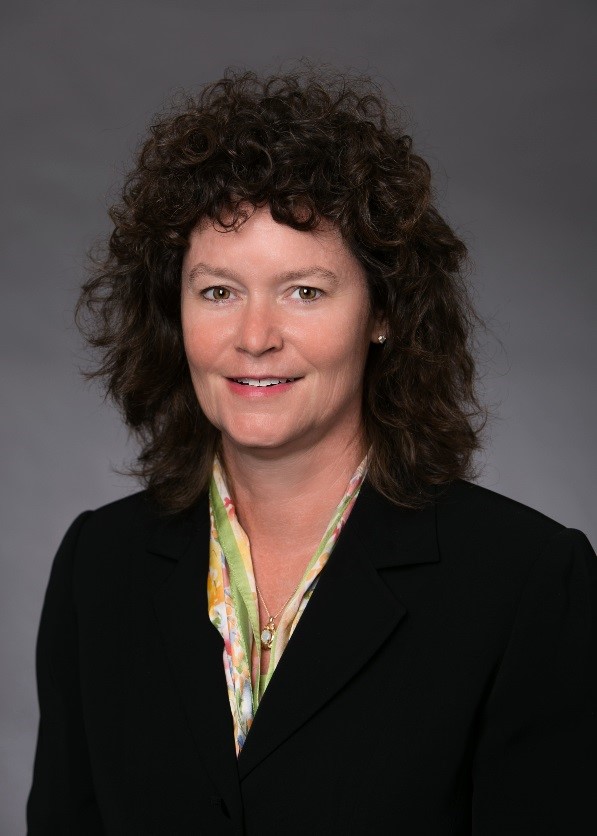 Leinesa enjoys helping solve the world's healthcare challenges for Medtronic, a global leader in medical technology. She has focused on innovation as an engineer, product manager and business development manager. Due to her unique perspective she was invited to find new medical technologies for the business, help define strategy, lead teams of people from across the business, and manage relationships with external company executives and physicians.
Julie Ankenbrand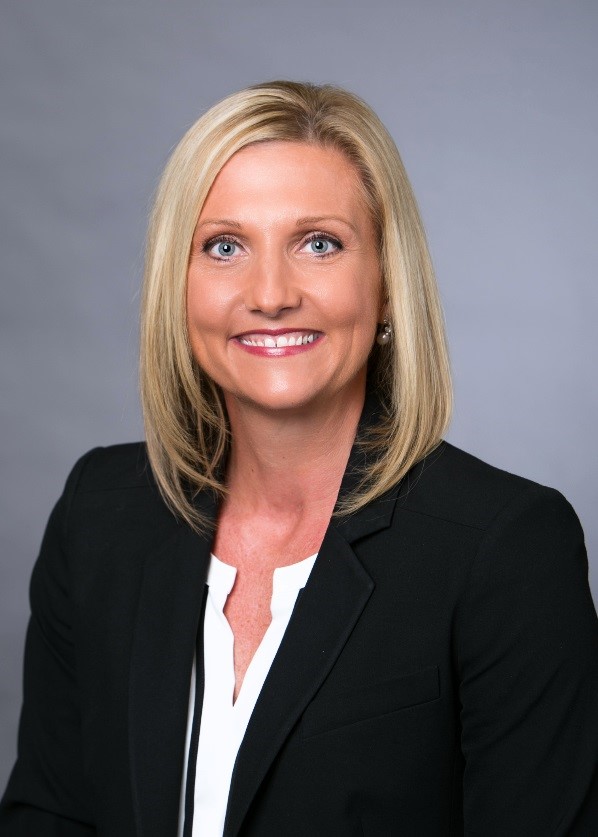 When Julie was young, she decided to adjust her plans for the immediate future in pursuit of excitement and the experience of something she never envisioned doing, so she joined the Navy as an aircraft mechanic and served one tour in Hawaii with deployments to Bahrain and Oman. She was in awe of the precision with which military leaders executed operations and adeptly lead such large and diverse teams, which was her inspiration to pursue a career in management. During the 15 years following, she worked as the General Manager of a restaurant, Director of Operations for a sailing school/yacht club, and the Sales and Contracts Coordinator/ Executive Assistant to the President for a commercial audiovisual design and integration firm.
Julie is a proud mother of two toddlers and made the decision after they were born to take a break from her career for a few years to stay home with them and finally complete her educational goals. In her free time, she loves being active outdoors and enjoys running, paddle boarding, CrossFit, and sailing. Julie takes exceptional pride in being known by many as 'a catalyst for positive change', both personally and professionally.
Lisa Burke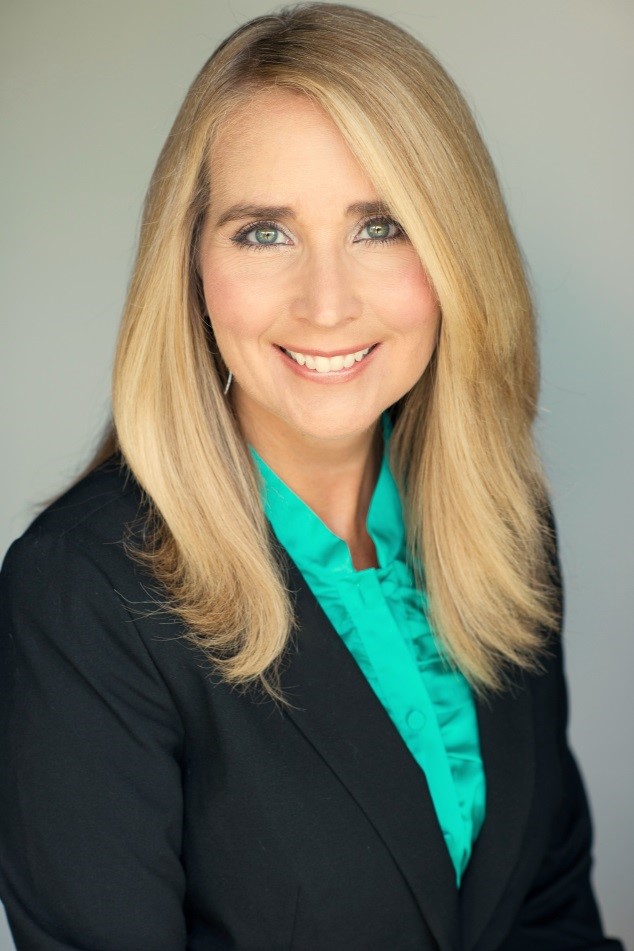 Lisa currently serves as Senior Director of Customer Insights & Growth Solutions at KeHE Distributors, where she develops transformative retail solutions based on analytics, consumer insights, demographics, and category trends. For the past 18 years that Lisa's been in the industry, she's held positions in Business Development, Marketing, Purchasing, Sales, and Account Management. Lisa holds a Bachelor of Arts degree in Communications, was KeHE's 2010 Marketing Excellence Award winner, and was also selected as the Marketing MVP in 2015.
Matthew Calise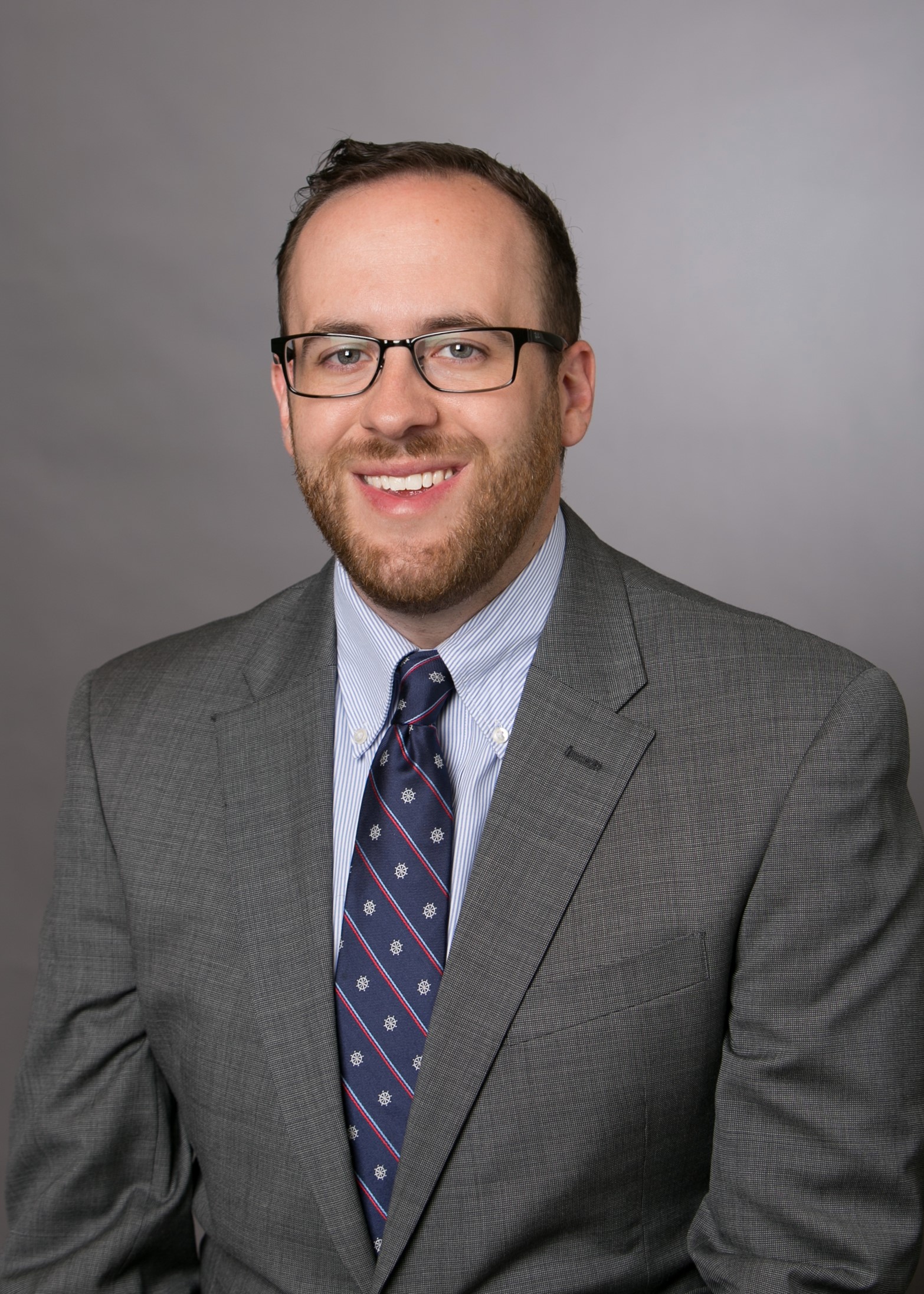 After graduating from Florida State University, Matthew Calise was thrilled to find a job in his hometown at Wounded Warrior Project. Shortly after leaving Wounded Warrior, he found a home at Swisher International, Inc., the #1 cigar manufacturer in the U.S. Born and raised in Jacksonville, he hopes to give us as much to his community as it has given him.

Gina Camp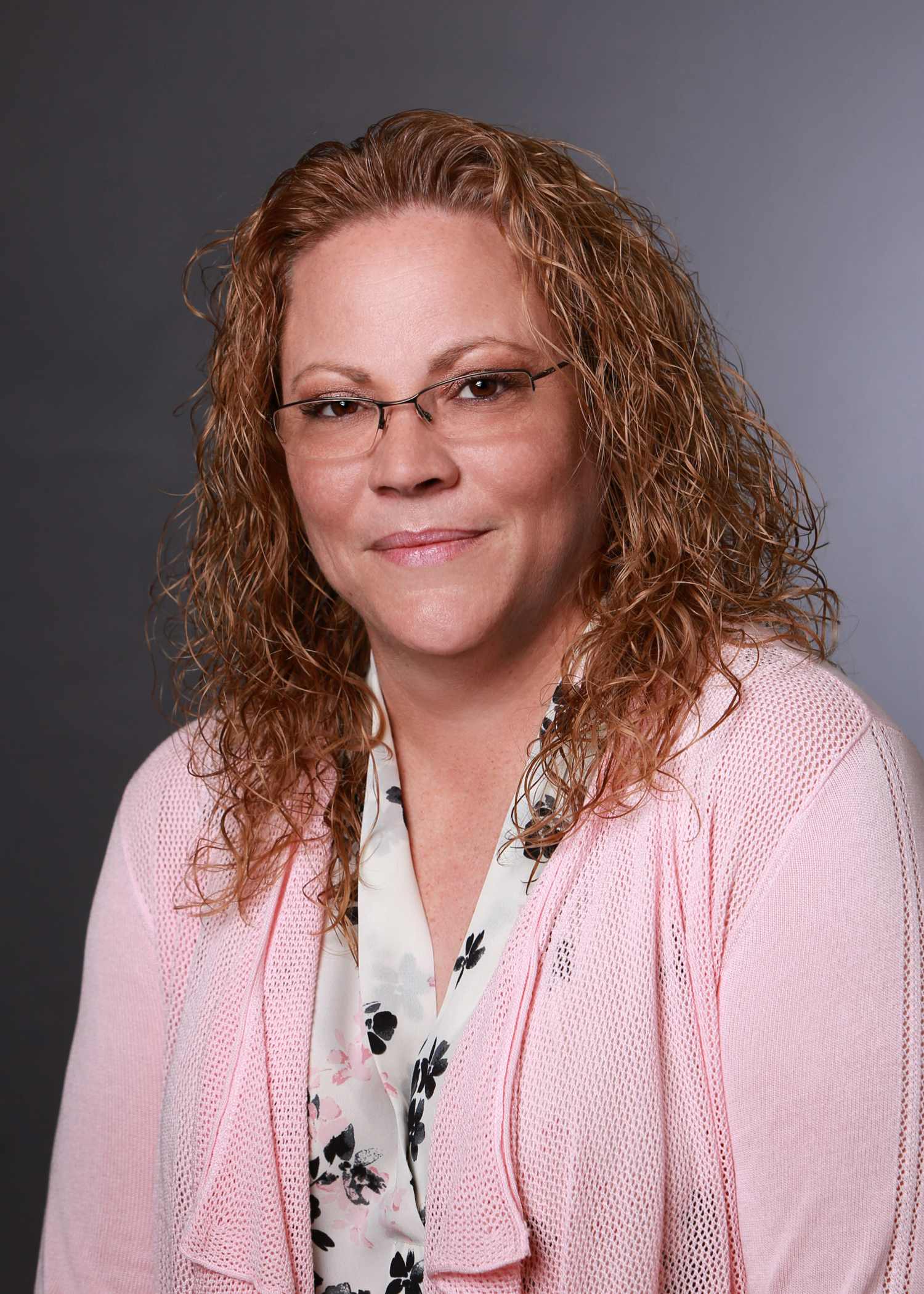 Gina is a credit analyst at Swisher International. Prior to working for Swisher, she was a kindergarten teacher in the Duval County school system. She has also been a real estate loan administrator with Wachovia Bank and a construction loan administrator with First Union National Bank.
Matthew Chang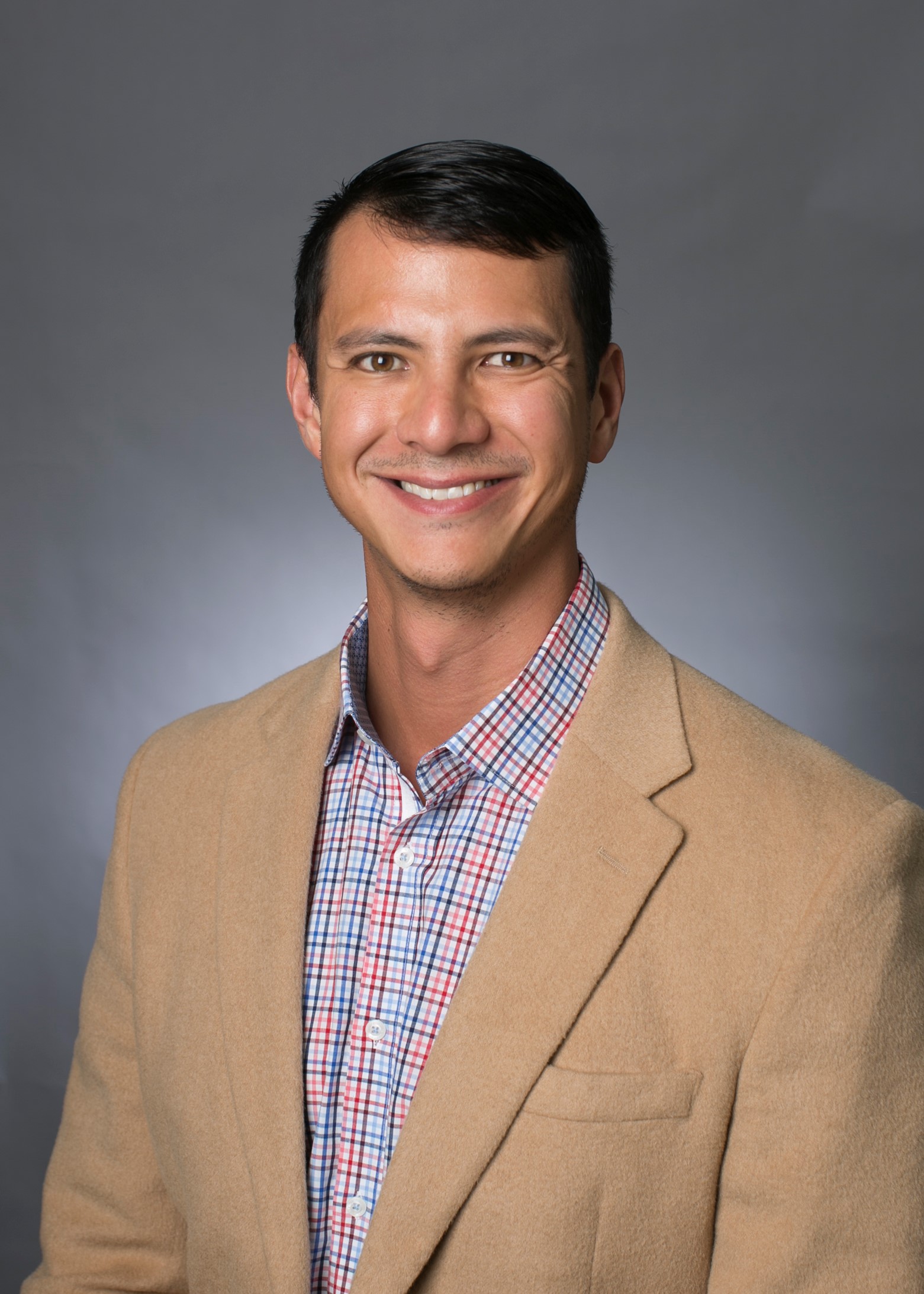 Matthew is is a professional engineer, a certified green designer (LEED AP BD+C), and a certified general contractor. He is responsible for the design, construction, and financing of factories related to food, beverage, and consumer products. Matthew is also active on the professional speaking circuit for engineering and design and has authored multiple thought leadership articles that are published at www.weitz.com and www.haskell.com.
Matthew has a BS in Civil and Environmental Engineering from Georgia Tech and has worked in seven countries, including permanent assignments in China, USA, Singapore, and Malaysia. During his engineering career, he has established offices and businesses in three countries and is a registered engineer in both the USA and China. He is a manufacturing expert who has designed and executed large engineer-procure-construct (EPC) projects in aerospace / aviation, paper / tissue, food, beverage, and retail distribution. He contributes white papers, blogs, and presentations on industry trends to multiple websites, forums, and magazine platforms.
In 2015 Matthew married his wife Jamie, who works as a Physician's Assistant. Matthew is very active in his church with youth mentoring and missions trips, and is an avid fitness fanatic, world traveler, and surfer.
Radu Chindris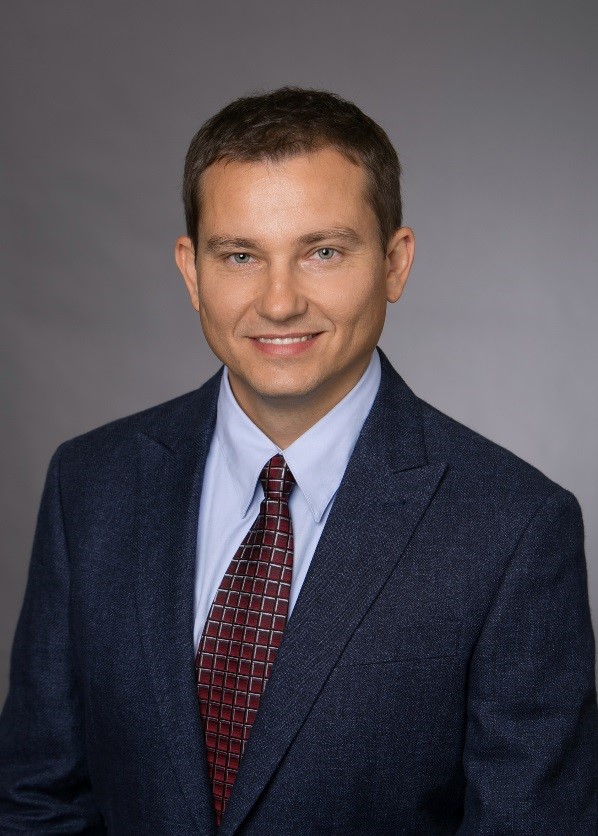 Radu Chindris is an entrepreneur on a mission to build and grow profitable businesses. His background includes international trading, strategic planning, business development and real estate development. He currently manages multimillion dollar development projects, providing his clients with unique advantages.
Holly Decardenas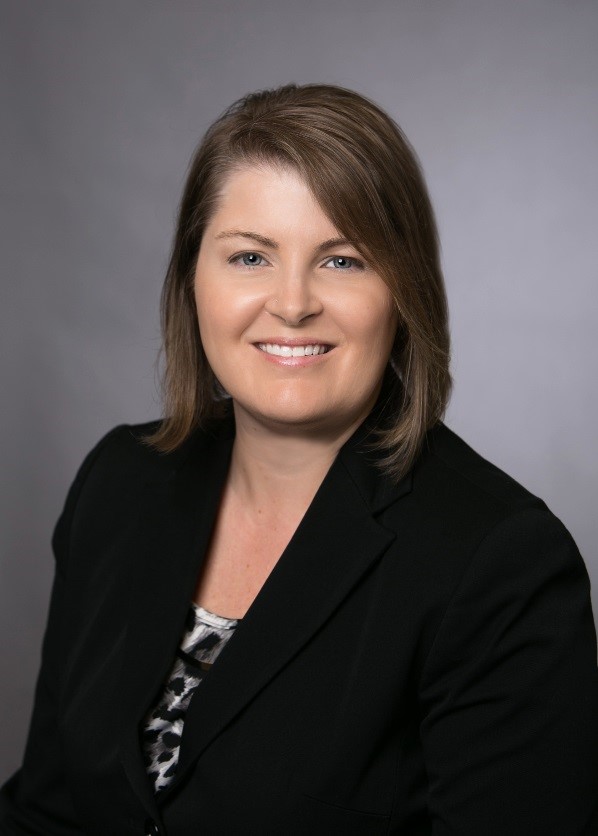 Holly is the software development team lead at the LPGA, a job that requires her to drive often to Daytona Beach. FL for work. She lives in the Mandarin area of Jacksonville with her husband Lee, who is also pursuing his MBA, and their two cats, Lily and Sabrina. She has four stepsons, two of whom are young adults exploring the world, one who is in the 9th grade, and one who is in 5th grade. Recreationally, she likes to spend time with friends and family, travel, read good books, go to the beach, work out at the gym and play her cello.
Nigel Deverteuil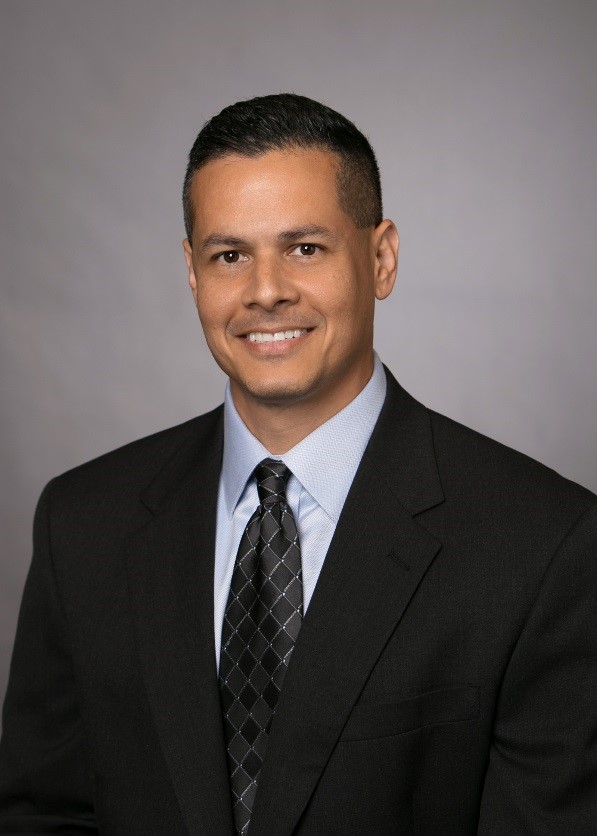 Nigel Deverteuil is a business and technical leader with over 19 years of progressive experience transforming business objectives into bottom line results. He has a demonstrated track record of success in increasingly demanding and complex roles. Nigel is adept at building and leading high performing teams, solving difficult problems, and improving processes. His areas of expertise are Change Management, Strategic Planning, Process Improvement, Team Building & Talent Management, Project Management, Cross-functional Initiatives, and Software Development Life Cycle.
Nigel has worked for Citi Jacksonville since 1997. Currently, he is the Senior Vice President for Global Operations Technology. Prior to that role, he was the Senior Vice President for Global Functions Business Planning and Analysis, and has been both a Senior Manager and Senior Lead Analyst for Business Planning and Analysis.
Sir Fitz'Gerald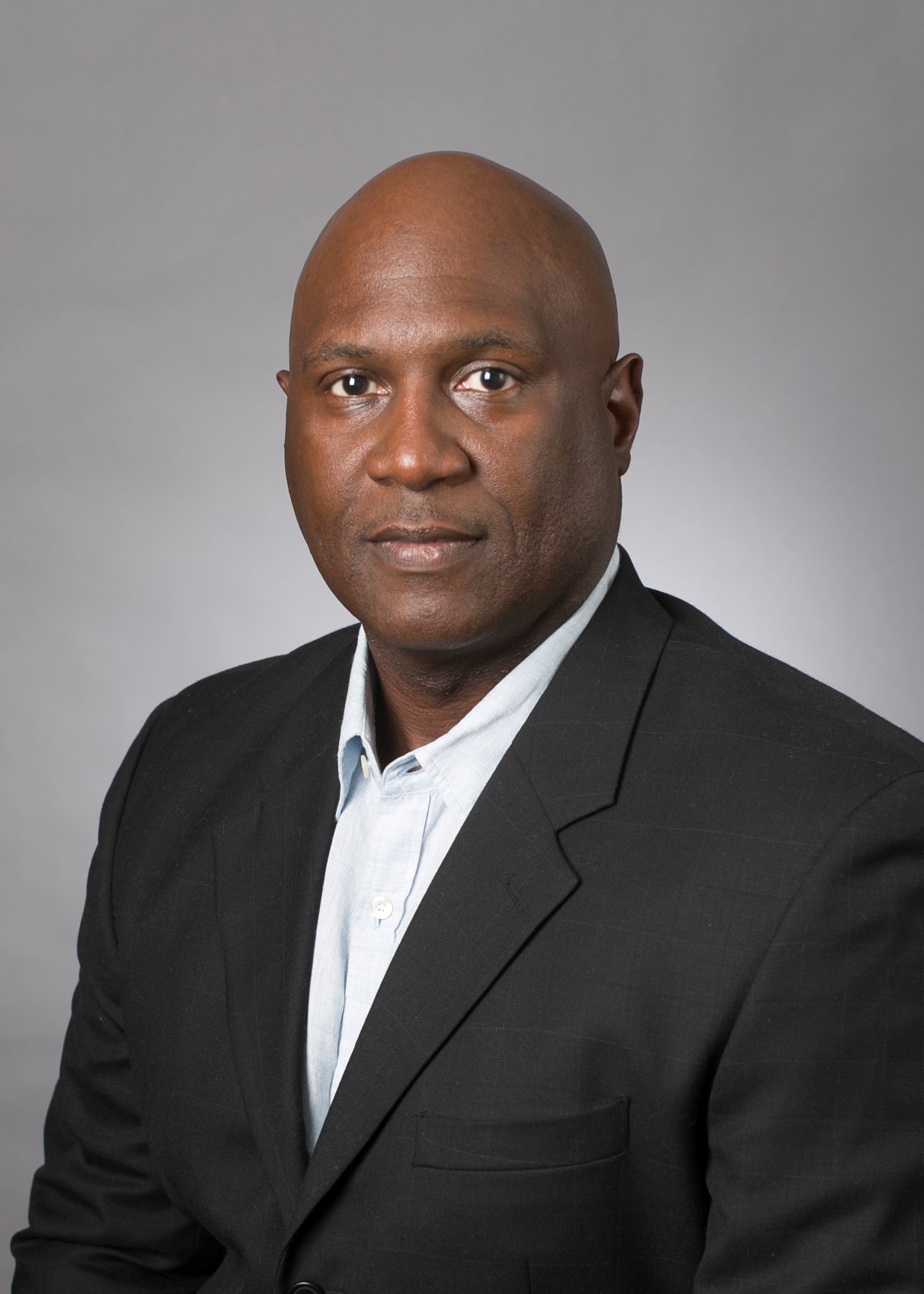 Although born in North Carolina, Sir considers himself from Buffalo, in upstate New York. He started his working career in fast food management. He worked for Bank of America in Charlotte, North Carolina for 9 years. He has been employed with Fidelity National Financial since June of 2003. Sir earned his Business Administration degree from the University of North Florida. He enjoys running, biking, and the outdoors.
Nathaniel Ford (Nat)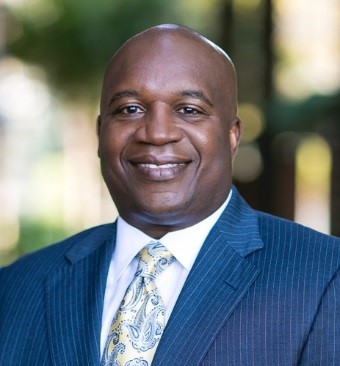 Nat is the Chief Executive Officer of the Jacksonville Transportation Authority (JTA) and has previously served as the CEO of the San Francisco Municipal Transportation Agency (SFMTA) and the Metropolitan Atlanta Rapid Transportation Authority (MARTA). In December 2012, he relocated to Jacksonville and has immersed himself in the community by becoming a member of Leadership Jacksonville's Class of 2014 and serving on several non-profit community boards. Nat currently serves as the Vice Chair of the American Public Transportation Association (APTA), The Chairman of the Transportation and Expressway Authority Membership of Florida (TEAMFL), a member of the Executive Committee of the Transportation Research Board and the Executive Advisory Board for the Davis College of Business at Jacksonville University. He is also a 2015 graduate of Leadership Florida.
Nat has built a legacy on organizational leadership, fiscal acumen, and innovation. He is a champion of multimodal transportation, walkable neighborhoods, public-private partnerships, and transit-oriented development. He is an expert on industry best practices and has gained insight on international transportation issues by participating in trade missions to Australia, China, France, New Zealand and Russia, and recently led a delegation to Cuba.
Nat has received numerous awards for his ambitious programs and initiatives over the span of his career, with the latest being the "White House Champions of Change" from the U.S. Department of Transportation Secretary, Anthony Foxx. He was also named "Ultimate CEO" from the Jacksonville Business Journal and received the Clanzel T. Brown Award for diversity programming. Under Ford leadership, the JTA recently received two prestigious awards, the 2016 American Public Transportation Association Outstanding Public Transportation System Achievement Award and the 2016 Florida Public Transportation Association System of the Year Award.
His educational training includes a Bachelor of Applied Science Degree in Organizational Leadership from Mercer University, and he is a graduate of the Executive Development Consortium Program at Emory University and received executive education from the John F. Kennedy School of Government at Harvard University.
Phillip Gordon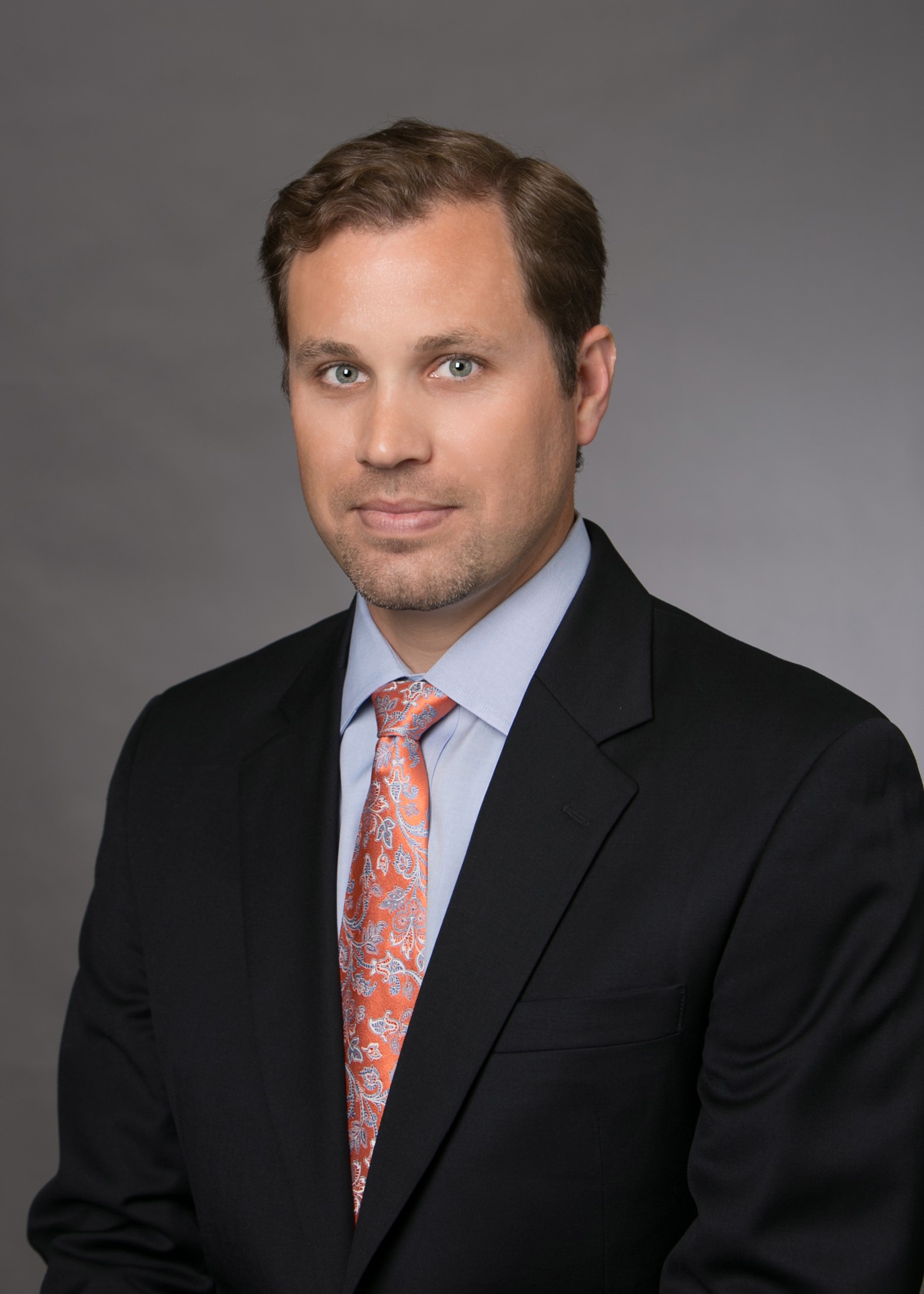 Phillip graduated from the University of Florida in 2006 and immediately started working for Acosta Sales and Marketing as a participant in their Leadership Developmental Program out of their Tampa office. After 2 years in the program and 1 year of calling on Publix he was transferred to Acosta's Jacksonville office to join the Winn Dixie Team. After 3 years of calling on Winn Dixie as a Business Manger he left Acosta in 2012 to join Conagra as a Customer Business Manager.
Catherine (Cate) Gordy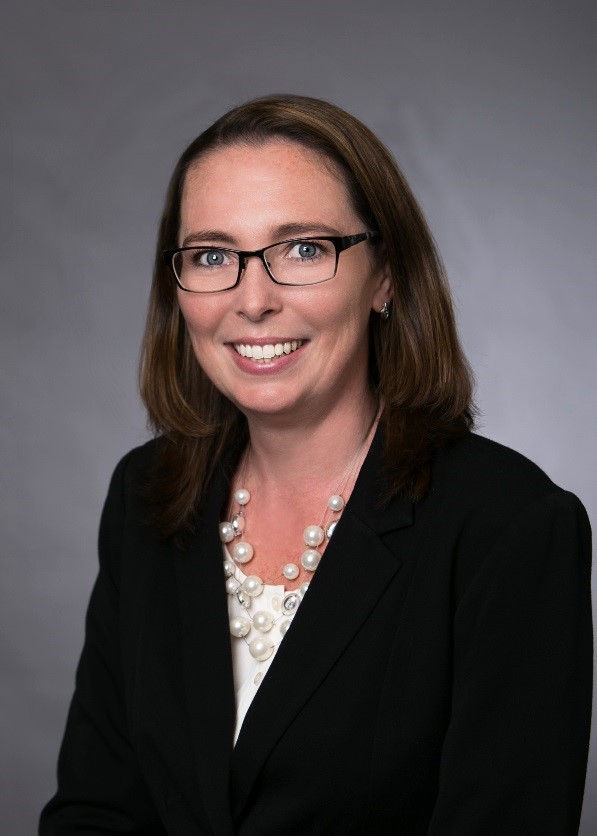 Cate Gordy serves as the vice president of Business Operations for the Black Knight Origination Technologies Division. In this role, she is responsible for managing all internal operations, including project governance, and as product manager of an internal business management system to support operational excellence. Her focus is on operational efficiency and optimization to drive improved business performance.
Most recently, Cate was the data analytics reporting manager within the Corporate Risk Management Office where she was responsible for the implementation and configuration of the vendor risk programs technology platform and automation. Prior to joining Black Knight, Cate served as the accounts payable manager for a privately held real estate holding company. She brings a vast background of activity based cost accounting and financial management experience to the division.
Kalicia Hastings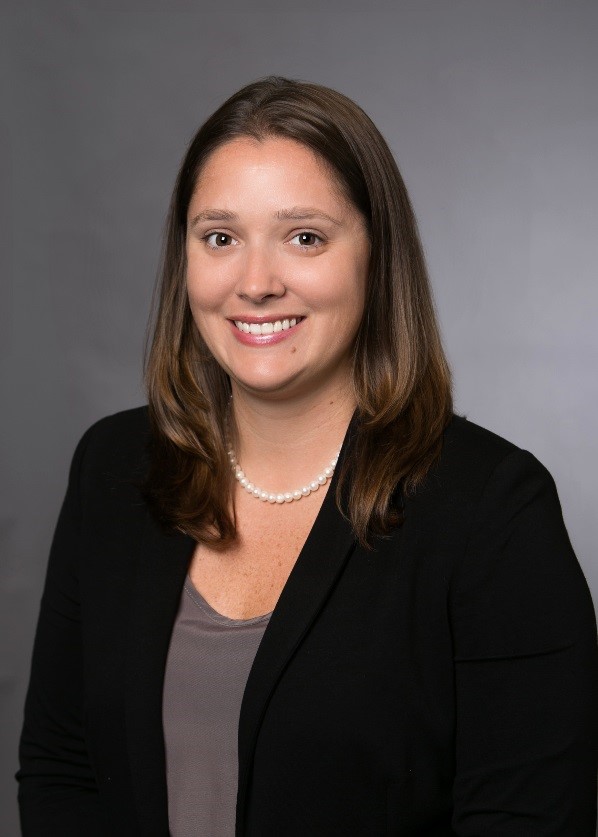 Kalicia is an accomplished Master Black Belt with a strong background in continuous improvement using Lean Six Sigma tools and methodology to improve profitability through efficiency improvements and cost reduction. She collaborates regularly with the corporate regional vice president and mill leadership to lead lean six sigma project improvements in 4 recycled containerboard mills. Kalicia coaches and mentors Green Belts and Black Belts to execute projects with excellence and is an instructor within the program. Her background includes directing a $5.4 million facility shutdown and demonstrated sustained savings of over $1 million using Lean Six Sigma Methodology for consecutive years. Kalicia previously worked for Brown-Forman as an associate process research engineer and worked in the paper industry as a process and project engineer with United States Gypsum. She earned a bachelor's degree in chemical engineering with a specialty in paper engineering from Western Michigan University. She possesses strong technical skills that are combined with outstanding leadership and interpersonal skills.
Elvis Higgins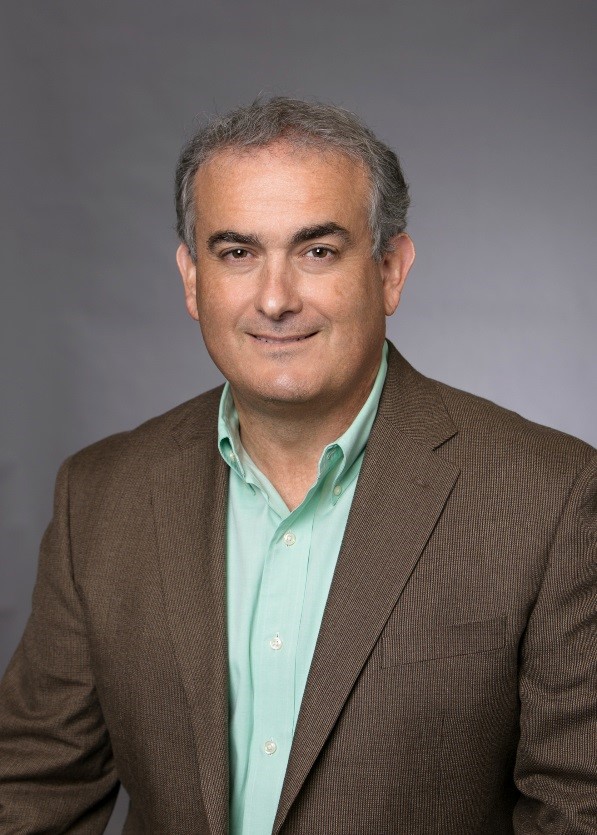 Elvis has a Bio-Engineering degree from Georgia Tech, but spent 10 years as a Civil Engineer. Immediately after college, as a side endeavor, he formed a small software development and temporary staffing company, HG Computers Inc., with two college roommates. The company had great success for several years until the small recession in 1990 dried up the work.
Elvis worked for several engineering firms in Atlanta and then Jacksonville, but the IT itch kept coming up and in 1996 he decided to change careers. He has been in IT at CSX for the past 19 years. He has had the privilege to work on a number of cutting edge projects in his time at CSX. His office implemented the first real time asset tracking system at CSX, Position Gateway. He has been involved in Positive Train Control since its inception, the largest train control project since the railroads implemented signaling systems in the early 20th century.
Toni Higgs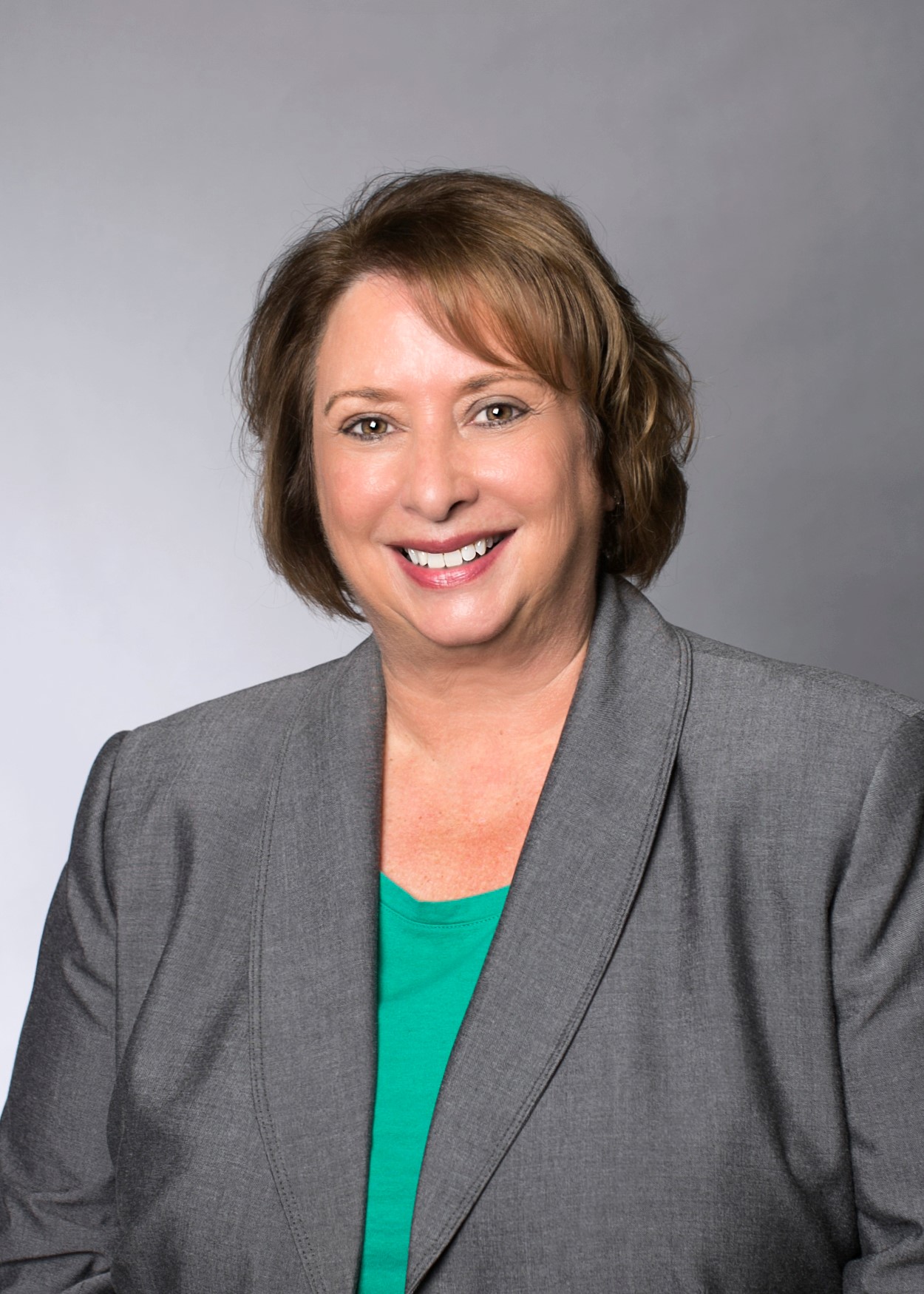 Toni Higgs is the director of the Career Resource Center at Jacksonville University. The Career Resource Center develops and implements a variety of career preparedness programs for all students. Another key element for the Center is the engagement and coordination of Employer relations with emphasis on internships, employment opportunities as well as participation in on-campus events.
Prior to joining Jacksonville University, Toni worked as a Vice President in the financial sector with over 35 years in the industry. Ms. Higgs graduated, with honors, from the University of North Florida with a degree in Psychology.
Toni volunteers with many non-profit organizations and serves on various boards within these organizations. She is currently the treasury of the Hispanic Chamber and recently received the presidential Volunteer Service Award.
Toni enjoys spending time with her family, especially her two beautiful granddaughters. She also loves to travel, has visited many destinations in Europe, South America, and is looking forward to additional travel.
Debbie Holmes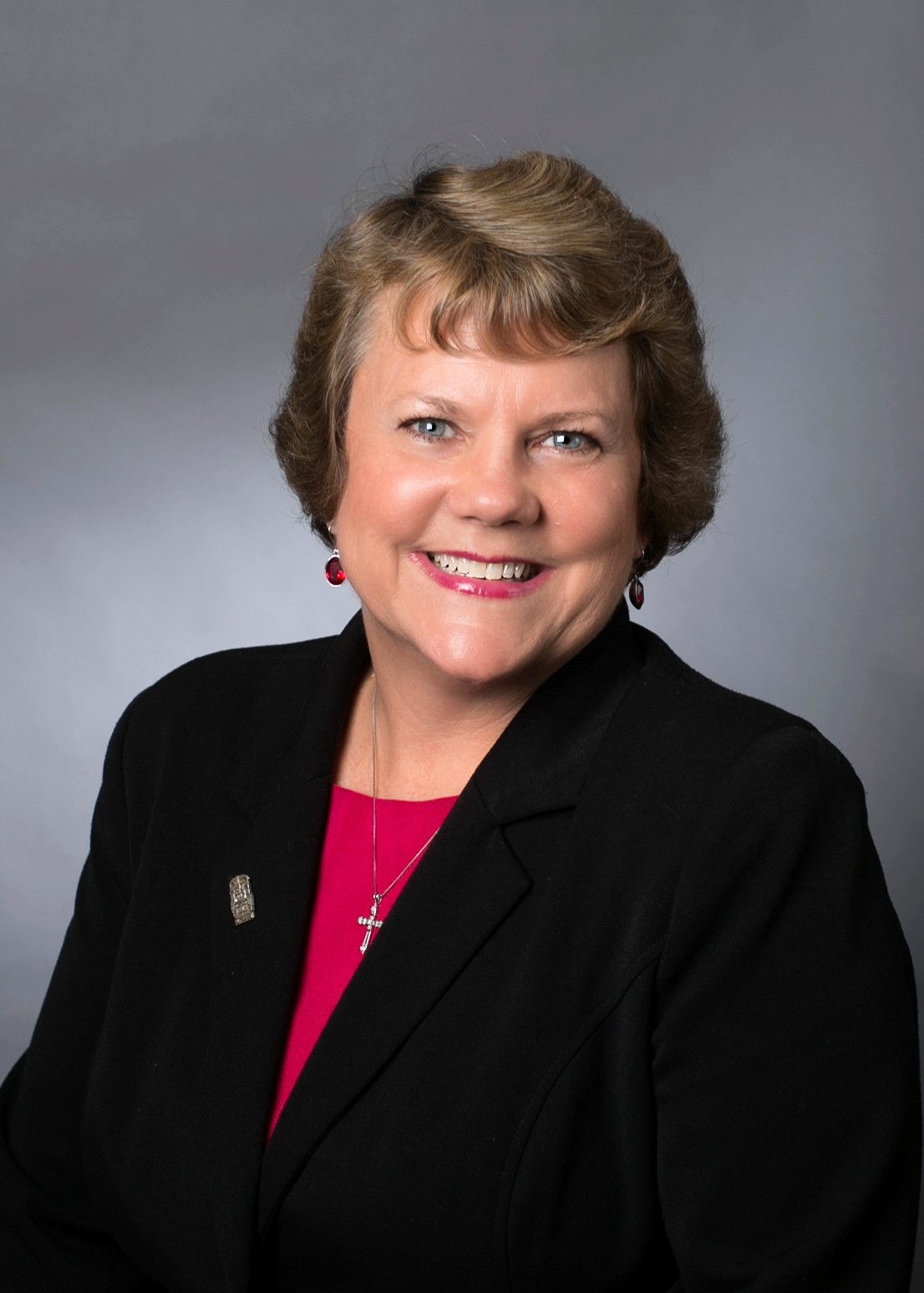 Debbie has lived in Jacksonville, FL since 1983. She attended Jones College upon moving to the area and obtained her Bachelors of Science in Data Processing. Upon graduation from Jones, she went to work for the City of Jacksonville in the Information Systems Division as an Assistant Analyst/Programmer and subsequently transferred to the Jacksonville Fire & Rescue Department as their EDP Methods Coordinator. Her job was to establish the department's first desktop/LAN environment. In 1995, she was hired by CSX Technology as a LAN Support technician. She recently celebrated 21 1/2 years with CSX and has worked on many different teams and projects over the years. Her most noteworthy projects are implementation of the Asset Tracking System which involved the use of GPS on CSX locomotives in conjunction with geofences to show train arrivals; support for the Positive Train Control initiative in which technology will be used to prevent train collisions and affects all Class 1 Railroads, passenger railroads, and some Short Line railroads; and her most recent role supporting automation initiatives for CSX's Intermodal Terminals. Her years at CSX have allowed her to focus on leading technology based teams toward completion of key company goals and objectives.
Debbie has been an active member of the local Project Management Institute Chapter for many years. When Debbie is not working, she enjoys scuba diving with her husband and spending time with her four children and four grandchildren. Debbie also enjoys supporting the community through events with Habijax, Lutheran Social Services, and the Sulzbacher Homeless Center.
Elizabeth (Beth) Johnson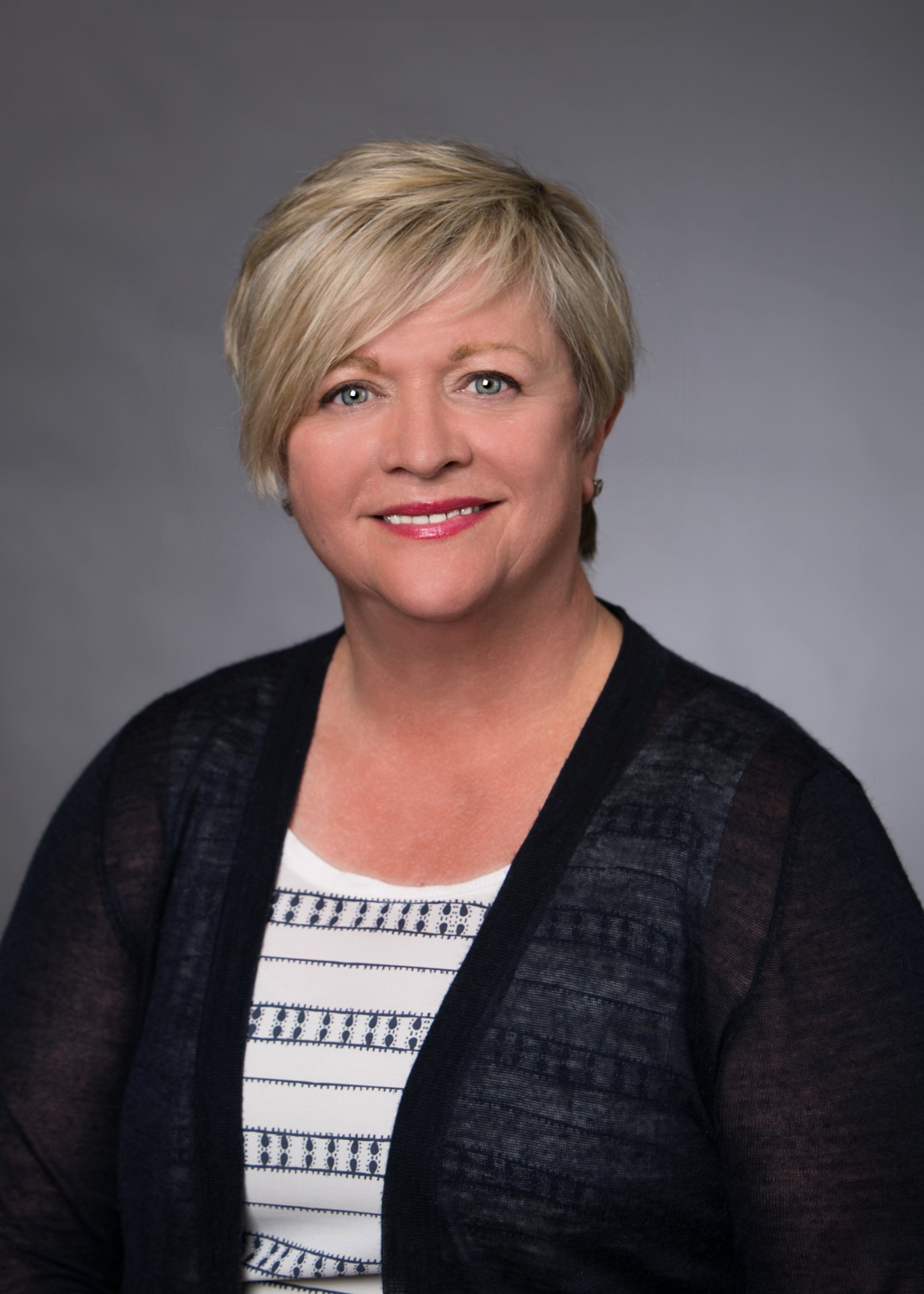 Beth has spent 35 years in the CPG industry in various roles with service providers—brokers, data providers, and media agencies. Her goal is to teach at the collegiate level when her corporate career comes to an end.
Cassandra (Cassie) Kirkland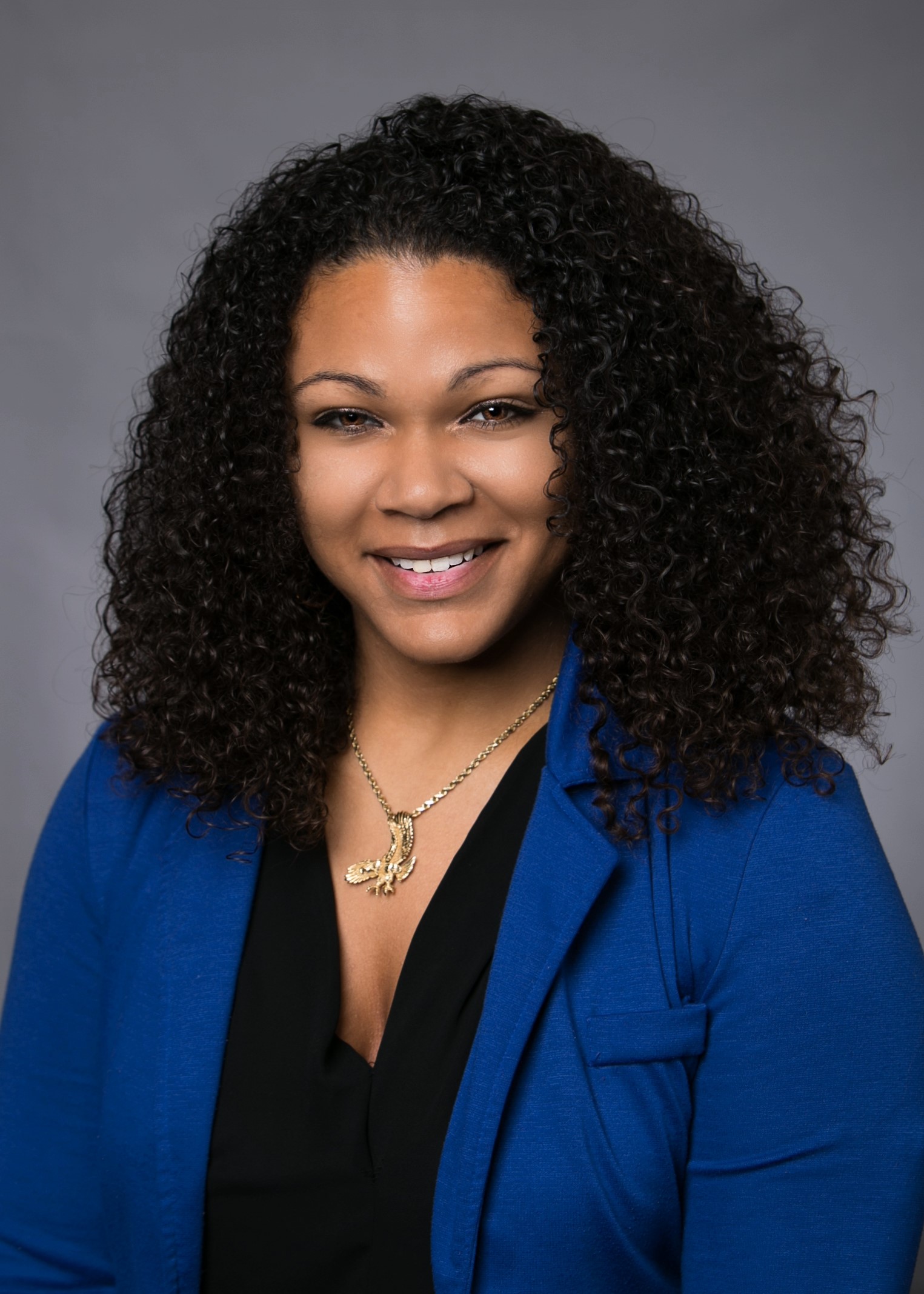 Cassie Kirkland is a Central Florida native who came to the northeast on a basketball scholarship at Flagler College in 2008. She received her Bachelor of Arts degree in Psychology in 2012 and then moved to Jacksonville to begin her career at Southeastern Grocers. She began her career at SEG as a category assistant and acted as the right hand man to the Buyer in center store grocery. She then moved on to be a Promotion Analyst for two years and now an Assistant Buyer for center store grocery. Throughout these roles, she has experience in vendor negotiations, category reviews, market trends, business related software, buying categories and merchandising. She is a disciplined problem-solver with excellent analytical and organizational skills. Detailed knowledge of business-to-business issues and resolution, procurement practices and extensive customer service experience with team members, centers of excellence, and the vendor/broker community.
Bamana Larsen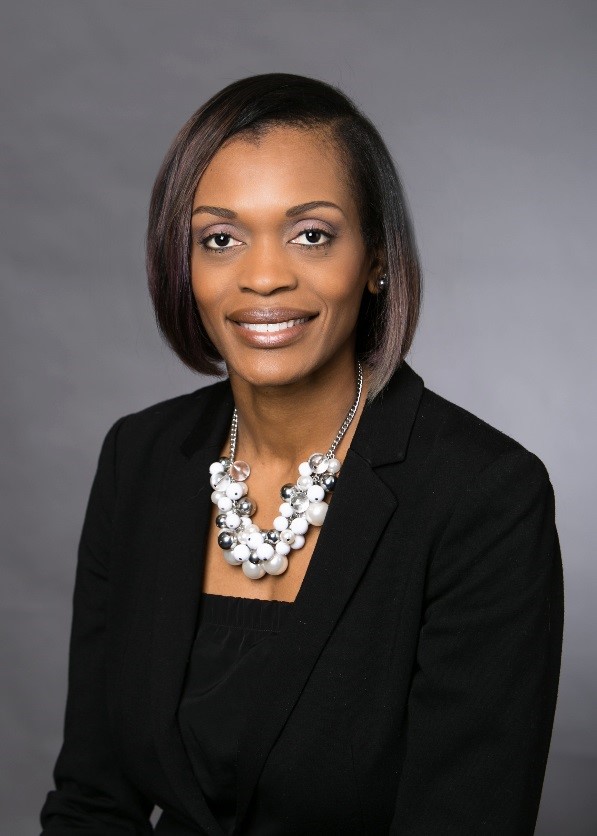 Bamana was born in Africa and raised in Kansas. She completed her undergrad at Bethune-Cookman on a basketball scholarship. Post-graduation, she worked within the financial sector. Bamana relocated to Jacksonville in 2001 to work for Merrill Lynch, where she was an analyst, first in Client Reconciliation and then in Marketing Services and Support. She is currently with Impact Church and oversees the adult learning programs, workshops and seminars. She is an entrepreneur and is certified through the John Maxwell Team. She is married with 4 children and enjoys time with her family, reading, writing and shopping.
Luke MacWilliams
Luke served four years in the U.S. Navy's expeditionary command, earning numerous medals and honors. Upon his return to civilian life, he attended Palm Beach State College and then the University of Central Florida where he earned a degree in Marketing. After graduation, he joined Target, where he is an Executive Team Lead.
Jay Marcus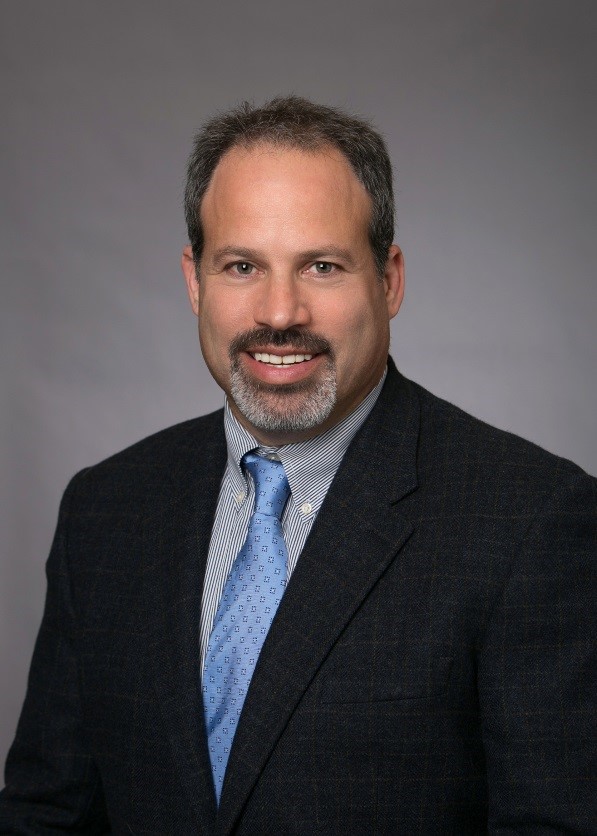 Jay Marcus is a Network Professional with over 30 years of experience in the area of Information Technology and similar fields. He moved to the Jacksonville area in the late 80's during his six year tour of service in the United States Navy, and has made North Florida his home along with his wife and two children. A graduate of the University of North Florida, Jay now serves as the Director of Network Services for Black Knight Financial Services, a leading provider of services and solutions for the Mortgage Industry.
Angela McClure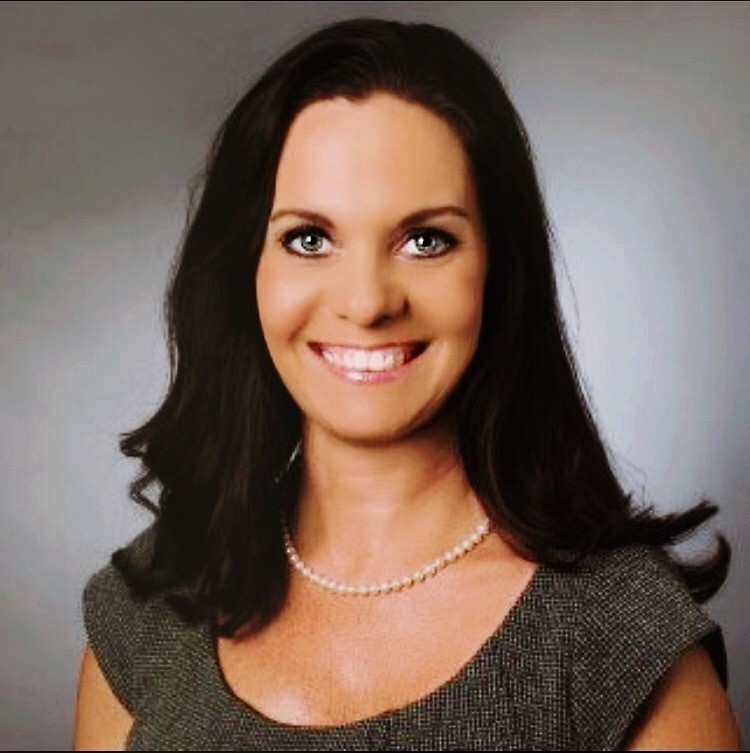 Angela McClure is the Manager of Benefits for The Main Street America Group, a Property/Casualty Insurance Company headquartered in Jacksonville, FL. Angela has over 20 years' experience in the Benefits and Human Resources industry with specific expertise in the area of retirement programs.
Angela also donates her time and Human Resources knowledge as a Board and Committee member for The Child Guidance Center, a local non-profit organization that provides services to children with mental and behavioral health issues.
Rob McGregor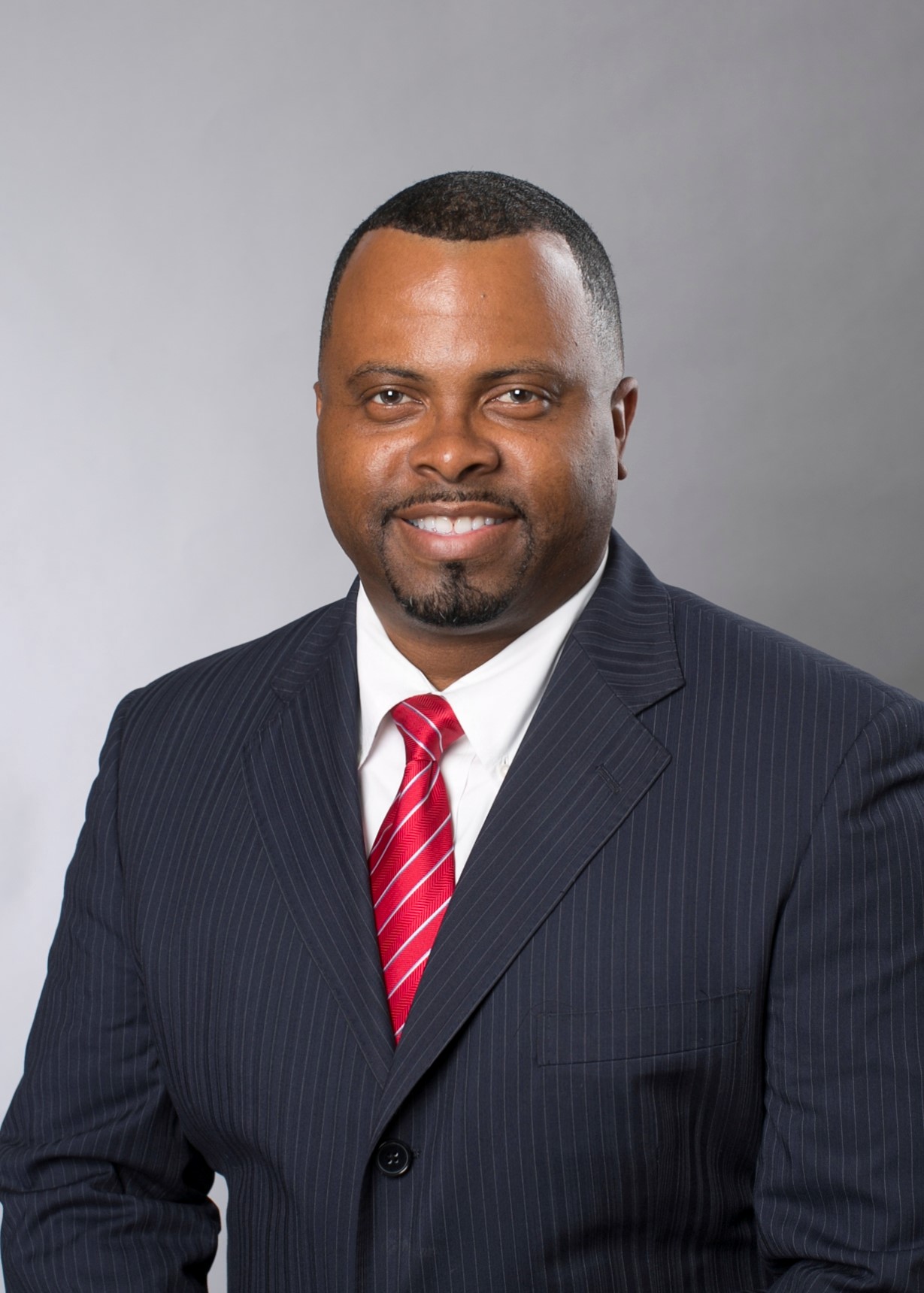 LCDR (Ret) Rob McGregor was born in Kingston, Jamaica and raised in Denver, Colorado. He enlisted in the Navy on 9 Jun 1988 and served onboard the USS KITTY HAWK (CV-63), Naval Air Station Jacksonville, and with the 3rd Marine Division in Okinawa, Japan, where he was then selected for the Aviation Enlisted Commissioning Program. Upon earning his Bachelor of Science Degree from Jacksonville University, Robert was commissioned as an Ensign in Aug 1998. Following flight training, LCDR McGregor earned his wings of gold and was designated a Naval Aviator and Combat Search and Rescue Helicopter Pilot. Flying the SH-60F, HH-60H, and MH-60S helicopters, he flew numerous combat related missions in support of Operations ENDURING FREEDOM, IRAQI FREEDOM and the Global War on Terrorism. He completed three combat deployments to the Persian Gulf on board the USS JOHN F. KENNEDY (CV-67) the USS GEORGE WASHINGTON (CVN73), and the USS HARRY S. TRUMAN (CVN75). His final Naval assignment was as the Deputy Director of the Black Sea/Eurasia Branch for the Commander of Naval Forces Europe, Africa and Sixth Fleet, where he coordinated multi-lateral training exercises and enhanced international security cooperation measures with allied partner navies in the Europe and Black Sea region. During his naval career, LCDR McGregor accumulated over 2,200 mishap-free flight hours in the H-60F/H/S helicopters and T-6B Texan aircraft and his military awards include the Meritorious Service Medal, the Navy and Marine Corps Commendation Medal (gold star), the Navy and Marine Corps Achievement Medal (silver star), and various campaign and unit awards.
Now retired, Mr. McGregor currently works for Sunrise Aviation as an Operations Specialist, while simultaneously working on his Master Degree in Human Relations from Oklahoma University, and his Executive MBA from Jacksonville University. Robert has been married to the former Lesley Snyder of Cleveland, Ohio for over twenty five year, and has two children, Tisha and Kaylie, and three grandchildren Antonio, Braylen and Aaliyah.
Mike Pyle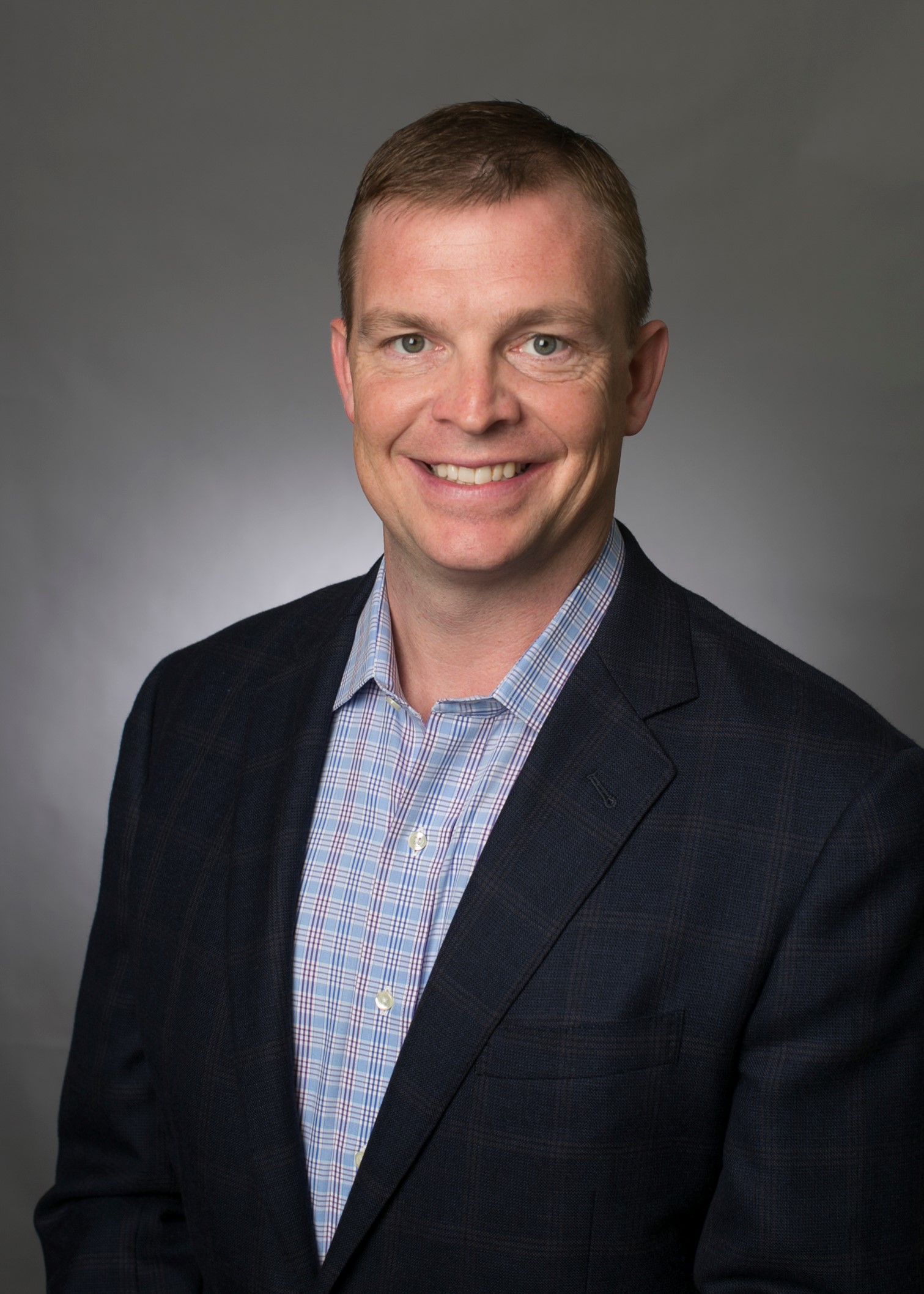 Mike currently works at Fidelity National Financial in the Enterprise Risk Management Department. Previously, he served as a Compliance Executive and as a Risk Director at Lender Processing Services (LPS) where he helped establish both compliance and risk management programs.
Prior to joining LPS, he spent over 14 years at Bank of America (BofA) in various operational, analytical and risk management roles. The last three years (2008 – 2011) were devoted to BofA's mortgage area as a Consumer Credit Executive supporting credit and loss strategies. Part of his role was to develop and implement remediation strategies in response to BofA's OCC Consent Order and pending Department of Justice settlement.
Mike started his career in 1997 at the credit card company MBNA America where he held roles as a licensed property and casualty insurance agent, credit analyst, division educator, and risk manager. In 2005, Bank of America acquired MBNA.
Mike attended Mount Saint Mary's University, in Maryland, where he received a Bachelor of Arts Degree in Rhetoric and Writing with a minor in Business and Finance. Mike and his wife Briana reside in the beach area and have two young boys that were both born during the EMBA Program!
Mark Ratica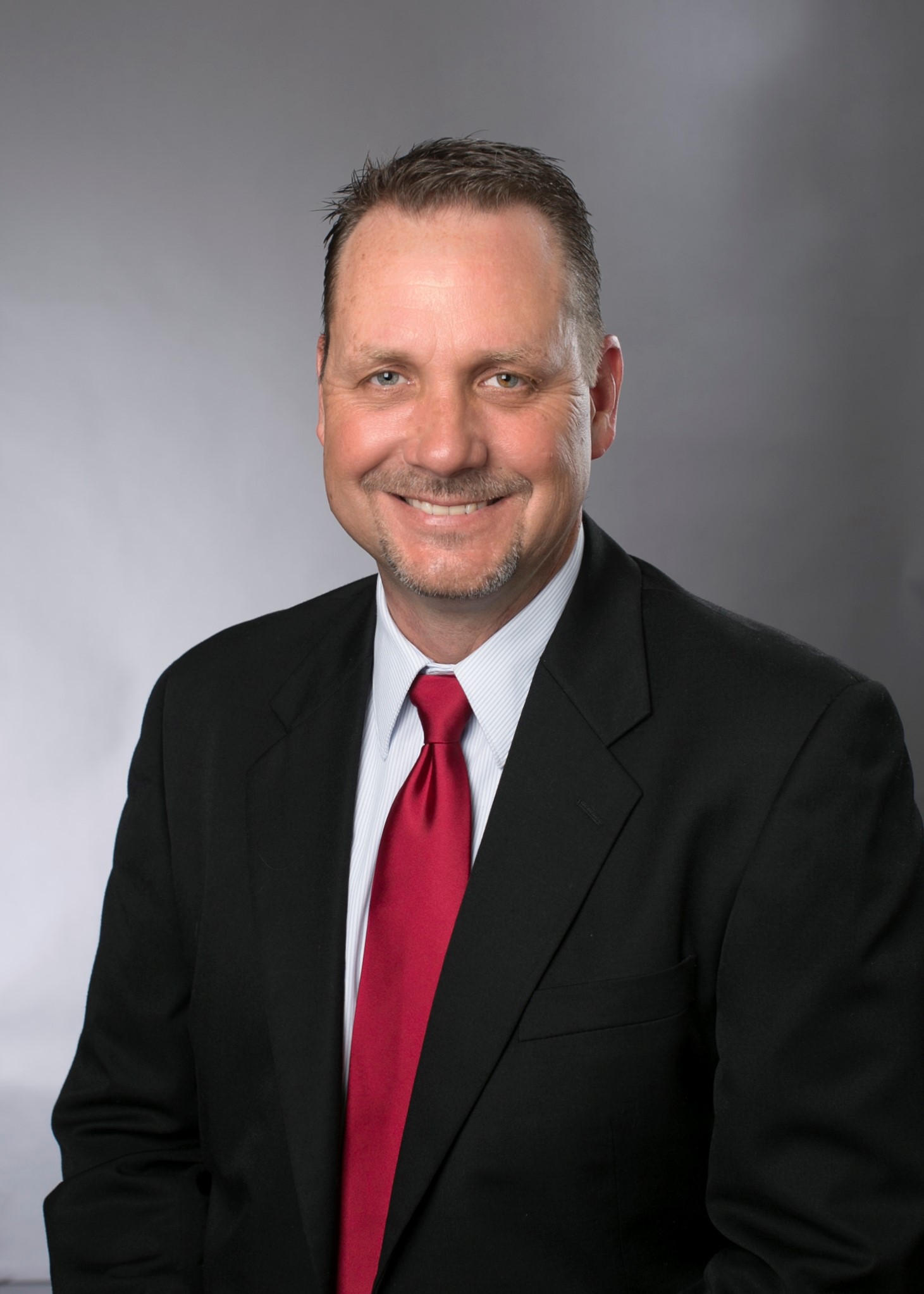 Mark Ratica, a graduate of Pennsylvania State University, has been with Black Knight Financial Services for 26 years. Black Knight Financial Services is the mortgage and finance industries' leading provider of integrated technology, services and data solutions. Located in Jacksonville, Florida, Mark currently supports Black Knight's largest client as their dedicated Technology Delivery Executive. Providing a valuable link between the client and Black Knight, Mark bridges the gaps between the technology and business domains. His current responsibilities include infrastructure management, security and audit tracking, risk mitigation, customer relationships, capacity management, and technology escalation resolutions.
Mark's long history with Black Knight crosses both core banking and mortgage applications with experience in conversions, divestitures, software upgrades, infrastructure implementations, and production application support. With over 20 years of management experience, Mark has been recognized by both Black Knight and the clients he has supported for his strong leadership and excellent customer support.
Daniel Roach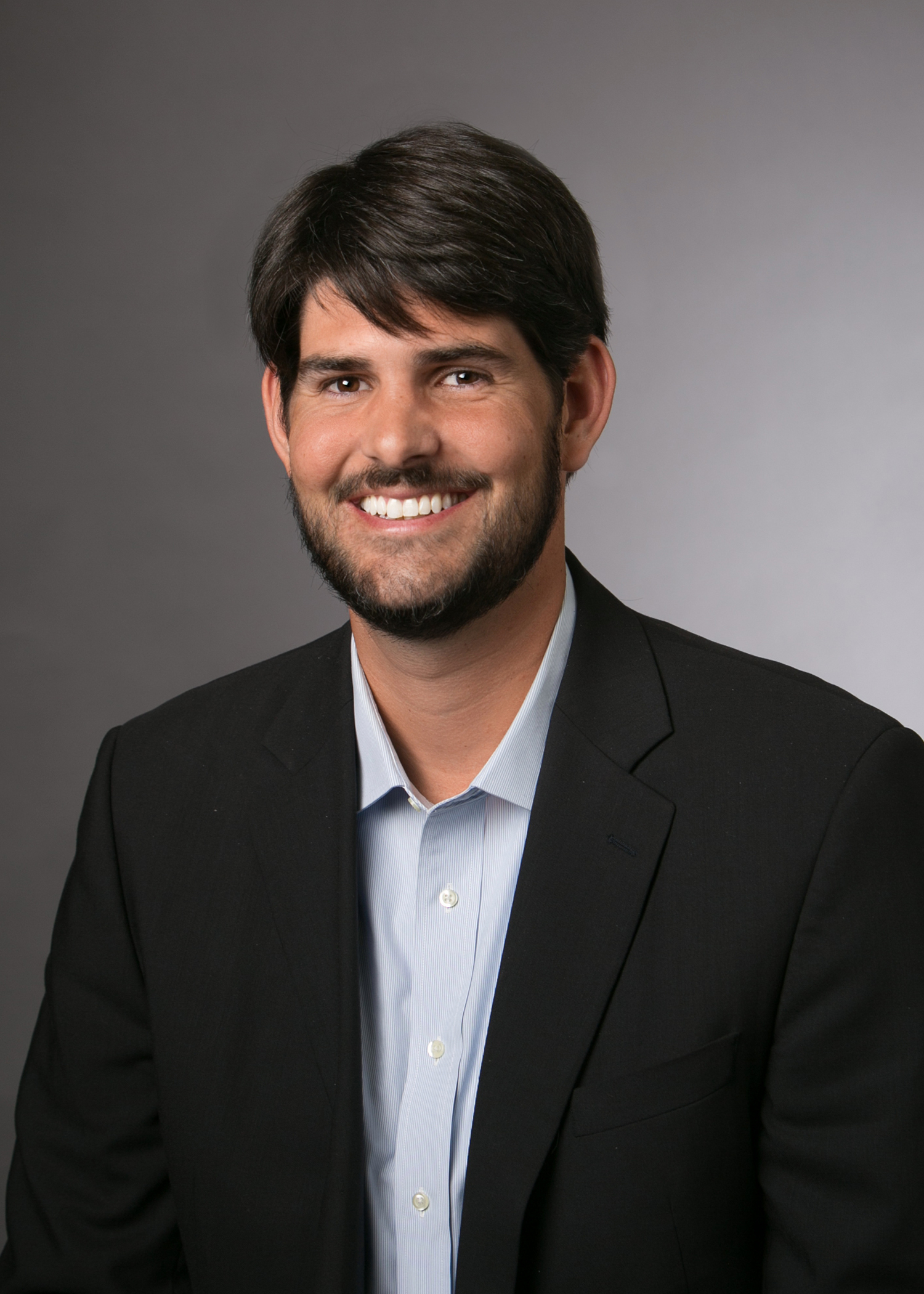 Born and raised in Fernandina Beach, Daniel attended the University of Florida after high school. Upon graduating from UF, he took a job with Smurfit-Stone doing procurement and sourcing. He later left Smurfit to Southeastern Grocers in the grocery business. He is currently managing a supply chain operations team in order to meet the needs of their corporate strategy.
Jamie Seim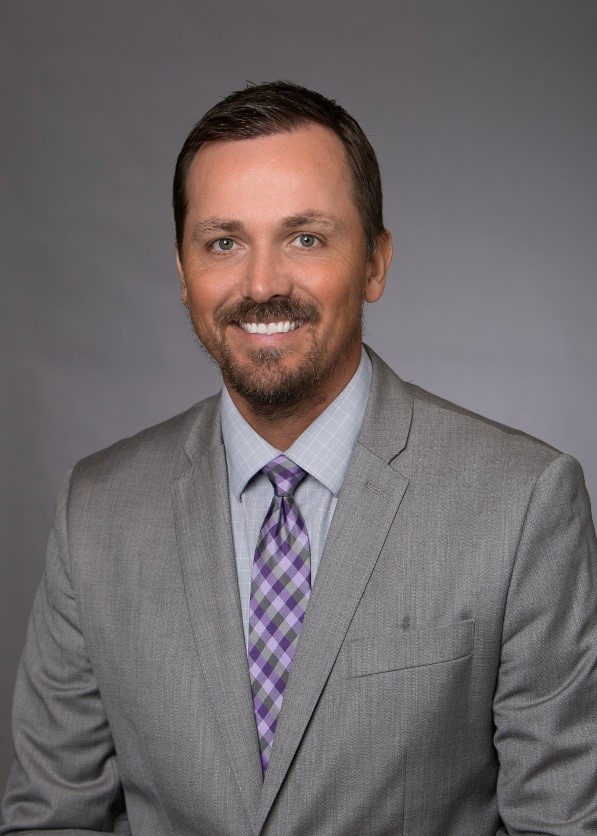 At Wells Fargo Advisors, Jamie attained his series 7 and 66 security registrations and 2-15 life, health and variable annuity insurance licenses, along with the designation of Certified Financial Planner™ Professional. Now in his 6th year with the firm, Jamie has over $30 million in assets under management with over 100 households. Originally from Grand Island, Nebraska; Jamie attended the University of Nebraska at Kearney, eventually graduating cum laude from the University of Arkansas at Little Rock with a Bachelor's Business Administration degree in Finance. Jamie played as a touring golf professional for five years on the NGA/Hooters Tour, Moonlight and Buy.Com Tours. After golf, he managed four different multimillion dollar hospitality businesses for six years before joining Wells Fargo Advisors. Jamie works with his clients who are individuals, families, businesses and institutions to help them grow, manage, preserve and transition their wealth.
Jamie is an active member of the Jacksonville Regional Chamber of Commerce where he's held many leadership positions. Jamie was honored as a top professional "40 under 40" by the Jacksonville Business Journal in 2016. His involvement in the Saint Johns County Chamber of Commerce awarded him the Pat Morgan Outstanding Member Award and he is a graduate of the Saint Johns County Leadership class of 2015. In 2014, Jamie founded a successful networking group called JAX Trailblazers, Inc. Over the years Jamie has devoted his time to many charities. These efforts earned him the 2012 Volunteer Service Award by Wells Fargo.
Lynsey Seim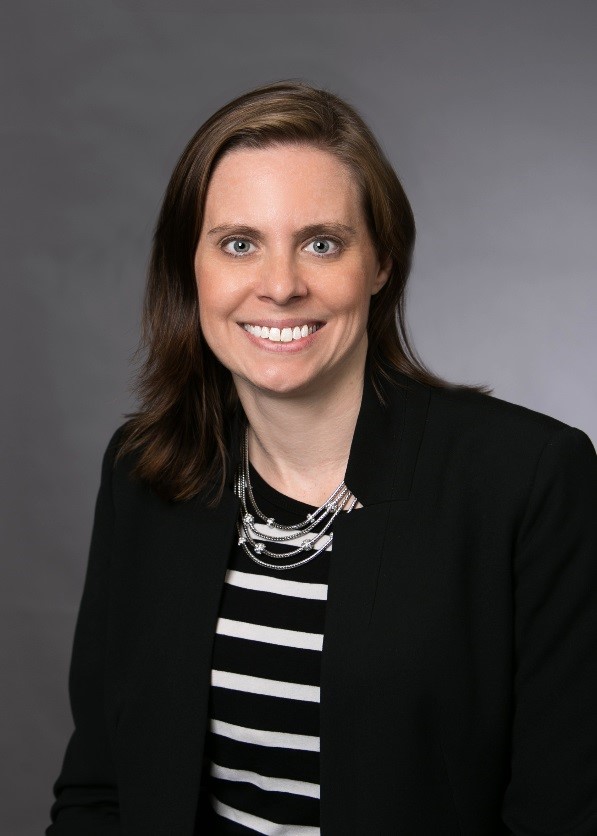 Lynsey graduated from the University of Florida in 1999 with a Bachelor of Science in Business Administration and was an associate in Business Recovery Services with PricewaterhouseCoopers. After a few years, she returned to school and graduated from the University of South Florida, College of Medicine. Her completed her residency in Internal Medicine at Mayo Clinic from 2007-2010, and she was Chief Resident from 2010-2011. Lynsey joined the staff of Mayo Clinic in 2011 and is currently a Consultant in the Division of Consultative and Diagnostic Medicine, Department of Internal Medicine.
She serves as the Medical Director of Florida and International Business for Mayo Clinic Health Solutions/Global Business Solutions in Rochester, Minnesota. She is active in multiple committees at both the local and the enterprise level at Mayo Clinic and has recently joined a community advisory board for a local Hospice center to expand her community service involvement.
Jason Sepielli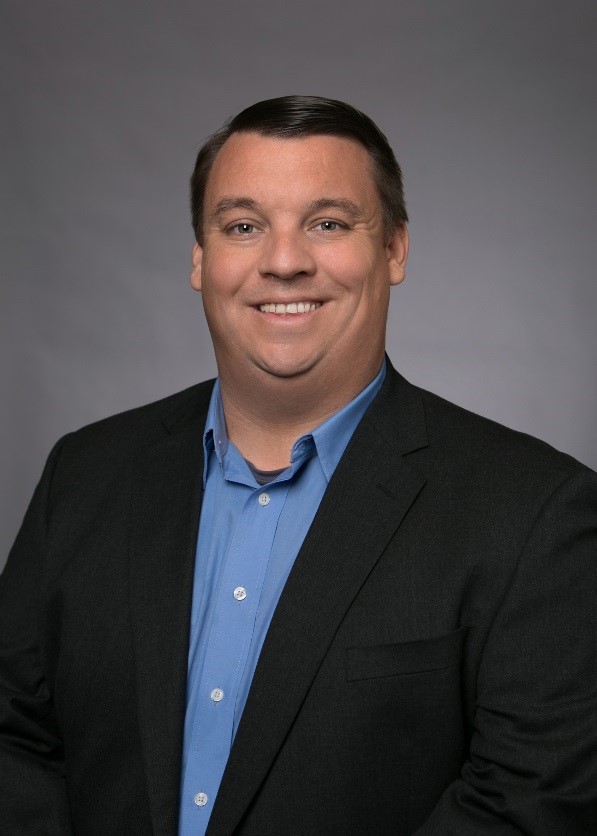 Jason has worked in IT management for the past 10 years. He specializes in process improvement, staffing and infrastructure.
Zach Simpson, Esq., CPCO
Zach Simpson was born in Chattanooga, Tennessee, and has lived all throughout the Southeast. Over the past six years, he has had the pleasure of living in Jacksonville, Florida. He just recently moved into his first house in Mill Cove with his wife, Lyndsey. Zach attended Georgia Southern University in Statesboro, Georgia, where he obtained his Bachelor of Arts degree in Political Science, while minoring in Fraud Examination. Zach began his legal studies at Florida Coastal School of Law, where he obtained his Juris Doctorate. Since graduating from law school, Zach's primary areas of practice have been corporate law along with healthcare, compliance, and personal injury.
David Smalls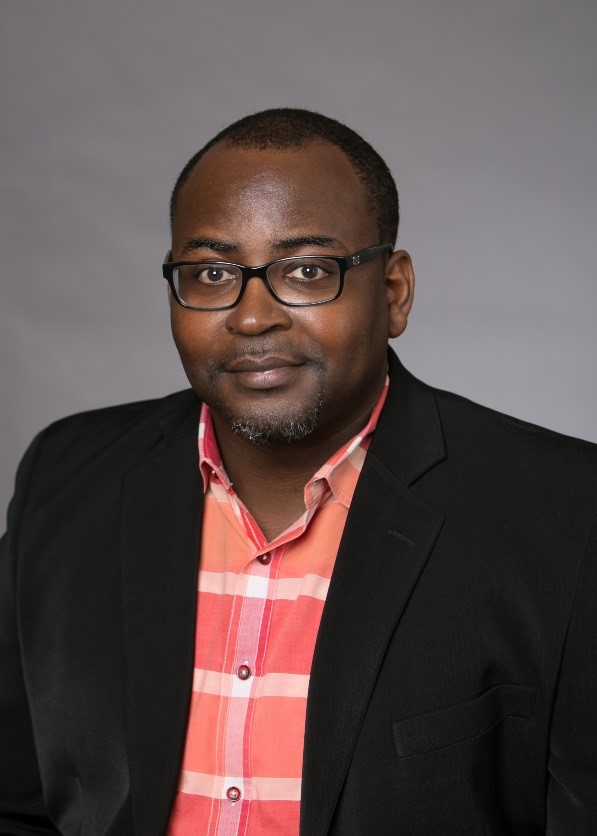 David is originally from Charleston, SC, and moved to Jacksonville in 1995 and has been here off and on ever since. He served 5 years in the US Navy as a Nuclear Machinist Mate and instructor. He started his college education at JU, but had a break and finished at the University of Phoenix. He currently works for a company that manages care for workers comp claimants. He is over the Data Management teams and is a Certified Lean Six Sigma Black Belt.
Brian Snavely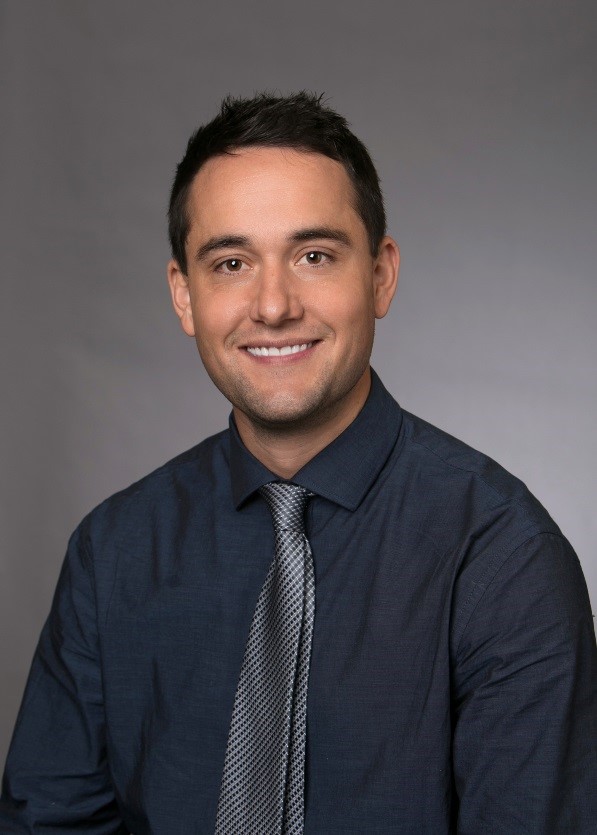 Brian was born and raised in Aurora, Colorado. After high school, Brian attended the University of Florida. Upon graduation in 2004, Brian moved to Jacksonville and started working for Fidelity National Financial. Brian has worked for Fidelity National Financial for 12 years. In 2008, Brian met his future wife, Sara Tadro, whom he married in 2013.
Amy Sommerfield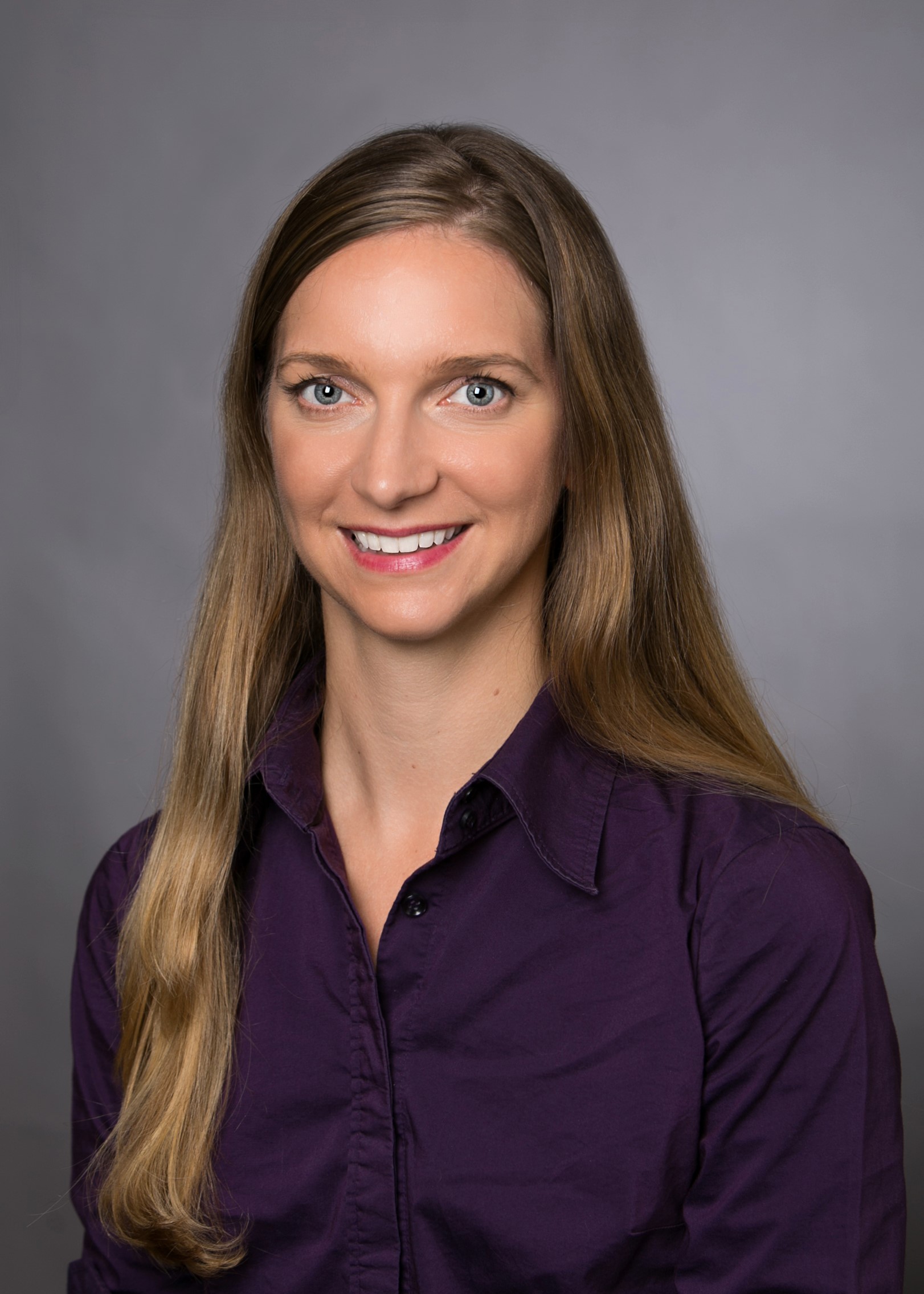 Amy grew up in a very small town in northern Michigan with her parents and older brother. After attending Western Michigan University, she graduated with a degree in Food Marketing and went to work for McCormick & Company on their Walmart team. In the 9 years she has worked for McCormick, she has held a variety of positions across Texas, New Mexico, Arkansas, Maryland and Florida. After spending four years in McCormick sales headquarters working on private label sales/marketing, she and her husband moved from Baltimore to Florida. For the past two years, she has managed the direct business with Publix from a headquarter perspective.
Dan Starratt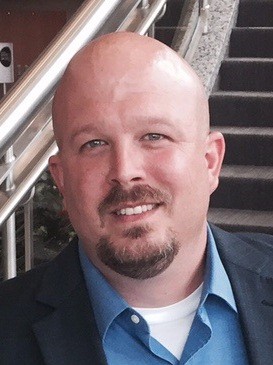 Dan Starratt joined the Black Knight Financial Services family in 2005. As the Chief Information Security Officer he is responsible for establishing and maintaining the enterprise information security vision, strategy, and program to ensure information assets and technologies are adequately protected. He leads global teams responsible for day to day security operations, vulnerability management, identity & access management, architecture, engineering, incident response, forensic operations, eDiscovery, and litigation support.
Dan has 22 years of experience managing Enterprise IT Operations and Security, including providing IT Technical & Communication Security support to the President of the United States, United States Secret Service, National Security Council, and Department of Defense as a member of the White House Military Office during the Clinton and Bush Administrations.
Dan has multiple Information Technology and Security certifications and maintains an FAA pilot certificate. He is also a lifetime member of the Veterans of Foreign Wars.
Eric Sutton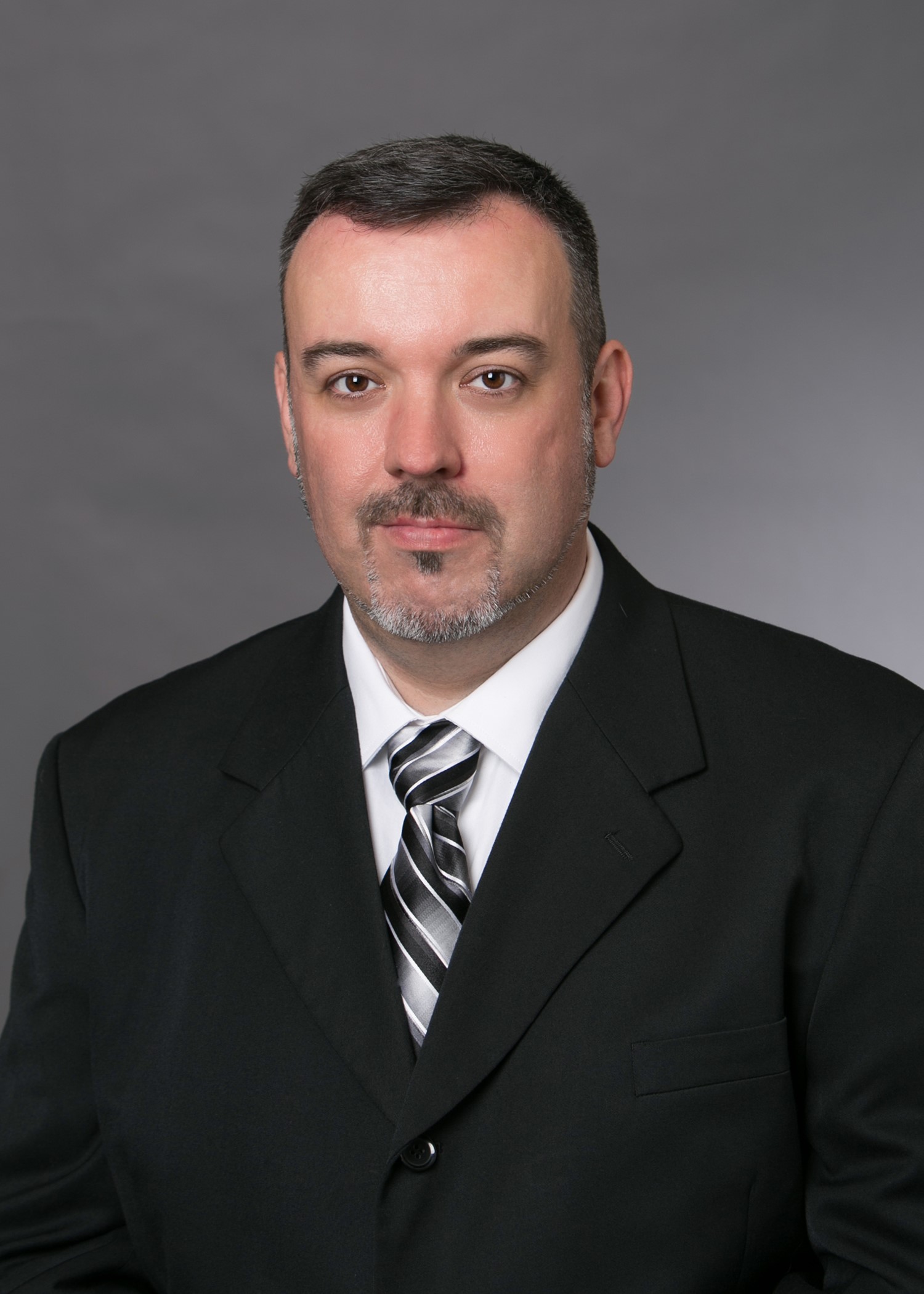 Eric Sutton received his B.A. from University of North Florida in 1998 with a major in graphic design and minor in advertising. Since then he has been a graphic designer at LSI Inc. in Jacksonville FL, creating 3D art and interactive multimedia for US and Allied Foreign Armed Forces. He has built 3D models of CH-47 Helicopters for U.S. Army training used in training for troops headed to Afghanistan following the events of 9/11. He traveled to Germany as an integral part of a team helping the German Military train soldiers on P-3 Orion flight and maintenance operations.
For the past two years Eric has served as Chairman of LSI's ESOP Advocacy and Advisory Committee's Culture Subcommittee and eight years in the general committee. In this capacity he also serves as an advisor to the company's Board of Directors, helping the Board communicate with employees to address their concerns on ESOP related issues.
During the past four years, Eric has been a certified internal ISO 9001 auditor, conducting quality management audits in different departments within LSI, such as Proposal Development, Purchasing, Courseware Development, and Application Development.
David Taylor
David was born and raised in Jacksonville, Florida and has younger brothers that are twins, James and Andrew. While in Middle and High School at The Bolles School, he played both Baseball and Football. After graduating from UF, he began his career at Acosta in the Leadership Development Program and graduated from the program in June 2008. After graduating from the program, he moved into a Business Manager position on the Grocery Team.
Robert Woodin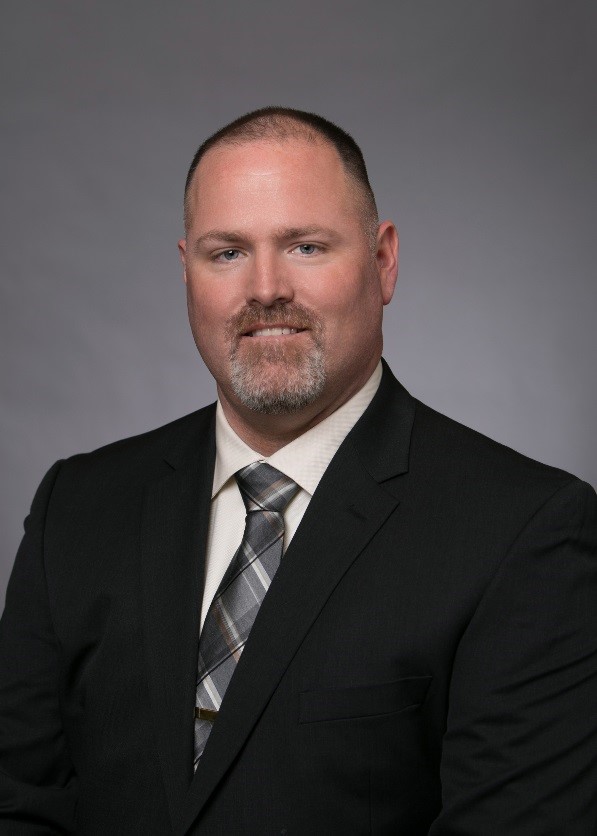 Recently retired after serving proudly for 24 years in the United States Navy, Robert Woodin is a Computer Based Training Specialist/Subject Matter Expert (CBTS/SME) at A. Harold + Associates LLC. As an accomplished project and program manager from 2006 -2012, Robert lead multiple teams of naval personnel assigned with the planning and development of 12 multi-million dollar and highly complex multinational exercises with 10 countries in Central and South America. From 2012-2014, Robert served as the Lead Instructor responsible for training 18 ships with over 150 personnel each in Cryptography Intelligence, and Electronic Warfare areas.
Robert earned his Bachelors in Business Management and Supervision (Cum Laude) at Florida State College of Jacksonville in 2015. Additionally, he has earned his Yellow Belt certification in Lean Six Sigma methodology. Robert is a professionally motivated leader who, in addition to pursuing an Executive MBA at Jacksonville University, is currently pursuing a Certified Information System Security Professional (CISSP0, Project Management Professional (PMP), and Lean Six Sigma Black Belt certification.