Contact
Nathan M. Bisk Center for Professional Studies
JU Downtown Campus
VyStar Tower, 18th Floor
76 South Laura Street
Jacksonville, FL, 32202
The Nathan M. Bisk Center for Professional Studies offers courses, workshops, and other forms of training and education to address critical skill gaps.
Mission
The mission of the Nathan M. Bisk Center for Professional Studies is to collaborate with Jacksonville University's academic units to develop and provide quality, rigorous education programs utilizing online and cohort delivery models. The NMBCPS will serve to support students in achieving their academic and professional goals, support faculty utilizing innovative pedagogy, support the community by ensuring graduates are workforce ready.
Vision
As part of Jacksonville University Downtown, the Center shares the Downtown campus vision. At Jacksonville University, we believe that education shapes every aspect of a person's life, brings communities together to solve complex problems, and creates the vision for a future filled with innovation. The Downtown Campus and the Nathan M. Bisk Center for Professional Studies aims to connect citizens of Jacksonville to global society through higher education.
Programs by College
The programs administered by the Center are provided through the colleges and institutes of Jacksonville University.
Brooks Rehabilitation College of Healthcare Sciences
Undergraduate
Graduate
Post Graduate Certificates
The following post-master's certificates are for students who have already completed their MSN degree or doctorate and are interested in pursuing additional education in an alternate specialization area.
College of Arts & Sciences
Undergraduate
Graduate
Davis College of Business & Technology
Undergraduate
Graduate
Dual Degrees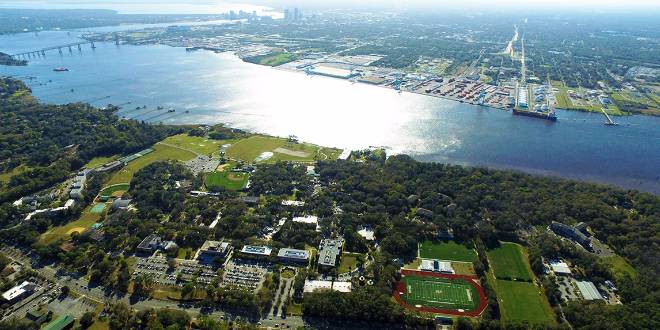 As seen in WAVE: How the University is transforming the future: A conversation with President Tim Cost