Professional Program PartnershipsPre-Law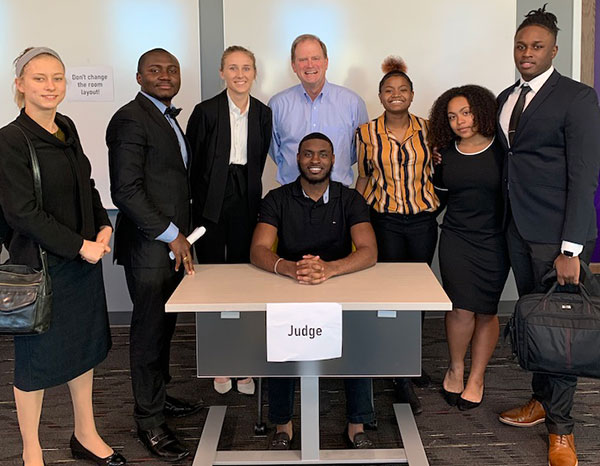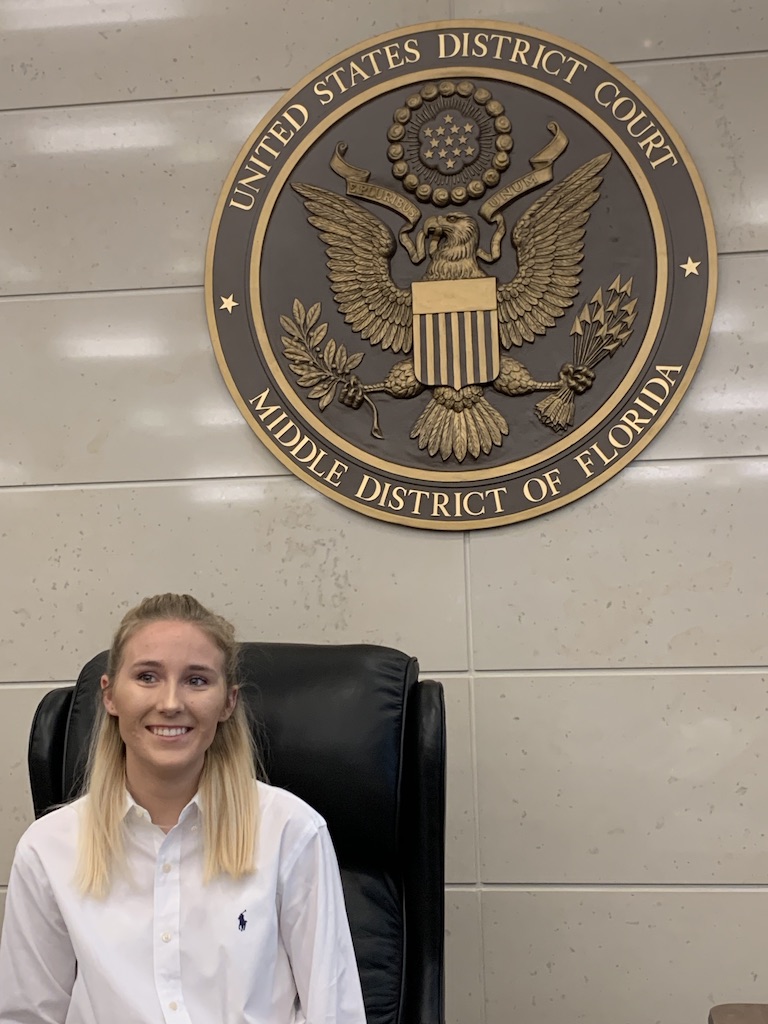 Why Pre-Law at JU?The Jacksonville University Advantage
The Pre-Law program at Jacksonville University offers a unique series of support services to help students who are considering Law School or a career in public service. The program offers the following:
A Pre-Law Advisor, Professor Austin Trantham, who is available to meet with students through in-person or virtual meetings to give advice on law-related courses offered at JU, internship opportunities, and preparing for the LSAT and law school application process. Professor Trantham's office is located in the Gooding Building, Room 219. To schedule an appointment, please contact him at atranth@ju.edu.
An active Pre-Law Society led by students that plan events, LSAT support sessions, and meetings with attorneys and judges from the Jacksonville area. Register at the Pre-Law Society on Presence to receive e-mails about upcoming events. Society membership also allows you to be included in networking opportunities and law school visits.
A Mock Trial team that competes against nationally ranked teams including Florida State and the University of Miami. The team consists of students who are both attorneys and witnesses in a series of competitions run by the American Mock Trial Association.
A List of recommended courses that focus on Legal issues and Legal Processes. These include Constitutional Law, Criminology, Ethics, and Philosophy of Law.
LSAT preparation in the form of mock exams and study sessions.
Mentorship from the Dolphin Lawyer Network—JU alumni who are now practicing law.
Internships at the Public Defender's Office, Jacksonville Bar Association, Jacksonville Area Legal Aid, and the only undergraduate internship at a federal courthouse in the state of Florida. Contact Professor Austin Trantham, Pre-Law Advisor, at atranth@ju.edu for more information on these opportunities.
A strong partnership with JU's Public Policy Institute
Law School PreparationSuggested Timeline
This brief timeline shows you different steps to take depending on your current year at JU.
Freshman Year
Discuss your interests with Professor Trantham, JU's Pre-Law Advisor
Join the JU Pre-Law Society and Mock Trial Team
Sophomore Year
Take law-related courses
Begin studying for the LSAT, including taking a practice exam
Observe a trial in Jacksonville
Junior Year
Register for and take LSAT
Complete a legal internship if possible
Research potential law schools of interest
Senior Year
Request recommendation letters for law school applications
Submit applications to law schools
Dive in.
Interested in pursuing your Pre-Law dreams at Jacksonville University?
Contact Information College of Arts & Sciences
Quick Links