Performances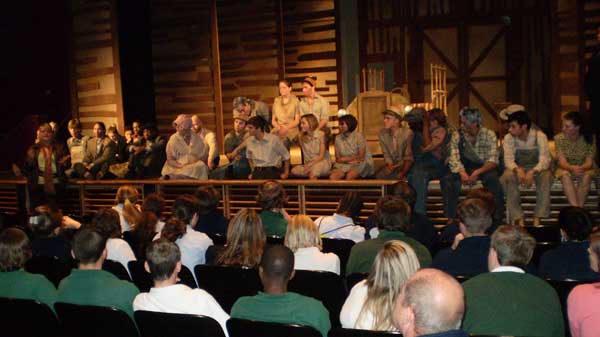 Facilities & Resources:
Swisher Theatre is a 475-seat proscenium house and is the primary venue for the Department of Theatre and Dance. Studio 19 is a small black box space and is used for acting classes, student-directed productions, and more experimental productions.
Outcomes:
A number of Jacksonville University graduates enjoy successful careers in the entertainment industry. Among them are: Jay Thomas, an award-winning actor who starred on network television in Murphy Brown and in the hit movie Mr. Holland's Opus; Leanza Cornett, Miss America 1993 and Lifetime Network television personality; Shawnae Jebbia, recent Miss USA and an ESPN television personality; Milt Skelton, a Second City TV alumnus and owner/operator of a Chicago community theatre; Bruce Helford, executive producer of hit TV shows including Roseanne and The Drew Carey Show; Troy Spurlin, a Los Angeles-based stage and television actor; and Devlin Mann, an independent film producer who appears on Suddenly Susan.
​