​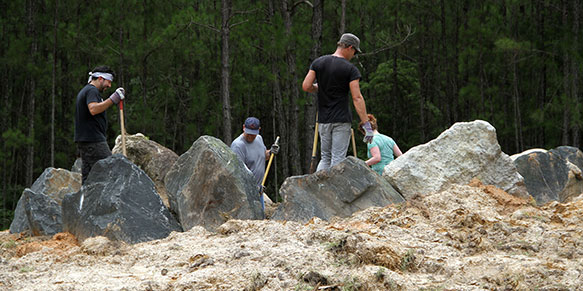 MFA Students creating land art at White Oak Conservation Center.
The M.F.A. program strongly encourages applications from the international dance community. Since 1964, JU has developed artistic exchanges of artists, students and teachers with 61 countries around the world. We value the contributions that can be made to the program by students from countries outside the U.S. Students whose native language is not English.
submit results of the TOEFL, if taken (JU recommends that the TOEFL be taken, but it is not required.)
complete the Confidential Declaration and Certification of Finances form.
For More Information: Call 001-904-256-7000, 001-800-225-2027 or
email Rakia Naze at rnazel@ju.edu
Jacksonville University | 2800 University Blvd North Jacksonville, FL 32211
​​​