Stacy Isenbarger
​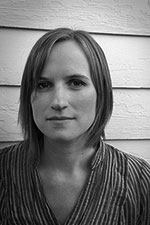 In recent years, Stacy Isenbarger's motivation for creating dialog through imagery and form has shifted from expressing poetic narratives into highlighting perceived boundaries built from one's environment and cultural understanding. Her approach is driven from her interactions with varied communities in various regions of the United States and a vibrant village community in Jetpur, Rajasthan, India. Shared personal narratives and spiritual perspectives from others continue to push her work into new directions. Through interplay of media and iconography, She develops artworks that allow viewers to consider both the power and shortcomings of these outside dynamics. Her work challenges viewers' assumptions and offers new perspectives of their own cultural and spiritual judgments.
Stacy Isenbarger's artworks incite viewers through dynamic interplay between media, space, and cultural signifiers. Her work simultaneously investigates ideas and materials, transforming the familiar in new and thought provoking ways. Her philosophically charged works challenge our assumptions of our environment and the cultural barriers we build for ourselves.
Stacy Isenbarger currently resides in Moscow, Idaho. She is an Assistant Professor in the Department of Art + Design at the University of Idaho. Stacy received her MFA in Sculpture from the >Lamar Dodd School of Art at The University of Georgia in 2009 and received her BFA at Clemson University in 2005. She is also the President of FATE (Foundations in Art: Theory & Education). ​
​