Mentors, Guest Artists and Faculty
​​​​​​Mentors and Guests
​​
​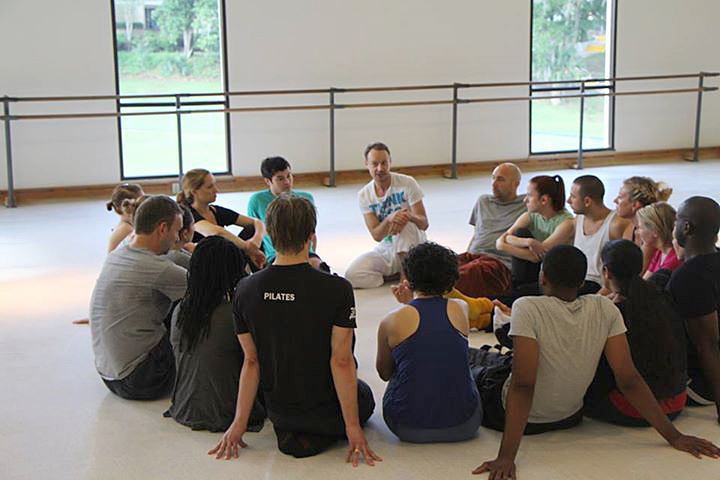 ​Guest artist Juri Nael with MFA students. Juri Nael is a choreographer, movement director and teacher currently based in London. He holds BA in Choreography (Viljandi Culture College), MA in European Dance Theatre Practice (LABAN), MA in Text and Performance Studies (Royal Academy of Dramatic Art), MA in International Performance Research (University of Warwick) and MA in Theatre Studies (University of Amsterdam). Currently he is doing a PhD in Theatre and Drama at Royal Holloway, University of London, where his focus is on communication between actors and directors in rehearsal environment.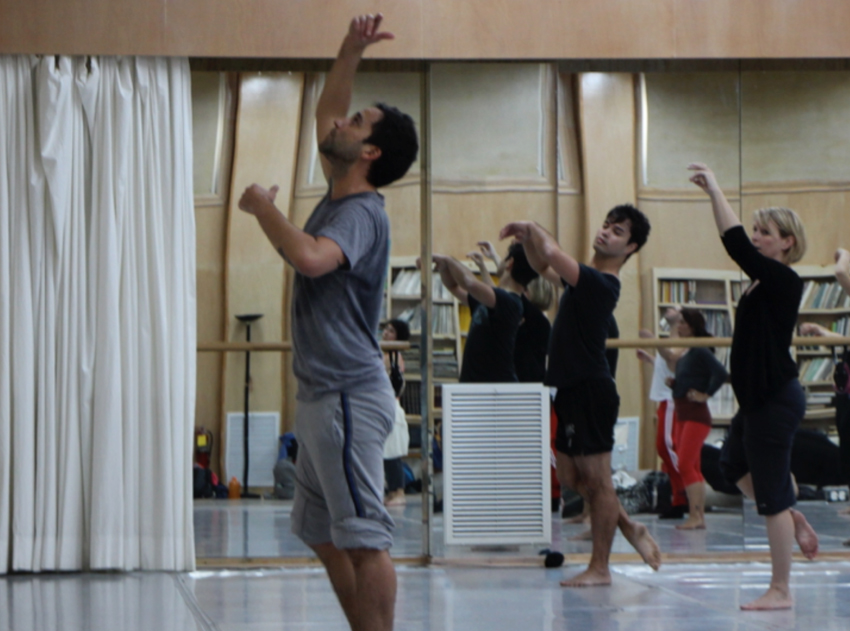 ​
Guest artist Mario Zambrano dance workshop. Zambrano's website​ Residency interview
Guest artist Alonzo King in the center with MFA Choreography students. King's website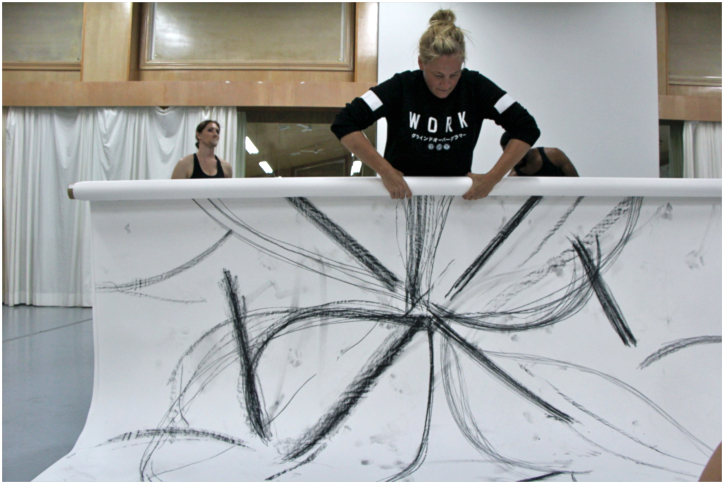 Guest artist Heather Hansen after workshop. Hansen's website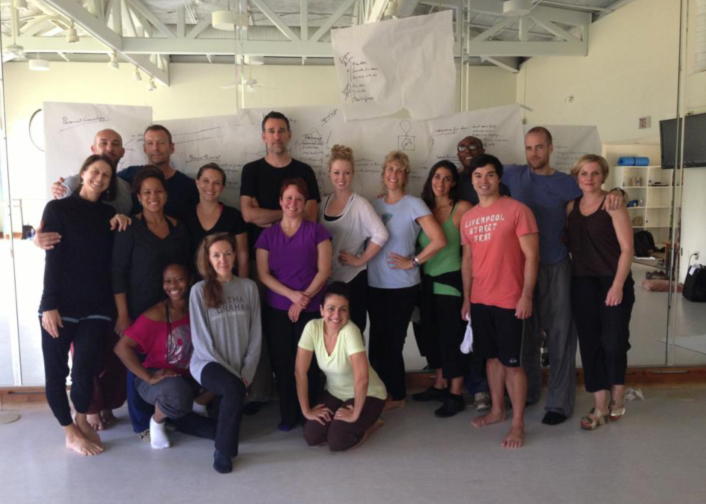 Guest artist Michael Klien with MFA students. Klien's website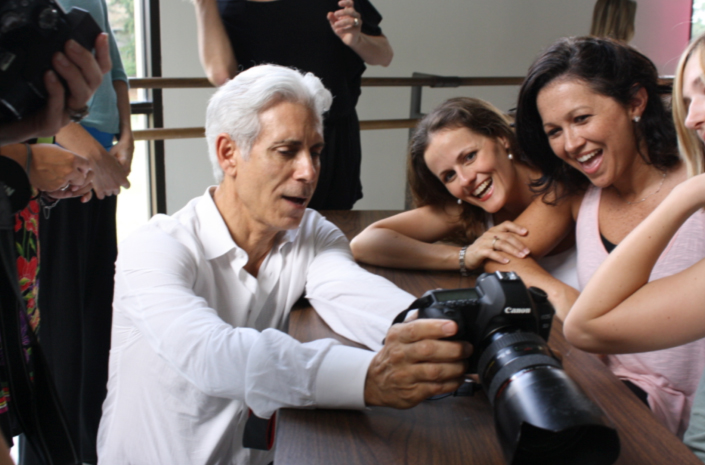 Guest artist Steven Carras working with MFA students. Carras' website
Recent Undergraduate Guests Include:
David Parsons
Kiara Eli
Jennifer Muller
Missy Pounder-Reston
Christain Von Howard
Tiffany Sullivan
Arturo Fernandez
Erica Dankmeyer
Rhonda Stampalia
Kelly Drummond Cawthon
HT Chen & Dancers
Wes Chapman
Pilobolus
Marybeth Hurtt



Attila Joey Csiki
Adrienne Clancy
Urban Bush Women
Edward Villella
Renee Harris
Sharpiro & Smith
Jacques D'Amboise
Dana Michaels
Andy Wong
Bill Evans
Lorry May
ABT II
Edinborgh Dance Company
Drew Sandbulte​​​​
​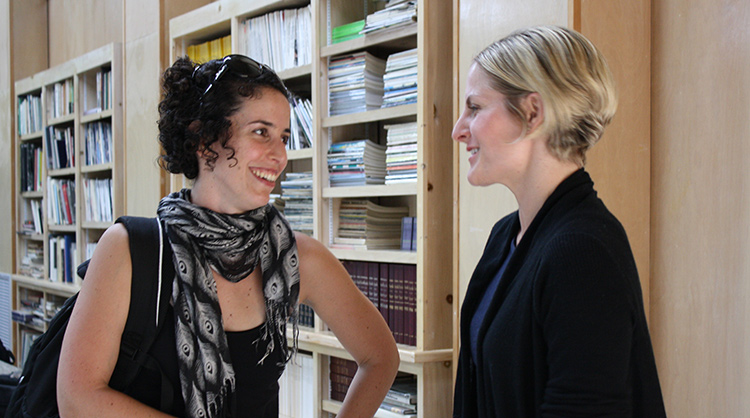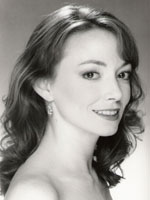 Cari Coble received her early training at the prestigious Washington School of Ballet, North Carolina School of the Arts, and The Pennsylvania Ballet. Professionally, she has danced for such companies as Alabama Ballet Company/Ballet South, The Appalachian Ballet Company, Festival Ballet-Atlanta, and The Ballet Company of Spokane. She has also appeared as a guest artist for many projects including the Spoleto Festival-Charleston, the International Ballet Competition Gala-Jackson, the International Improvisational Festival- Birmingham, Adele Myers and Dancers-New Orleans, Several Dancer's Core- Atlanta, The People's Touring Project-NYC, and Sydney Olympics 2000. Cari received her BA from Birmingham-Southern College and her MFA in dance at Florida State University where she was the recipient of the Suzanne Farrell Fellowship and the School of Visual Arts and Dance Teaching Fellowship. Currently she is Professor of Dance and Director of Graduate Programs for CFA at Jacksonville University, Florida, where she has choreographed and performed numerous original works.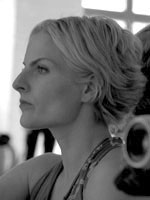 The program is co-directed by
Christina Teague-Mann
she graduated with a Distinction in Choreography from the Laban Center London, England. Mrs. Teague-Mann has had the honor of having her work presented in Peking, London, Paris, Berlin, Portugal, New York, Chicago, Miami among several other locations in the states and abroad. She has undertaken the development and role as director of numerous arts programs in the United States and abroad.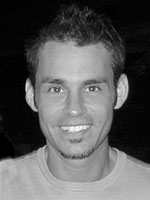 Brian Palmer, a native of Parkersburg, West Virginia, graduated with a Masters of Fine Arts in Dance from Florida State University where he was the recipient of a Suzanne Farrell Fellowship. He received his Bachelor of Fine Arts in Dance from Radford University. For nine years Mr. Palmer was a member of Richmond Ballet where he performed as a soloist and was responsible for the lecture demonstration series, which was presented throughout the Commonwealth of Virginia. Mr. Palmer, most recently, has been a member with Suzanne Farrell Ballet sponsored by the Kennedy Center for the Performing Arts in Washington DC. He is currently an Associate Professor of Dance and Chair of the Division of Theatre and Dance at Jacksonville University, and adjunct faculty at Douglas Anderson School of the Arts.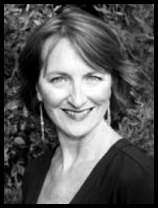 Lana Carroll Heylock, has spent her life involved in dance. Upon completion of her Bachelor of Fine Arts degree in dance from The University of Akron, Ms. Heylock served as Head of Dance Institute, the pre-professional dance program for children ages 3-18, as well as full time dance faculty at The University of Akron from 1994 - 2008. Under her direction, Dance Institute produced the first full length fairy tale "The Snow Maiden" at the Akron Civic Theater and E.J. Thomas Performing Arts Hall. She also created a valuable collaboration with GroundWorks Dance Theatre, and participated as a founding member of the Heinz Poll Summer Dance Festival. Ms. Heylock envisioned and created the Gena Carroll Scholarship Fund and was the driving force behind the annual "Pointe to the Future" Benefit that raises money for scholarships, faculty recognition, and school productions.
Ms. Heylock's extensive performing experience includes the companies of Ohio Ballet in Akron, Ohio and Pearl Lang, Peter Sparling, and Diane Gray, all in New York City. In 1980, Ms. Heylock was invited to join Jennifer Muller/The Works Dance Company where she performed as a soloist for over 14 years. As Special Projects Director of the Muller Company, Ms. Heylock assisted Jennifer Muller in the restaging of "Speeds" on The Alvin Ailey American Dance Company in New York City, "Couches" and "The Enigma" on the Kriztina de Chatel Dance Company in the Netherlands, "Glass Houses" and "Fields" on the Bat Dor Dance Company in Israel, and the full evening production of "Beach" on Tanzforum Dance Company in Germany.
Nationally and internationally, Ms. Heylock has garnered a reputation as a master teacher and rehearsal director at reputable schools such as Jacobs Pillow, Stephens College, The Martha Graham Dance Center, The Limon Institute, Alvin Ailey Dance Center, Sarah Lawrence College, Barnard College, and New York University. Among numerous other engagements around the world, she has taught workshops at the Tokyo and Osaka Schools of Dance in Japan, The Amsterdam Theatre School in the Netherlands, The National Ballet School in Belgium, The Dance Point Festival in Germany, Le Menagerie de Verre in Paris, The Dance Loft in Switzerland, The International Dance Weeks Festival in Austria, and the Opera House in Rio de Janeiro, Brazil.
Ms. Heylock has been honored by her students for several years to be listed as one of the "Best Teachers in America" in Who's Who among Americas Teachers and she is very proud to have received the "Outstanding Artist" in Dance Award from the Akron Arts Alliance in 2004.​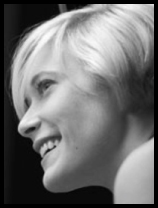 Tiffany Sullivan Fish A performer, choreographer who has embraced her current state of constant transition. During her attendance at Jacksonville University for her BFA she was awarded Most Outstanding Performer/Southeast Region by the American College Dance Festival and Dance Magazine, which culminated in a featured performance at the Kennedy Center. Following graduation she began her professional career with the Genesis Dance Company and worked for the Genesis Foundation for the Arts doing outreach programs throughout Brooklyn, The Bronx, Manhattan and Connecticut.​
She then went on to perform with the Metropolitan Opera with such artists as Sean Curren, Doug Varone and Julie Tayor. She has done artistic residencies in the Jacksonville area with Jacksonville University, Florida State College of Jacksonville, Episcopal High School and Douglas Anderson School of the Arts. She most recently was in residency with The Dancers Workshop though The Center for the Arts in Jackson, WY. Tiffany is currently living in Jacksonville while working on her MFA and beginning her investigation into the world of Dance on Film in which she is actively recruiting collaborators.​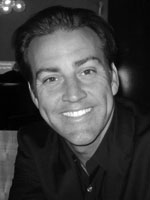 Bill Hill holds a Master of Fine Arts degree in Electronic Intermedia from the University of Florida and a Bachelor degree in Communications from the University of North Florida. He is a receiptant of a University Academy of Scholars Grant funded in part by the Jessie Ball duPont Fund. His work has been exhibited at the THAILAND NEW MEDIA ART FESTIVAL in Bangkok, Thailand, the VAD 2003 - FESTIVAL - VALINTERNACIONALDE VIDEO ARTS DIGITALS in Girona, Spain, the V SALON INTERNACIONAL DE A RTE DIGITA Lin La Habana, Cuba, PixxelPoint's international exhibition in Slovenia, Siggraph's Annual International Conference, as well as in galleries and museums throughout the United States. His work has been published in numerous periodicals and newspapers including Computer Arts, Exposure and Leonardo, in addition to the book entitled "Art, Technology, Consciousness: Mind @ Large". Presentations on his work have been given at national and international conferences including Siggraph, the College Art Association, the International Symposium on the Arts in Society, International Conference on Computer, Communication and Control Technologies, and Consciousness Reframed at the Centre for Advanced Inquiry in the Interactive Arts in Newport, Wales.​
​​​
​