MFA Cohorts 2019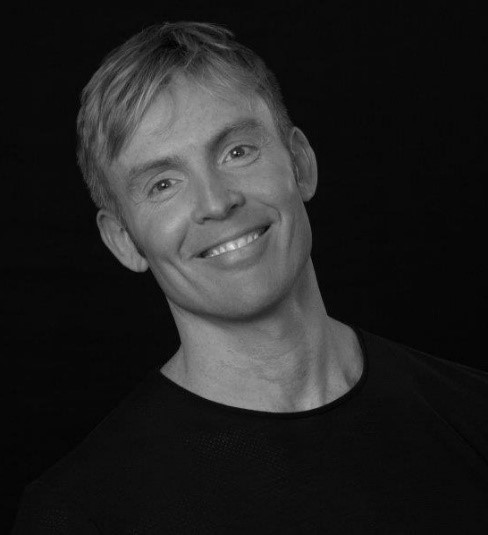 Christopher Alloways-Ramsey
Christopher Alloways-Ramsey graduated cum laude, Harvard University, June 2003. He has danced professionally for Boston Ballet, Cincinnati Ballet, Ballet West, BalletMet Columbus and Alabama Ballet. As a student, Christopher received the majority of his classical training from Mira Popovitch and Dame Sonia Arova. Subsequently, he trained on full merit scholarships at The Kirov Academy, School of American Ballet, San Francisco Ballet, and Houston Ballet. Christopher graduated from high school at (Universty of) North Carolina School of the Arts. As a guest artist with regional ballet companies around the US, Christopher's repertory includes Siegfried in Swan Lake, The Prince in Sleeping Beauty, Sugar Plum Cavalier in Nutcracker, Albrecht in Giselle, Paris in Romeo and Juliet, The Blue Boy in Les Patineurs, and Monotones 1. Christopher's Balanchine repertoire includes Concerto Barocco, Western Symphony, Symphony in C, Rubies and the Third Theme pas de deux from The Four Temperaments. Mr. Alloways-Ramsey has also performed roles in the ballets of 20th-Century masters Cranko, Van Dantzig, and Jose Limon. As an educator, Christopher was previously on the faculty at Boston Arts Academy, American Academy of Ballet, Boston Youth Moves, Boston Ballet and Boston Conservatory. He has taught company classes for Alvin Ailey American Dance Theatre while they were on tour in Cape Town and Complexions Contemporary Ballet when they toured to Boston. Christopher was a 2013 recipient of National Artists Teacher Fellowship Award. From April 2014 until June 2016, Christopher was the Ballet Master for Cape Dance Company and Head of the Classical Ballet Department at Cape Academy of Performing Arts, in Cape Town, South Africa. During his tenure, he was responsible for creating and implementing the Professional Track School for 9-18-year-old students, a dedicated Men's Program, and a full-time tertiary program for classical ballet majors. Christopher was the teacher and coach of 2016 South African International Ballet Competition Gold Medalist, Neline Theron. Mr. Alloways-Ramsey is an ABT® Certified Teacher, who has successfully completed the ABT® National Training Curriculum Teacher Training Intensive in PrePrimary through Level 5.
---
---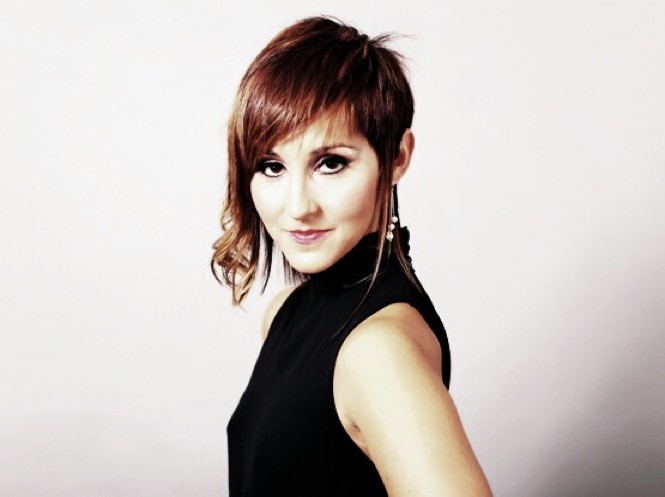 Stephanie Bauger
Stephanie Bauger (Dominican Republic/Argentina) studied first classical ballet in the Dominican Republic before obtaining a scholarship for the Escuela Nacional de Ballet in Cuba where she studied for a period of three years. She graduated with honors in 2000 and was accepted at Ballet Nacional de Cuba, under the direction of Alicia Alonso. Stephanie subsequently joined Ballet Argentino in 2001, directed by the famous Argentinean dancer Julio Bocca, where she danced for 7 years and where she was partnered many times by Julio Bocca himself. She performed works by Mauricio Wainrot, Oscar Araiz, Ana Maria Stekelman, Jose Limon, Martha Graham, Mauro Bigonzzeti, Balanchine, Chet Walker, Alberto Mendez, William Alcala, Lidia Segni, Twyla Tharp, Alvin Ailey. Since 2009, Stephanie has been a principal dancer at Ballet Nacional Dominicano where she has worked with choreographers such as Alberto Méndez, Carlos Veitía, Antonio Gómez, Annabelle Lopez Ochoa, Anna Maria Stekelman, and others. Besides her responsibilities as a dancer, she also worked as a Ballet Master, subdirector and artistic assistant of the director of the Ballet Nacional Dominicano. Stephanie has been assisting choreographer Annabelle Lopez Ochoa on the works that she has created for Ballet Nacional Dominicano, Ballet Nacional de Cuba, Atlanta Ballet and Ballet Hispanico of NYC. She also has created the pre-professional program from the Escuela Nacional de Danza where she regularly teaches ballet to the 5th year. She works as a ballet master in the Contemporary National Dance Company directed by Marianela Boan. Currently she is studying the MFA program in Choreography at Jacksonville University.
---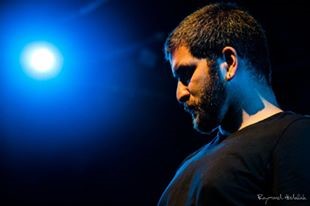 Jimmy Bechara
Jimmy Bechara was born in 1987 and started dancing at Al-Sarab Alternative Dance School when he was 3 years old. He, in parallel, began to take gymnastics when he was 5 years old at Buddha Club. He obtained his dance degree in 2005 and continued to study in the teaching program until he obtained his teaching diploma. He graduated in 2008 from Balamand University with a BA in physical education. He is currently a member of Al-Sarab Alternative Dance Company as well as a teacher and teaching coordinator at Al-Sarab Alternative Dance School. He has been in several Sarab performances, both nationally and internationally, since 2002. He participated in six International Dance Day Festivals as a performer and since 2012 as an instructor. He Choreographed the 1st vertical dancing show in Lebanon and the middle east through a combined show between USJ, AL-Sarab Alternative Company and X-Ploriders. He is currently teaching a modern dance at the Lebanese American University.
---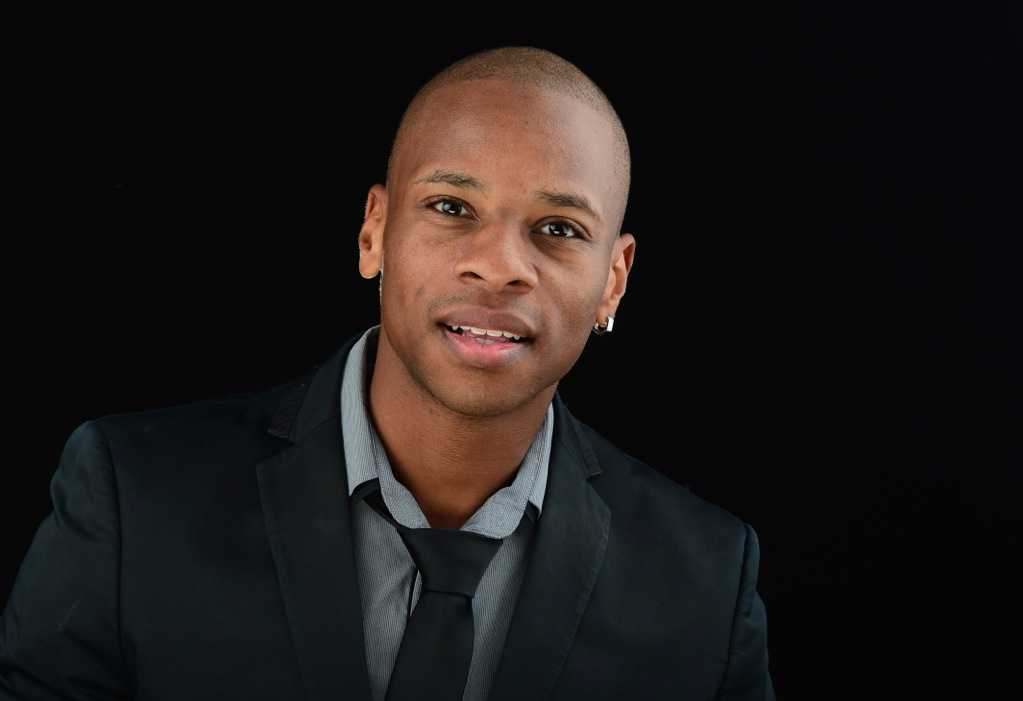 James L. Boyd III
James L. Boyd III is an artist born and raised in Jacksonville, Florida. He has toured and entertained the world with the knowledge of ten (10) professional styles of dance under his belt. James is a Douglas Anderson School of the Arts graduate and received his B.F.A from SUNY Purchase College in 2010 in Dance and Choreography. Since graduation he performed with Elton John, Lady Gaga, Mary J. Blige, and Bruce Springsteen. James was a guest artist with the hit dance show, "So You Think You Can Dance" and a semi-finalist on the well-known show, "America's Got Talent". While performing around the world, entertaining in 30 countries and over 80 cities with the Bad Boys of Dance and Bad Boys of Ballet, he shared the stage with greats such as Misty Copeland, Joseph Gatti and Rasta Thomas. James strives to be successful in dance, business and on behalf of his community. He produced his first dance show for Northeast Florida in 2012 titled, "Rasta Thomas' Rock the Ballet". James' passion for community most notably is demonstrated through his recently incorporated not-for-profit endeavor known as Art In Flight Inc. As Founder and CEO, he activated its mission in 2016 and begun fundraising in addition to and outside the Cultural Council on behalf of arts agencies throughout Greater Jacksonville. Art in Flight's mission is to enhance the development and sustainability of arts organizations in Northeast Florida in order to educate our citizens, increase arts appreciation and support, foster an arts rich culture and, in turn, help grow Jacksonville into a nationally beloved, thought-leading city. James L. Boyd III continues gaining experience to only share with others. James is currently obtaining his Masters of Fine Arts degree (MFA) with Jacksonville University. It's only a matter of time before James is the Master of his own voice. In addition to building Art in Flight, James is an international faculty member for the Manhattan Dance Project, a former Artist In Residence at Jacksonville University, a Trustee level member of the JAX Chamber, currently serving two local arts boards including Players By The Sea and the JIA Arts Commission and blessed to be a new faculty member for Troy University.
---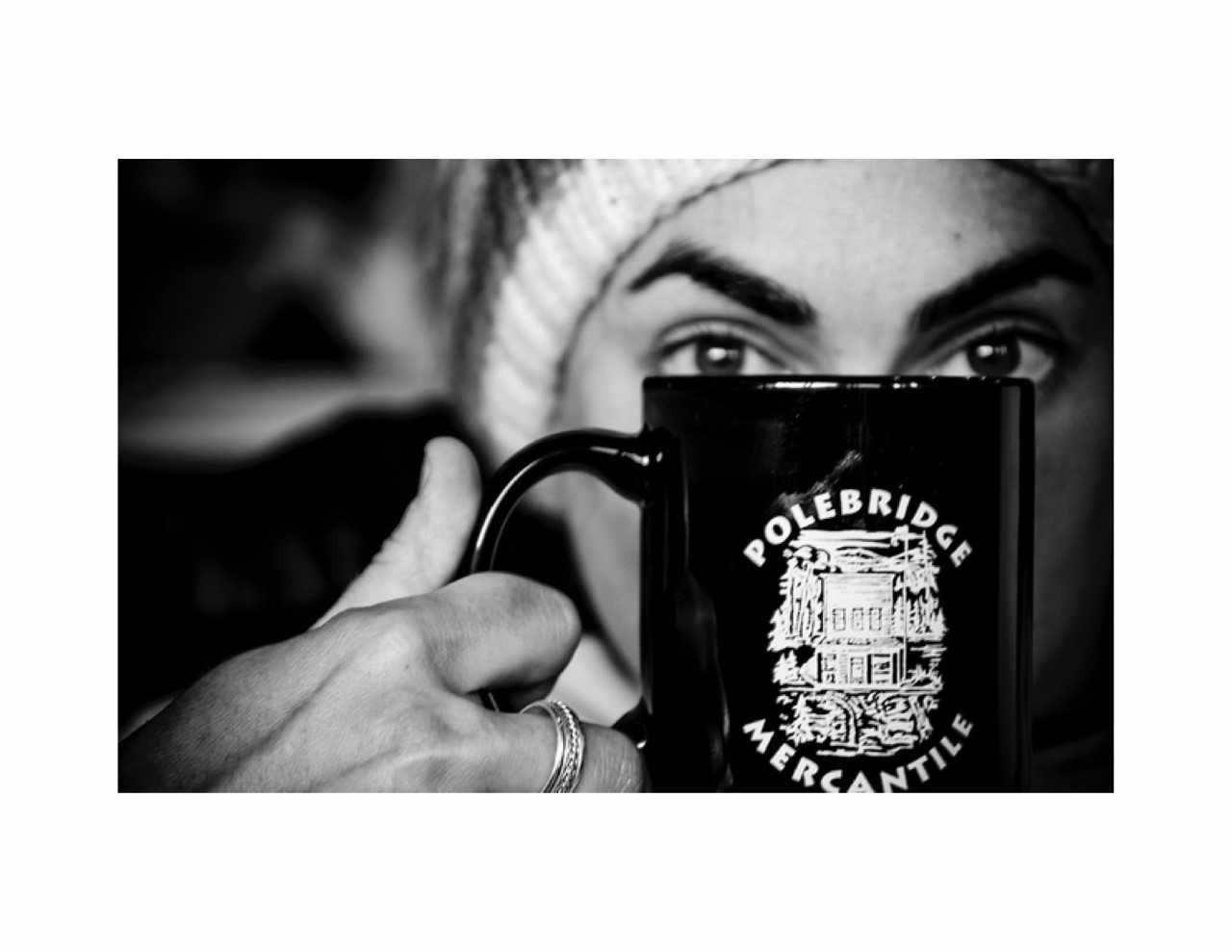 Kimberly Davagian
Kim comes from Massachusetts where she trained at the Boston Ballet for several years before being introduced to and falling in love with modern dance at Bates Dance Festival. After a year studying dance at Florida State University, Kim transferred to Fordham/Ailey. Upon graduation, she danced for Heidi Latsky Dance, a Bill T. Jones former company member, before relocating to Los Angeles. After teaching and performing in and around the Los Angeles area, Kim moved to Colorado to take an artistic director role at a dance conservatory in Colorado Springs. Kim danced professionally with Ormao Dance Company while in Colorado, and began teaching at the collegiate level at both University of Colorado at Colorado Springs as well as Pikes Peak Community College. She also became certified to teach yoga at Corepower, and taught many styles there before applying to graduate school. Kim serves as ballet director at Synergy Dance Academy and a guest artist for Ormao Dance Company in Colorado while continuing to teach ballet, Horton-based modern, composition and yoga in Los Angeles. She is currently enrolled in her second semester at Jacksonville University pursuing her MFA in dance choreography.
---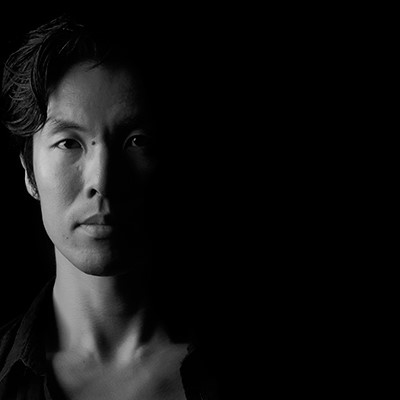 Junichi Fukuda
Junichi Fukuda holds a BFA in Dance from the Boston Conservatory and has been a member of Ballet Tech/NY, Oakland Ballet, Smuin Ballet/SF, Lar Lubovitch Dance Company, the New York Baroque Dance Company, Nejla Yatkin's NY2 Dance, Buglisi Dance Theatre and Peridance Contemporary Dance Company where he was featured in numerous principal roles. Back in New England, Junichi became a member of Jose Mateo Ballet Theatre while he maintains his choreographic journey. Junichi was the recipient of the 2012 S&R Washington Award and the Dance Place's 2012 New Releases Choreographer Commission. His choreography has been presented at 18MASDANZA in Spain, Dance St. Louis' The Spring to Dance Festival, DanceNow at Joe's Pub Festival, Boston Contemporary Dance Festival and Bates Dance Festival. The Washington Post says "Fukuda knew exactly what he was doing here: creating a work of easeful harmony...bringing to mind freedom and flight…The real credit was due to Fukuda's modest, tasteful proposal." Junichi formed his company "Fukudance" as a vehicle to continue his artistic journey from dancer to choreographer and director. Junichi has been awarded Emerging Choreographer residency from Bates Dance Festival, CATALYSTS Artist residency from the Dance Complex, and Rehearsal and Retreat Fellowship from Boston Dance Alliance as well as receiving grants from Somerville Arts Council, New England Foundation for the Arts, Boston Cultural Council, and Fidelity Charitable Foundation. He currently co-produces an ongoing performance event "the Second Eye" with 3S Artspace (3sarts.org). His future choreographic engagement includes a new work at The Boston Conservatory at Berklee, collaboration with Atlantic Guitar Quartet, and various events at the Dance Complex. For more information about Junichi and Fukudance, please visit www.fukudance.com.
---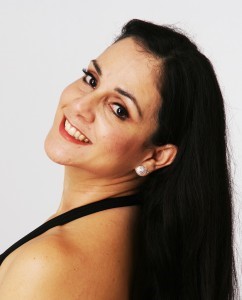 Blanca Huertas-Agnew
Blanca Huertas-Agnew began her training in Puerto Rico at Ballet Contemporáneo with her mother Blanca Cortés. At early age became member of Ballet Concierto de Puerto Rico and performed classical repertoire such as Swan Lake, Don Quixote, Romeo & Juliet, Giselle and Nutcracker. She joined Ballets de San Juan and as Principal Soloist performed many George Balanchine choreographies such as Apollo, Who Cares?, Valse Fantasie, Rubies, Serenade, and Concerto Barroco. Blanca is an ABT® Certified Teacher, who successfully completed the ABT® Teacher Training Intensive in Primary through Level 8 of the ABT® National Training Curriculum. She is also an ABT® Affiliate Teacher. An ABT® Affiliate Teacher is a level of distinction for ABT® Certified Teachers that successfully presented their students for examinations. Her students have been accepted to programs such as American Ballet Theater Young Dancer Program, The Cuban Classical Summer Intensive at The School of Ballet Hispánico, Central Pennsylvania Youth Ballet Summer Program, The School of Pennsylvania Ballet, and Ellison Summer Intensive. Blanca was the founder and Artistic Director of Pennsylvania Ballet Arts. Blanca also has a Bachelors degree in Business Administration from Temple University, concentration Risk Management & Insurance. She received the Howard Gilman Fellowship Award at Jacksonville University. www.blancahuertas-agnew.com
---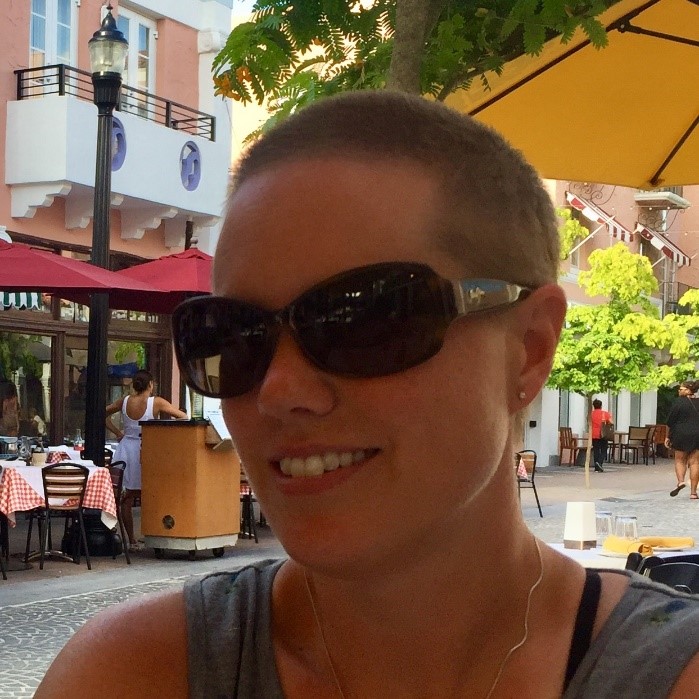 Paula Johnson
Dancer, educator, choreographer, Paula was born in Vancouver, Canada. She has studied all different types of dance but her first love is ballet. Paula studied dance at Ryerson Polytechnic University in Toronto and Simon Fraser University in Vancouver. As a dance educator, she has had many opportunities to explore choreography in all different styles including hip hop and breakdancing. Collaborating with the teachers in her district, they run a non–profit organization which runs competitions and other events for their students. Having taught internationally, she has developed a love of travel. Finding inspiration during travel adventures, while exploring urban jungles and surfing new beaches, she looks forward to creating more choreographic adventures and opportunities at home and abroad.
---
Daniella Kaiser
A native of both Pittsburgh and Philadelphia, PA, Danielle Kaiser holds a B.A. in dance as well as a B.A. in secondary education mathematics from Mercyhurst College; having received recognitions such as the Mercyhurst Egan Scholarship as well as the Etoile Leadership Award. She has had the opportunity to study with Tauna Hunter, Michael Gleason, Christina Hay, Noelle Partusch, Mark and Solveig Santillano, and Nathaniel Johnson; with opportunities to work closely with artists such as Elena Estanol, Bill Evans, Erin Tisdale, Momix Dance Company, Pilobulus, and Valerie Valentine, appearing onstage with the The Mercyhurst Dancers, the American College Dance Festival, and the Erie Dance Consortium. In addition, Danielle was a dancer for the Mercyhurst Dance Team (under the direction of Stacey Garrastazu) and was a company member of SoMar Dance Works as well as a dancer for the Erie Bayhawks AAA NBA dance team. Danielle worked professionally for Princess Cruise Lines as a dancer, aerialist, and assistant company performance manager aboard the Dawn, Emerald, and Grand Princess vessels, performing 9-12 month contracts for four years. Danielle currently serves as administrative assistant to the Department of Dance at Mercyhurst University and advisor to the Mercyhurst University Dance Club. In addition, she is the Mercyhurst University Dance Team Coach, ballet instructor and advisor for Little Dance Studio in Erie, PA as well as ballet, modern, tap, jazz, and hip hop instructor for Erie Dance Conservatory. She holds the position of Rehearsal Director for Erie Contemporary Ballet Theatre. Danielle's choreography has been featured aboard the Dawn Princess with Princess Cruise Lines, at the Northeast Regional Dance America, Mercyhurst University Dance Department, Cleveland Ballet Conservatory, Erie Contemporary Ballet Theatre, and Erie Dance Theatre. Thrilled to be pursuing her MFA in Choreography with research into contemporary practices, Danielle currently serves as the JUMFA cohort of 2019 administrative liaison and cohort coordinator.
---
---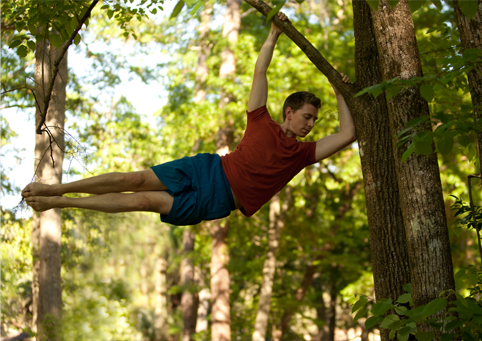 Glenn Morgan
Dance and art may be a genetic disposition. Glenn Morgan comes from a line of dancers and artists and spent his adolescent years dancing, playing music, and learning many visual art techniques. Born in Oklahoma City, Oklahoma but raised in Richmond, Virginia where Glenn had a healthy dose of dance from the early age of 4 years old while dancing with his mother Jessica Morgan, MSedu (dance). This began a life of dance that included dancing at his mother's studio Jessica Morgan School of Dance, Richmond Ballet, and summer arts camps at Virginia School of the Arts, North Carolina School of the Arts, and the Governors School of Virginia summer arts program at University of Richmond. Glenn attended Arizona State University on a dance scholarship for his undergraduate degree. While in Arizona he danced with Dance Arizona Repertory Theatre, Ballet Jude, The Beat Jazz Company, and would return to Virginia in the summers to dance with Richmond Ballet, Concert Ballet of Virginia, and Pulse Dance Company. While attending Arizona State University Glenn found another passion in Kinesiology and pursued his interdisciplinary degree in both Dance and Kinesiology. Glenn went on to receive his Bachelor of Interdisciplinary Studies in Dance and Kinesiology. After pursuing his new passion Glenn wanted to combine the two and discover the connections and opportunities for Dance and Kinesiology. Glenn pursued his Masters of Science in Dance Science from Laban Dance Centre in London (Trinity Laban Conservatory). While attending Laban he danced in numerous MFA choreography performances and was employed by the university as a Dance Science Lab Technician. Since returning to the states Glenn has settled in Jacksonville, FL where he has danced with Kate Gamble and was a founding member and Artistic/Executive Director of Braided Light Dance Project. Glenn has instructed as an Adjunct Faculty at Florida State College at Jacksonville, Douglas Anderson High School for the Arts, LaVilla Middle School for the Arts, several dance studios and programs within Jacksonville, and is currently Adjunct Faculty at Jacksonville University. Glenn is a fitness specialist as a Clinical Personal Trainer, Pilates mat and reformer instructor, certified GYROKINESIS® instructor, TRX Functional Trainer, and holds numerous certificates and certifications in fitness and wellness. Currently, Glenn is pursuing his MFA in Dance Choreography from Jacksonville University to gain artistic knowledge and further pursue his passion for dance.
---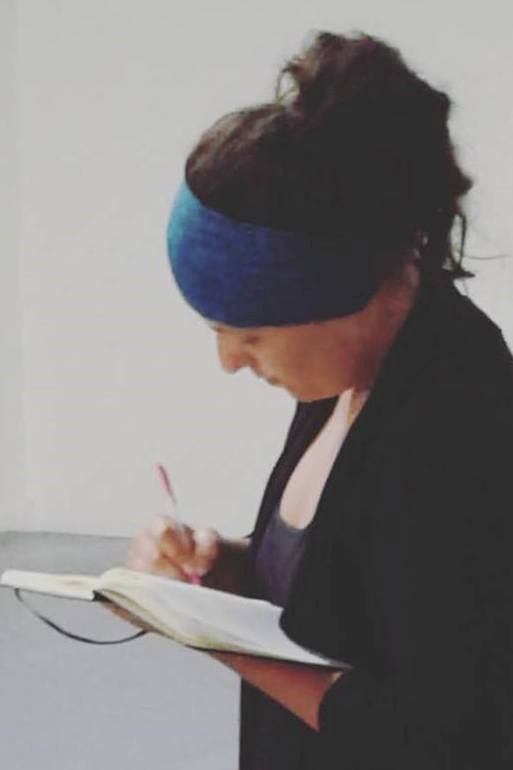 Angela P. Cubillan Arteritano

Amber Golden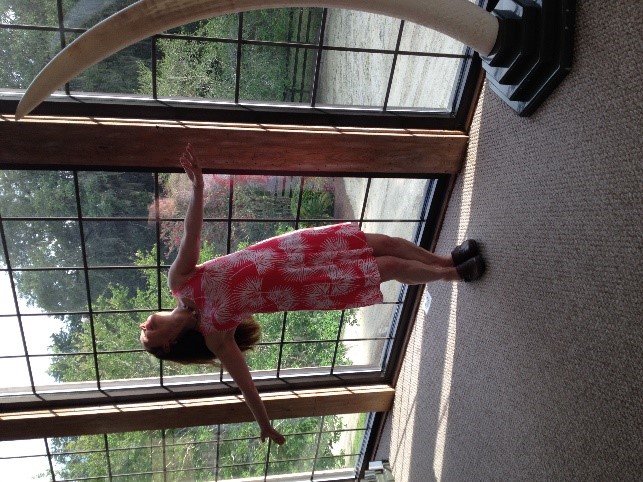 Elizabeth Hartwell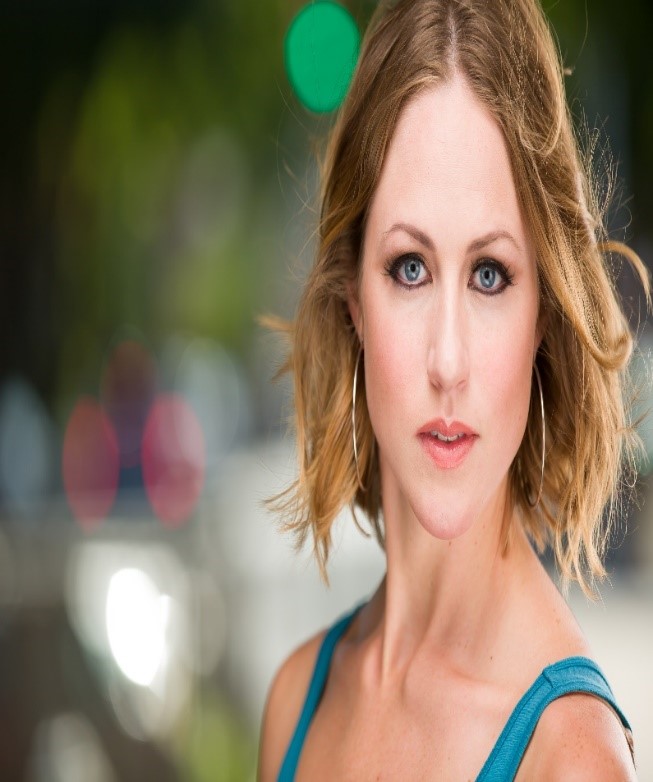 Andrienne N. Hicks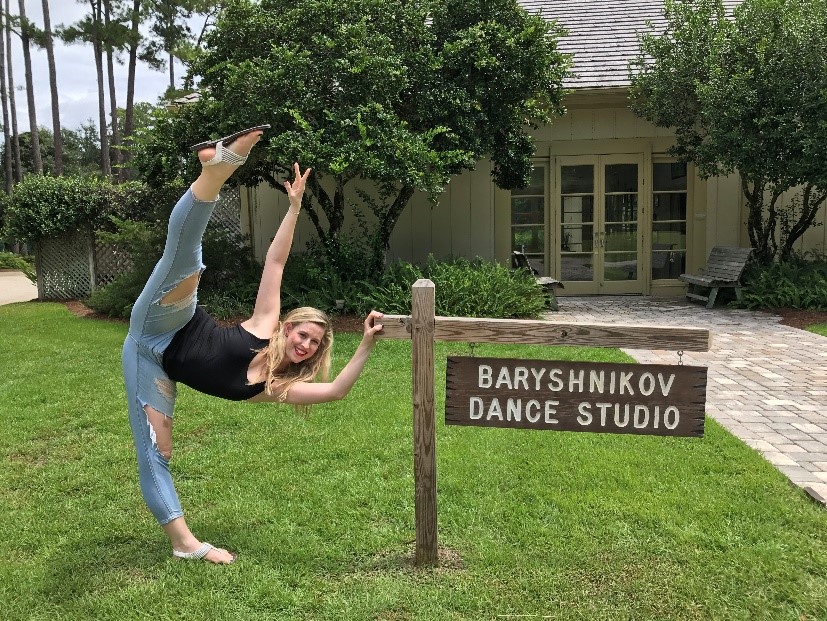 Mika Massey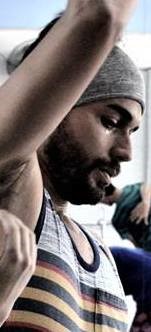 Joel Ortiz Vazquez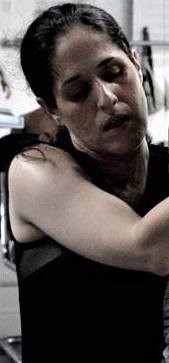 Chiara L. Santiago
Marien Y. Tort
Naporn Wattanakasaem